The Express' annual, humongous Best of the East Bay party is coming up! Starting today, we'll be highlighting weekly the local bands that are scheduled to perform at the event, which happens Friday, August 6, in Jack London Square. Here's their band bio: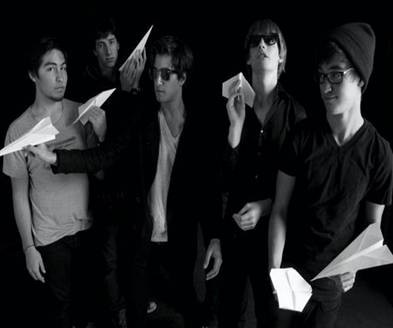 Emily Kiyomi Photography
Finish Ticket
Releases:
"Life Underwater" self release demo 2009
"We'll Be Okay" single 2010
Band Members:
Brendan Hoye- Vocals, Keys
Alex DiDonato- Guitar, Vocals
Chris Arellano- Guitar, Keys
Michael Hoye- Bass
Garren Orr- Drums
Band Bio:
Finish Ticket was formed in early 2008. Their unique and fresh indie/pop blend has quickly earned them the respect and admiration of a loyal fan base. They released their debut EP, Life Underwater, in September of 2009. The band has been receiving radio play since December and was recently named one of the top 10 local bands to watch out for in 2010 by Aaron Axelson who hosts Live 105's Radio Soundcheck. Finish Ticket was also showcased in late 2009 as one of the top five bands of the present San Francisco music scene. Finish Ticket is currently working on an album that will be released in early summer 2010 and a West Coast tour that will take place in July.
Website:
http://finishticket.com/