America advances in the World Cup this week as the 
High Times Medical Cannabis Cup
 takes its own steps forward — graduating to the esteemed Sonoma County Fairgrounds Saturday and Sunday.
[jump]
Up to 10,000 pot patients and their allies are expected at the definitive annual exposition of California's $1.7 billion medical cannabis industry. The venerable weed magazine hands out awards for best sativa, indica, high-CBD flower, concentrates, edibles, and products Sunday evening at 7:30 p.m. Longtime Santa Cruz activists Valerie and Mike Corral will receive a lifetime achievement award Sunday evening. Jam band moe. performs at 8 p.m. Saturday.
The Cup's secret judges are currently smoking and eating their way through dozens of entries from Northern California dispensaries and delivery services.
High Times
' Elise McDonough 
Instagrammed
 out this picture of an intimidating bag of edibles.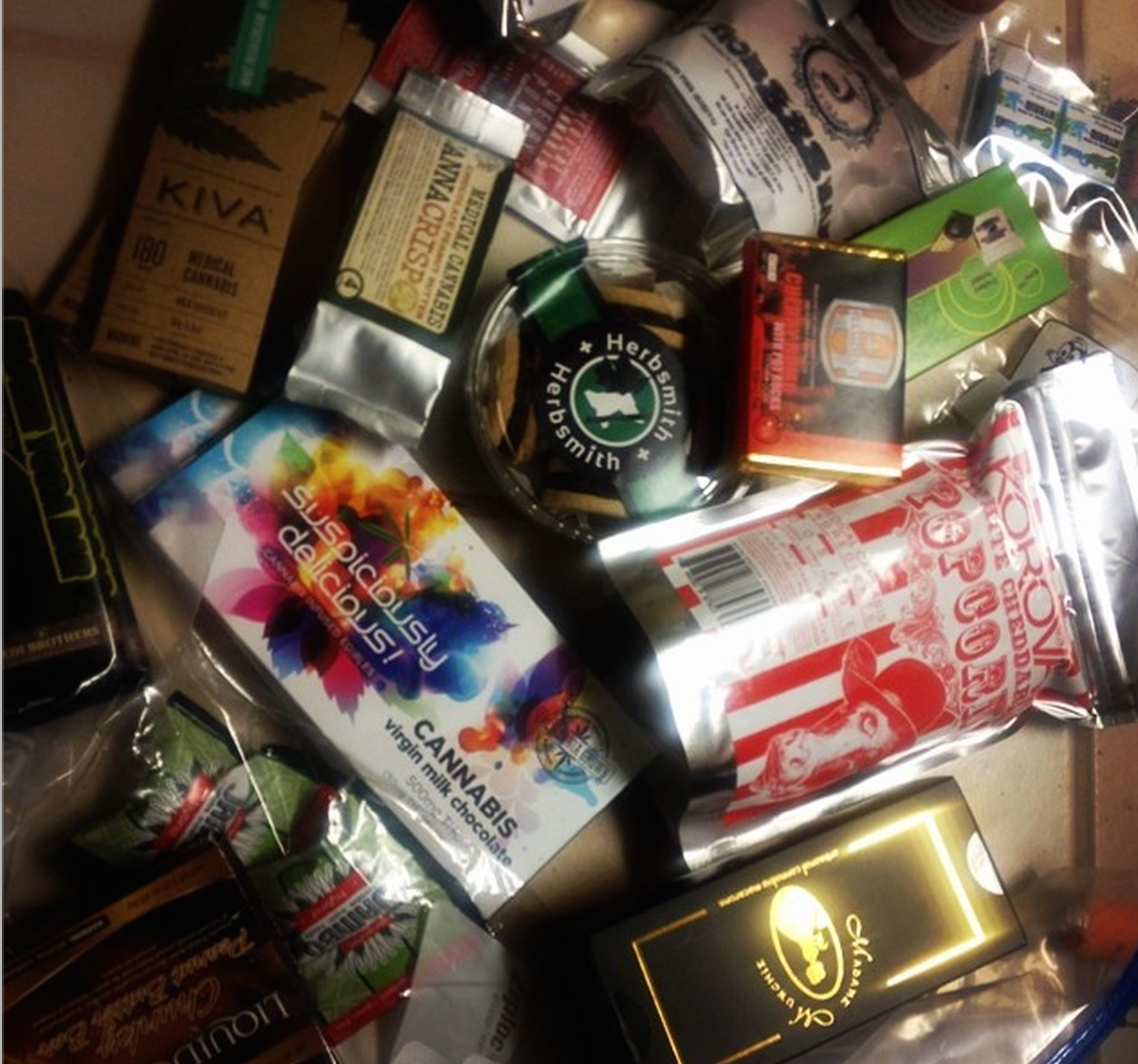 Judges report developing a tolerance to THC rather quickly into the review process. Only the strongest entrants end up punching through the mental haze.
Dispensaries from across the East Bay and beyond have entered the Cup and will field booths in and out of the over-18 medication area.
Harborside Health Center's Director of Education Rick Pfrommer will speak on a cultivation panel with expert breeders Subcool & MzJill (TGA Genetics), DJ Short, and Aaron (DNA Genetics).
Steep Hill/Halent co-founder Addison Demoura appears on a concentrates panel.
The "Art of Edibles" panel at 3:30 Saturday will feature GFarmaLabs, Auntie Dolores, Big Pete's Treats, and others.
Sunday, Jon Gettman presents:  "Competition and Cannabis Markets," covering "who gets to grow pot and why?"
Speaking of who, the California Cannabis Industry Association is holding a 
$30 fundraiser/mixer
 Friday night at the Arlene Francis Center in Santa Rosa, CA. Free to CCIA members.
McDonough said the Bay Area Cup has outgrown its former home at the Craneway Pavilion in Richmond just as Sonoma County officials have warmed to the event.
More than 150 exhibitors will field booths and tickets could sell out. The event draws weed aficionados from all walks of life — from staid, retired Santa Rosa accountants to, you know, porn stars like SF native and multi-award winning adult film star Remy LaCroix, who 
celebrates her birthday
 (link NSFW) with fans, and signs autographs at the Four Fathers Farms Delivery service booth.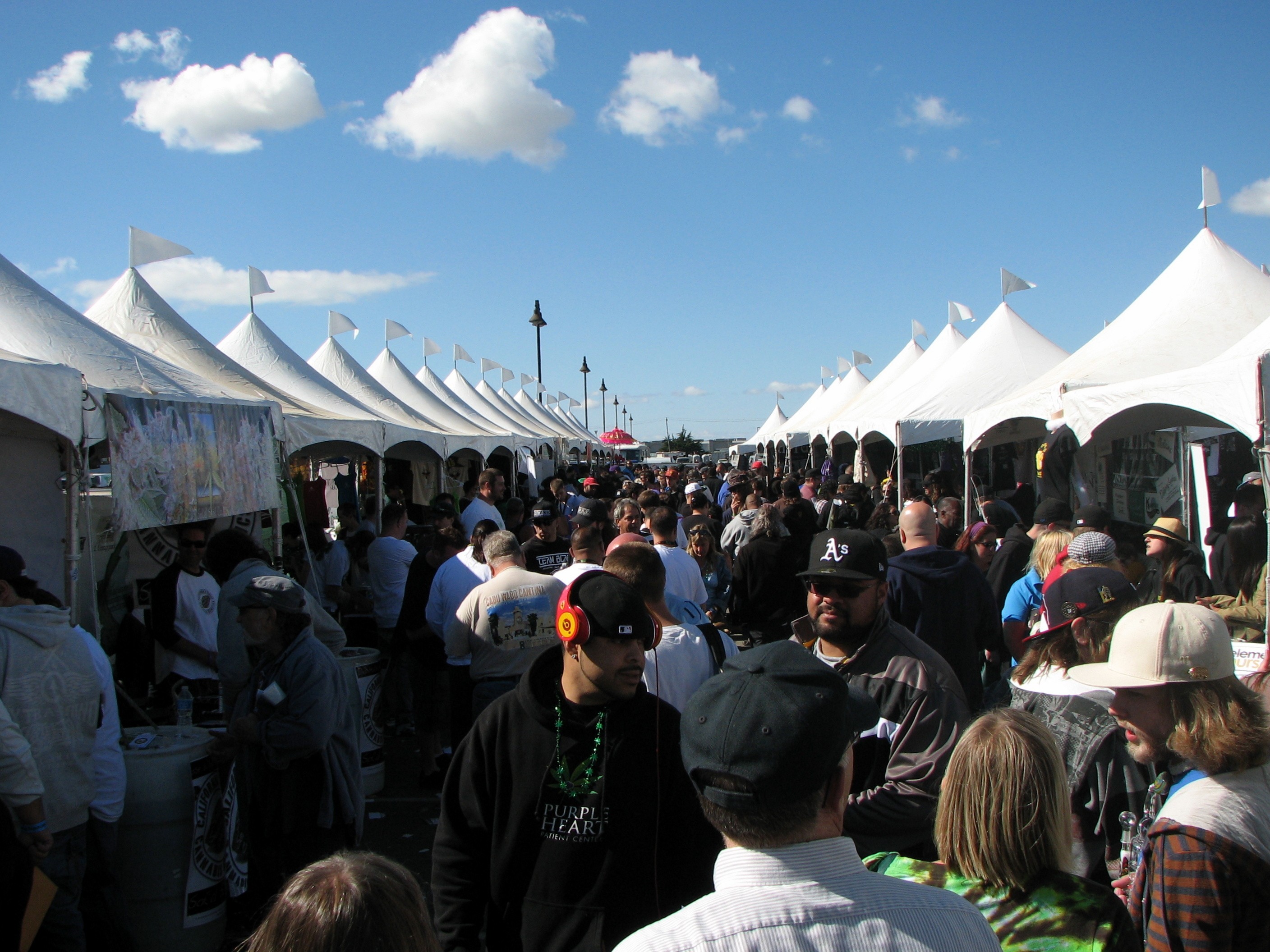 IF YOU GO:
High Times Bay Area Medical Cannabis Cup
$50, Saturday (12 p.m.) / $40 Sunday (12 p.m.)
Sonoma County Fairgrounds
1350 Bennett Valley Rd.,
Santa Rosa, CA.