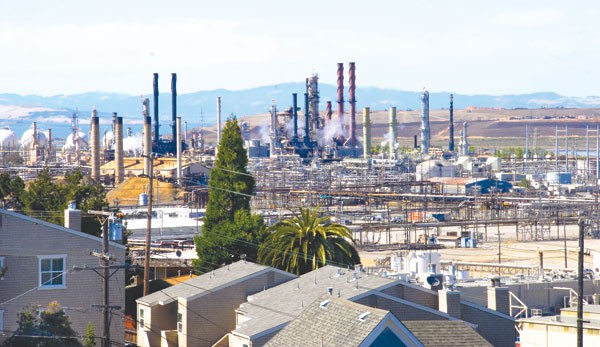 Bay Area regulators plan to reduce harmful emissions from oil refineries, so they should start by not letting emissions increase — that's been the demand of the Refinery Action Collaborative, a coalition of community and labor groups, since 2013, when the Bay Area Air Quality Management District started working on oil refinery rules.
But earlier this week, air district staffers presented yet another draft of proposed refinery rules that still had no data on possible emissions caps. "We were supposed to get a presentation on numeric caps. That was mandated June 3," said air district director John Avalos, a San Francisco supervisor. "It didn't happen."
Instead, in their presentation to the board's stationary source committee, staffers outlined a new set of steps for reducing emissions, with reports and proposals going back and forth between the refineries and air district for a number of years. The staffers said they were on track to meet a goal set by the air district board last year: a 20 percent reduction in the emission of certain chemicals and in health risks by 2020.
But boardmembers Jan Pepper, mayor of Los Altos, and John Gioia, Contra Costa supervisor, expressed concern about the lengthy process presented by staff. Pepper pointed out that it could take five years or more to get any actual cuts in emissions. "Our goal is to get reductions as soon as possible," Gioia said. He suggested that staffers "focus on quicker timelines when you report to the full board." In the June meeting, Gioia had commented, "We don't want to see emissions go up while we're making rules."
[jump]
But that's exactly what's happening, said Charlie Davidson of the Sunflower Alliance. He pointed out that emissions of some of the most harmful pollutants have continually increased over the past decade. Despite this, the air district recently approved permits for projects at three refineries — Chevron, Valero, and Phillips 66 — that would enable them to process oil from Canadian tar sands and other super-dirty crude. Processing such crude, Davidson said, would lead to higher emissions of the pollutants that are already increasing. Chevron and Phillips 66 deny that their projects will involve a change in the crude oil they refine.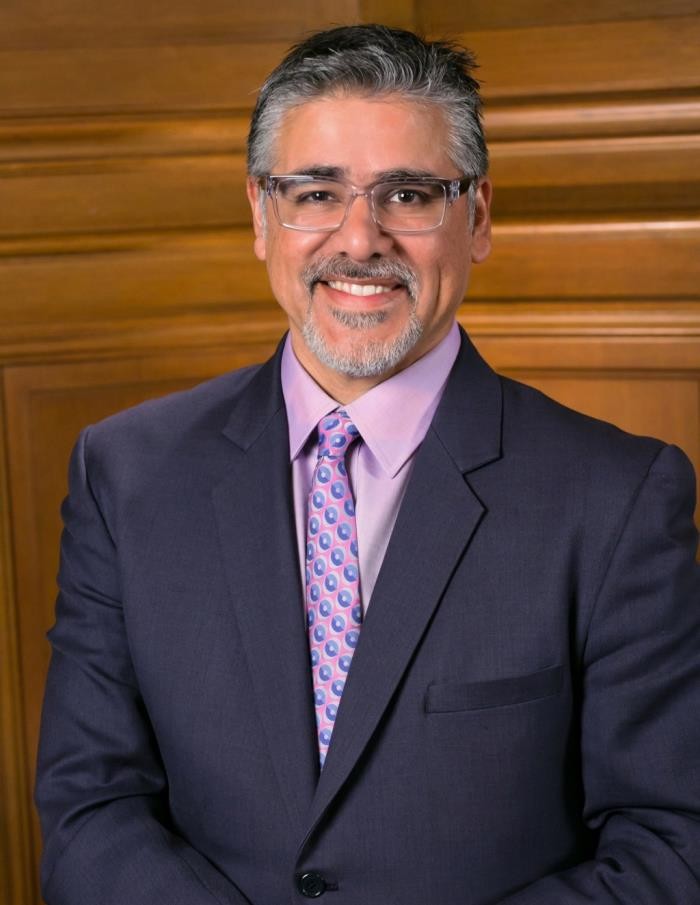 Environmentalists insist, however, that it's urgent to cap emissions at the current level to stop these projects. "What's really going on," said Greg Karras, senior scientist at Communities for a Better Environment (CBE), in an interview after the meeting, "is that the refineries want tar sands oil and the air district is fronting for them," by delaying regulation until the new projects are up and running.
To prevent this, Steve Nadel of the Sunflower Alliance asked air district directors, "Why not include our request for a cap on current emissions levels while we're planning reductions?"
Since air district staffers did not provide the requested data on possible emissions caps, Communities for a Better Environment submitted its own technical proposal, listing caps on health-harming chemicals and greenhouse gases for each refinery, based on current emissions levels. Capping emissions at current levels, said Karras, "is a no-cost measure that could be implemented upon adoption." Since the air district' staffers have said it will take a while to develop a plan for evaluating changes in crude oil, CBE also proposed a moratorium on these changes until the air district develops its rules.
In response, Jack Broadbent, the air district's executive director, said, "Legally, we would have difficulty" capping emissions. Director Pepper requested that the staffers' next report include "more clarity on why you think caps are a legal issue." As for a moratorium on crude oil changes, Broadbent said, "I don't believe we can do this legally."
The air district, however, has already changed its draft rules significantly, adopting many proposals from the Refinery Action Collaborative: a plan to regulate refinery emissions, not just measure them, as originally intended; a requirement that refineries apply for permits when they want to change the type of crude oil they refine; dropping a plan that would have allowed emissions to increase if a refinery increased its production; a decision to include greenhouse gases among the pollutants to be regulated; and the twenty percent cap on emissions. "This rule has gotten better because of the public advocacy," Gioia commented.
While environmental and community groups demanded quicker, stronger action, refinery representatives argued that the staffers' proposed rules were too harsh and too costly. Kathy Wheeler, an engineer at Shell, said "Bay Area refineries [already] have firm emissions limits. They are the best controlled in the world. These rules would threaten our ability to compete." Kevin Buchanan of Western States Petroleum Association objected that the composition of a refinery's crude oil is "competitively sensitive information."
Within the conflict on whether to cap emissions at current levels, Monday's meeting continued the debate about capping greenhouse gases in particular. Staffers cited California Air Resources Board (CARB) executive Richard Corey's opinion that capping greenhouse gases in one part of California would only cause them to increase elsewhere in the state, because of the state's cap-and-trade system. Both CARB and the local air district staffers say caps on greenhouse gases should be left up to the state.
"That assumes no one else is working on this," responded Richmond resident Rebecca Auerbach. Anne Donjacour of 350 Bay Area added, "We're pressing all over the state. That's more effective than the passing-the-buck approach."
Broadbent said staffers are convinced that capping greenhouse gas emissions is a bad idea, but to address this ongoing controversy he will create a panel of scientists to study the issue. Meanwhile, the idea of capping greenhouse gas emissions seemed to receive little support from the board. "We all want to see greenhouse gases decrease," Gioia said, "But our focus is on local health impacts."