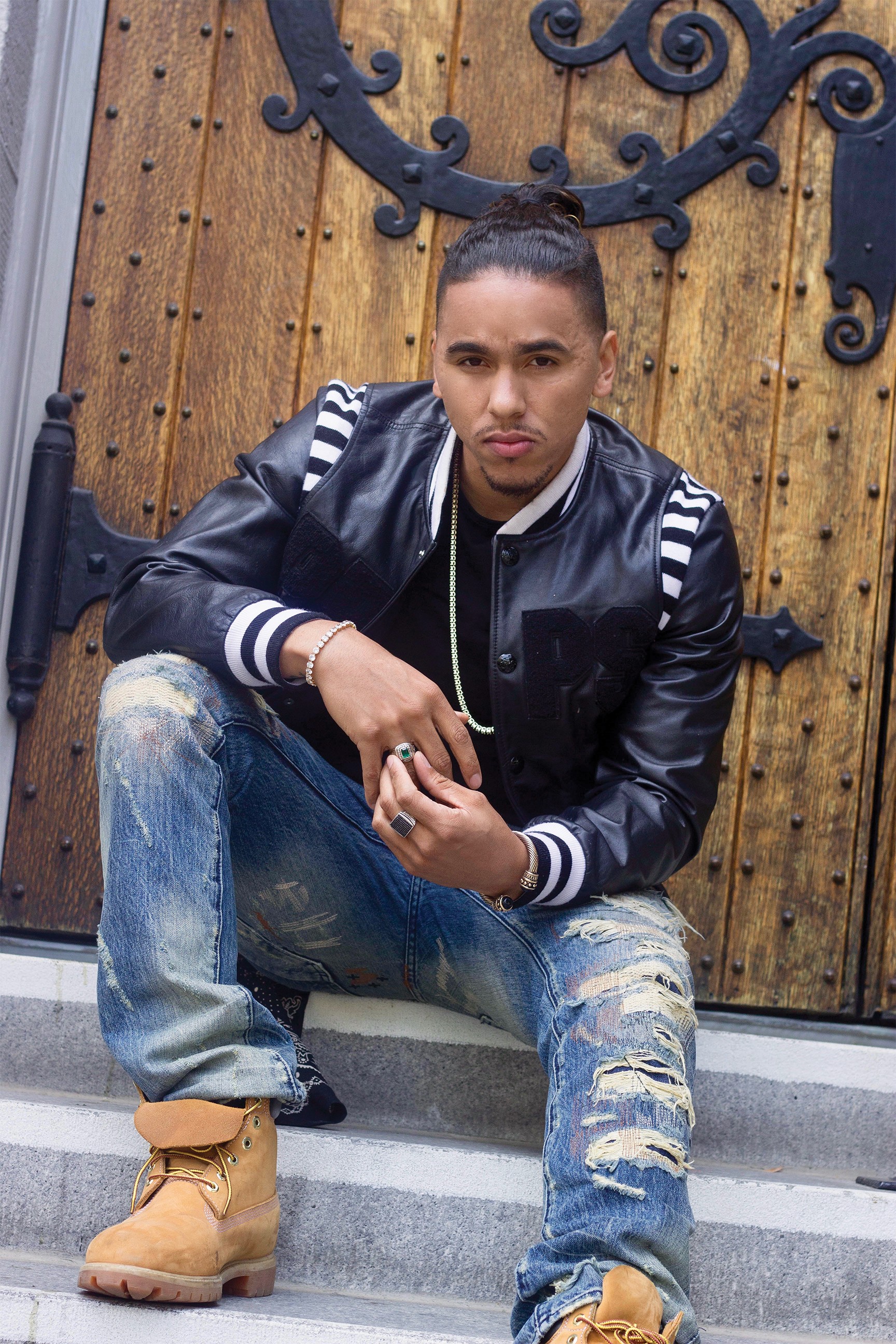 If you listened to urban radio stations like KMEL in 2014, you would have heard Adrian Marcel's "2 AM." The R&Bass gem was a seductive ode to nocturnal delights, and a sign of the Yay Area's national resurgence as an urban pop force. Sage the Gemini, the Fairfield rapper and producer then riding high on his own slappers like "Gas Pedal," made a cameo. By the following year, "2 AM" earned Marcel a rare achievement. It's one of the few RIAA gold-certified hits that never landed on the Billboard Hot 100 singles chart.
However, the unusual success of "2 AM" also marked a decline in the East Oakland-raised singer's relationship with his label, Republic Records. Marcel was frustrated that the Universal Music Group imprint couldn't break him onto pop radio despite clear industry buzz.
He simmered at Republic's lack of promotion of his debut mixtape,
7 Days of Weak
, even though it was hosted by his mentor, Oakland funk and neo-soul icon Raphael Saadiq, and despite the critical acclaim that made it one of the better R&B releases of 2013. The situation repeated itself in 2014 with Marcel's second mixtape,
Weak After Next
, which featured the star power of rappers like Snoop Dogg and E-40. This time, Republic's lack of support proved damaging. Singles like "Take Your Time" and "Spending the Night Alone" didn't match the success of "2 AM," and Weak After Next didn't generate the same level of excitement as its predecessor.
"The messaging and the vision got lost in translation," Marcel said. "It was the little details in my opinion that made us what we were. The way we dressed, the way we looked, the type of songs we were doing, the lyrical content, just the culture of the music that we were doing. It was a different vibe from what they were on."
Last year, Marcel finally cut ties with Republic. He cultivated his social media accounts, which includes 100,000 followers on Instagram and nearly 90,000 on Facebook. He and his manager Yancey Richardson — who has worked with urban pop mainstays like Kelly Rowland, and introduced Marcel to Saadiq after the former signed with Republic in 2012 — secured help from the 740 Project, a boutique marketing and digital distribution firm that counts Young Thug and Wiz Khalifa among its clients.
Free from the pressure of label compromises, Marcel released his first official album,
Raphael Saadiq presents GMFU
, an acronym that means "got me fucked up".
"Being with what was going on with the label, and so many people touching the creative part of the music, your own direction and thoughts get lost." Marcel told the
Express
, adding "I had to get back to tapping into me."
Upon the sixteen-track album's release in early April, Marcel's team sent out free CDs to anyone who requested one via his website. He mounted release parties in Oakland and Sacramento. He serviced websites with a video for "Luvjones," where he croons anxiously, I never saw this coming/Where I'm from, they never teach you how to love; as well as the album's most haunting track, "Imagination," where he loses himself in a wet dream involving a former girlfriend, only to awaken and find that she's not there. The independent guerilla campaign intends to stoke the kind of organic enthusiasm that has sustained him in spite fleeting mainstream recognition.
Though it bears similarities to his earlier mixtapes, Marcel calls
GMFU
his first album. He co-wrote the tracks with his longtime collaborator, Atlanta songwriter Myriah "Jane Handcock" Summers and much of it was recorded in Los Angeles at his "big brother" Saadiq's home studio. The project has the warm, empathetic and romantic tone of vintage contemporary R&B. "I believe it sparks hints of evolution [from] the 90s, and [it's] sonically perfect for what everyone in R&B deserves to hear today," wrote Saadiq in an email. Saadiq played bass, co-produced and co-wrote several
GMFU
tracks, including the synthesized come-on "Eyesdontlie." "I'm a brother and friend to Adrian, on wax and in life." he added.
[pullquote-1]
GMFU
's first single, "Mobbin," is a rowdy, trunk-rattling tribute to Marcel's East Oakland childhood of absorbing classic Yay Area mob music. "I always wanted to bring that to the soulful part of my music." The 29-year-old currently splits his time between West Oakland, where he has two daughters from previous relationships, and Atlanta. "I grew up on E-40, Too Short, Ant Banks, 3XKrazy, and Dru Down," he explained of the track's rap influence which includes verses from Short, Louisiana's Lil Boosie and Detroit rapper M-City Jr.
Marcel's strongest talent is weaving his songs into a cohesive piece that reflects his personal evolution. That's a quality he admits was missing from Weak After Next, which he characterizes as a "Frankenstein-like" collection.
GMFU
shifts between trying not to lose himself in a celebrity lifestyle on "Chevy," asserting his self-worth on "Blind" (I stay blind to the BS), and straining to maintain love on "Stillbae."
"I've always delved into heartbreak, or a lot of the bumpiness in relationships, because at the end of the day, no relationship is perfect," said Marcel. The tempo of
GMFU
, he added, reflects the way Marcel has begun to rejuvenate his creative life after a career crisis. "The album goes the way it goes because that's how the year went. There was a rough patch, then there was a calming. That's why the album slows down at the end. I'm calmer now. I'm confident."  
Learn More about the artist:
Twitter: @AdrianMarcel510,
Instagram: @AdrianMarcel,
AdrianMarcelOfficial.com.