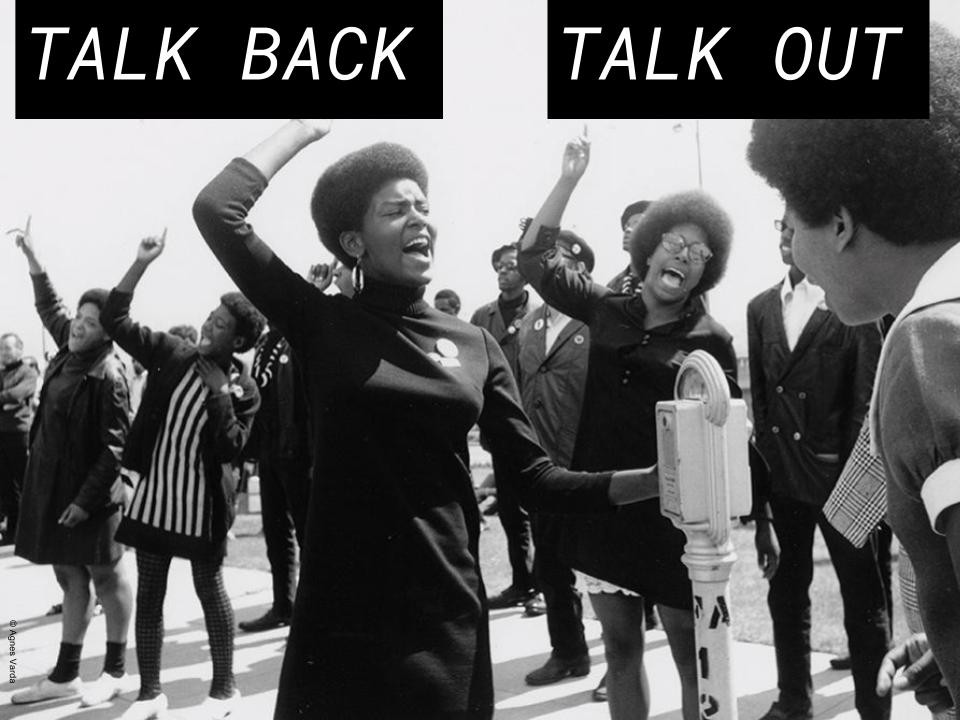 Nook Gallery is an unconventional art and conversation platform that's usually located in a kitchen and accessible with only "office hours" and appointments. But now, it has taken temporary residence at CTRL+SHFT Collective's West Oakland gallery for a series of artist talks and workshops.
Women Talk Back, Talk Out
features six artists presenting their work through readings, performances, and presentations. Saturday, March 18, will be the last installment of the series and features artists Lindsay Tunkl and Grace Rosario Perkins as its guests of honor. Tunkl's interactive performance, Pre Apocalypse Counseling, draws from psychoanalysis, cognitive therapy, Buddhist meditation, and humor while leading participants through visualizations that examine their emotional connection to the probable (or improbable) apocalypse. Perkins, who is core founder of the Black Salt Collective, will also lead a presentation of her art, which focuses on her upbringing in both cities, and also as part of the Navajo Nation and the Gila River Indian Community. For those who missed the previous talks, the Nook Gallery invites guests to look through the archive of works from the previous four artists, which will be on display on Saturday.