Politically-connected developer Madison Park and its general contractor Dettaglio Construction failed to obtain street and sidewalk obstruction permits for a large project in West Oakland.
Instead, the contractor displayed permits issued by the City of San Francisco — not Oakland — to block off an adjacent street and sidewalk, according to photos, city records, and interviews.
The un-permitted street and sidewalk closure was carried out to facilitate the demolition of several structures located at 3250 Hollis Street, where Madison Park plans to build a 94-unit condominium project.
The failure to obtain permits could cost the city up to several thousand dollars, depending on how many days the street is obstructed.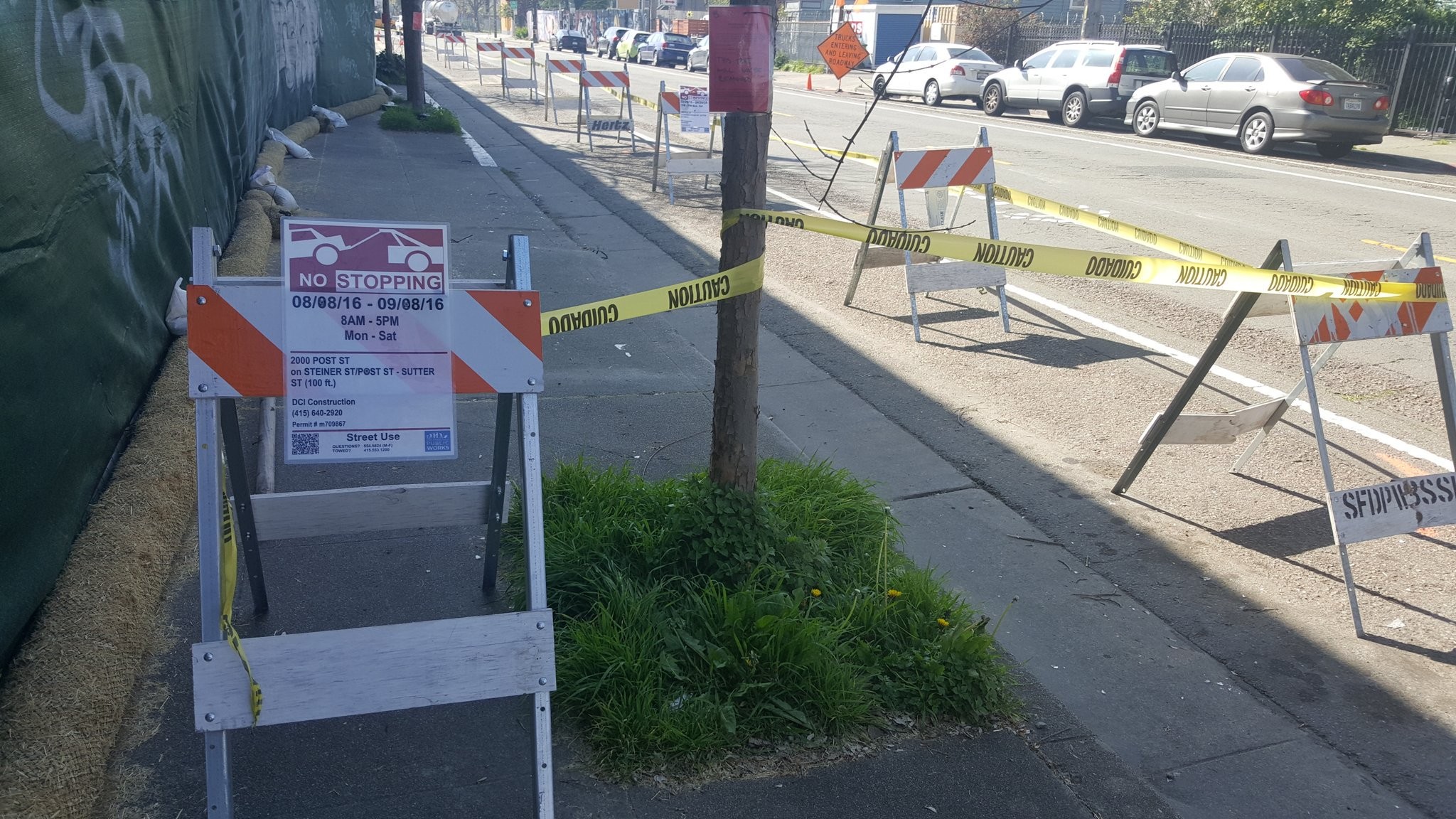 Earlier this week, neighbors noticed that one lane of Hollis Street was being blocked with construction saw horses. Upon inspection, the neighbors observed that street-closure permits attached to the barriers were issued by San Francisco, not Oakland.
The
Express
 visited the construction site earlier this morning and saw signs claiming that the sidewalk abutting the demolition site along Hollis Street was "closed." The sign wasn't a city-permitted notice, however.
A construction manager at the site who did not provide his name confirmed to the
Express
that his company did not obtain permits to close the streets or sidewalks. But he insisted this was done in order to avoid inconveniencing the neighbors by taking away their street parking for a long period of time.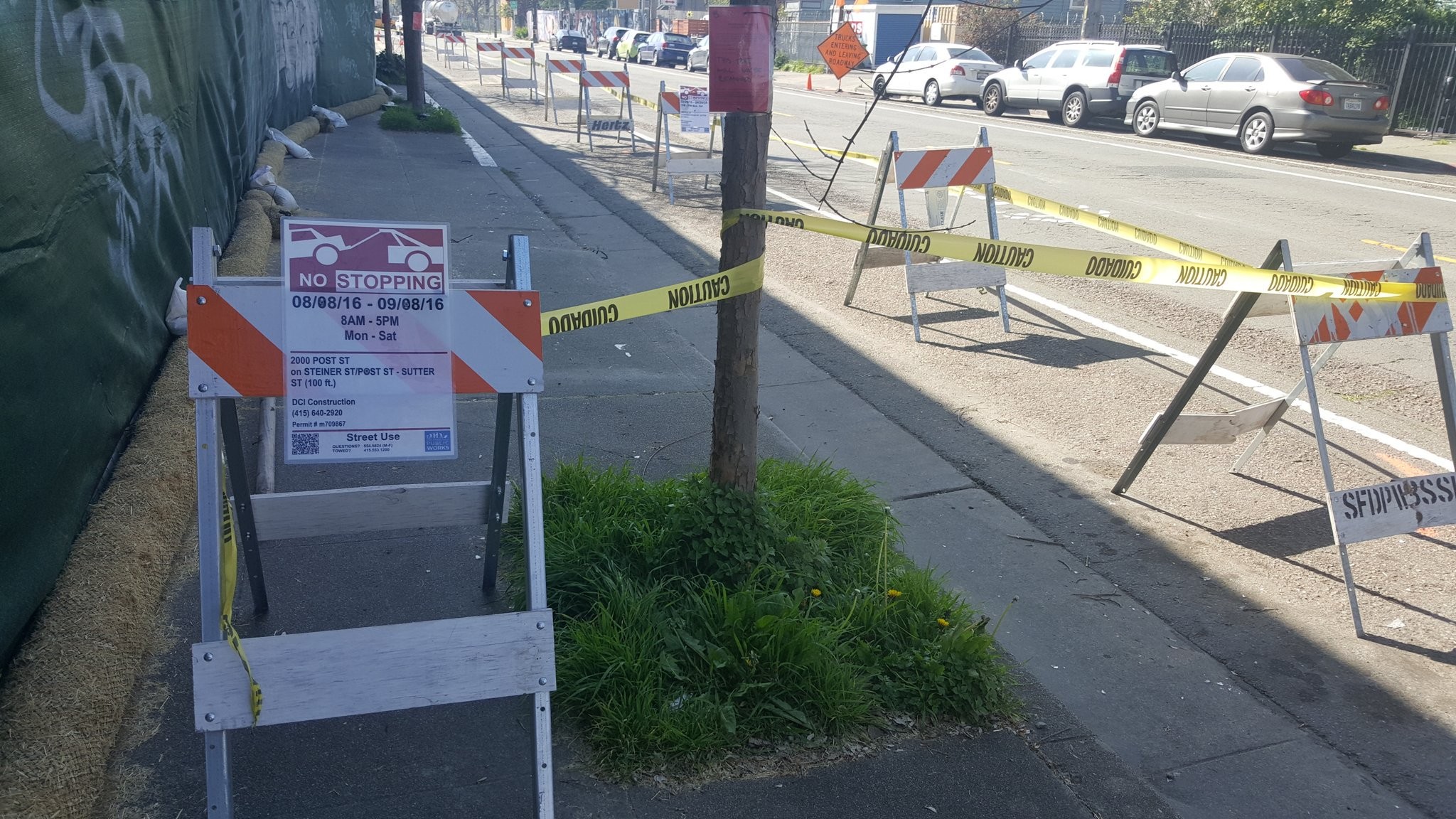 However, photos of the street closure show that parking and the pedestrian path were taken away.
When asked about the San Francisco permits attached to the signs, he claimed it was a mistake, and that employees forgot to remove the other city's permits after they were used at another job site.
Several officials in Oakland's Planning and Building Department confirmed this morning that the contractor and developer haven't obtained street closure permits.
Calls to Madison Park weren't immediately returned.
Madison Park is owned and operated by John Protopappas, one of Oakland's more high-profile developers. Protopappas is also a close friend of Oakland Mayor Libby Schaaf and Gov. Jerry Brown. He has served as political campaign fundraiser for both.
Street and sidewalk obstruction permits in Oakland can cost hundreds of dollars a day, depending on how much linear space a contractor wants to close off.
A short-term permit to close an unmetered road, such as Hollis Street, runs $17 per every 25 feet per day, according to
the city's fee schedule
. A long-term permit (more than 15 days) cost $519 per every 25 feet and is good for up to 30 days. Street closure signs run $3 each.
The stretch of Hollis Street abutting the construction site is approximately 530 feet long, according to a measurement taken using Google Maps.