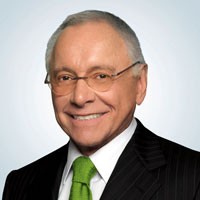 A coalition of environmentalists blasted Beverly Hills billionaire Stewart Resnick and other corporate agribusiness interests this week for continuing to plant thousands of acres of
new almond trees during the drought
while Governor Jerry Brown is mandating that urban families slash water usage by 25 percent. 
Barbara Barrigan-Parrilla, executive director of Restore the Delta, said Resnick, the owner of Paramount Farms in Kern County, uses as much water for his almonds as the amount of water 38 million Californians are now required to conserve.
"While farmers make their own decisions on what to plant, the public is paying the price for poor decisions made by greedy mega-growers, who plant permanent crops where there is no water," Barrigan-Parrilla
told reporters in a news conference
about the "tunnels only" version of the Bay Delta Conservation Plan (BDCP) that Governor Jerry Brown is now pushing. "That is not sustainable and the tunnels would subsidize unsustainable agriculture."
[jump] At this year's annual pistachio conference hosted by Paramount Farms, Resnick
revealed his current efforts
to expand pistachio, almond and walnut acreage during a record drought. "Talking about the successes in recent years, Andy Anzaldo, vice president of grower relations for Wonderful Pistachios, played a clip from the movie
Jerry McGuire
in which Tom Cruise shouts, 'Show me the money,'" according to the
Western Farm Press
.  
"Resnick then did that. He said the average net return per acre on three nut crops was $3,519 for pistachios, $1,431 for almonds, and $884 for walnuts," the publication reported.
During the event, Resnick also bragged about the increase in pistachio acreage over the past ten years: 118 percent — even more than the 47 percent increase for almonds and 30 percent increase for walnuts.
Rsesnick and Anzaldo also told the
Western Farm Press
that their 2020 goal is "150,000 partner acres " and "33,000 Paramount acres."
"It appears that Stewart Resnick is making Paramount Farms into a Wall Street bank that is too big to fail," quipped Barrigan-Parrilla.
Other sources confirm the expansion of almond acreage in California. During the current drought, almond acreage has expanded by 70,000 acres, a total of 280,000 acre feet per year of new water demand,
according
to the "On the Public Record" blog.
"I have marked the almond acreage at the beginning and end of the 2006-2009 drought (700,000 acres at the beginning, 810,000 acres at the end). At the beginning of our current drought, almond acreage was 870,000 acres. In 2013, after two years of drought, it was up to 940,000 acres," the blogger stated.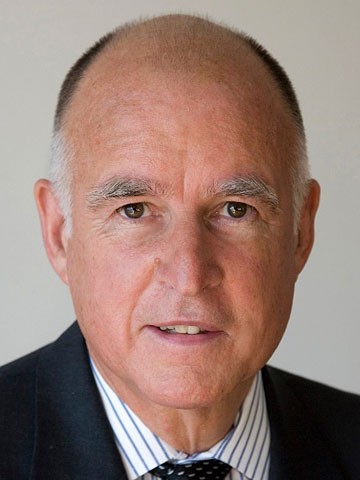 "Let's make this all explicit," the blogger added. "Since this drought began, almonds have expanded by 70,000 acres. That's 280,000 acre feet a year of new water demand for a snack that will be exported. That water will come from groundwater or from other farmers. At the same time, the California EPA is literally telling urban users to take five minute cold showers."
Resnick and his wife, Lynda, have been instrumental in promoting campaigns to eviscerate Endangered Species Act protections for Central Valley Chinook salmon and delta smelt populations and to build the fish-killing peripheral tunnels. They have become known as the "Koch Brothers of California Water" for the many thousands of dollars they contribute to candidates and propositions in California every year.
For example, Stewart Resnick
contributed $150,000
to Jerry Brown's Proposition 1 water bond in the 2014 election. 
While serving on the board of Conservation International, a corporate "environmental" NGO, Resnick become notorious for buying subsidized Delta water and then
selling it back to the public for a big profi
t as delta fish and Central Valley salmon populations crashed. 
Correction: The orginal version of this post stated that Lance Williams of the Center for Investigative Reporting in December 2009 described the powerful agribusiness tycoon as "a one-man environmental wrecking crew." He did not. The quote was missattributed by Alternet
.