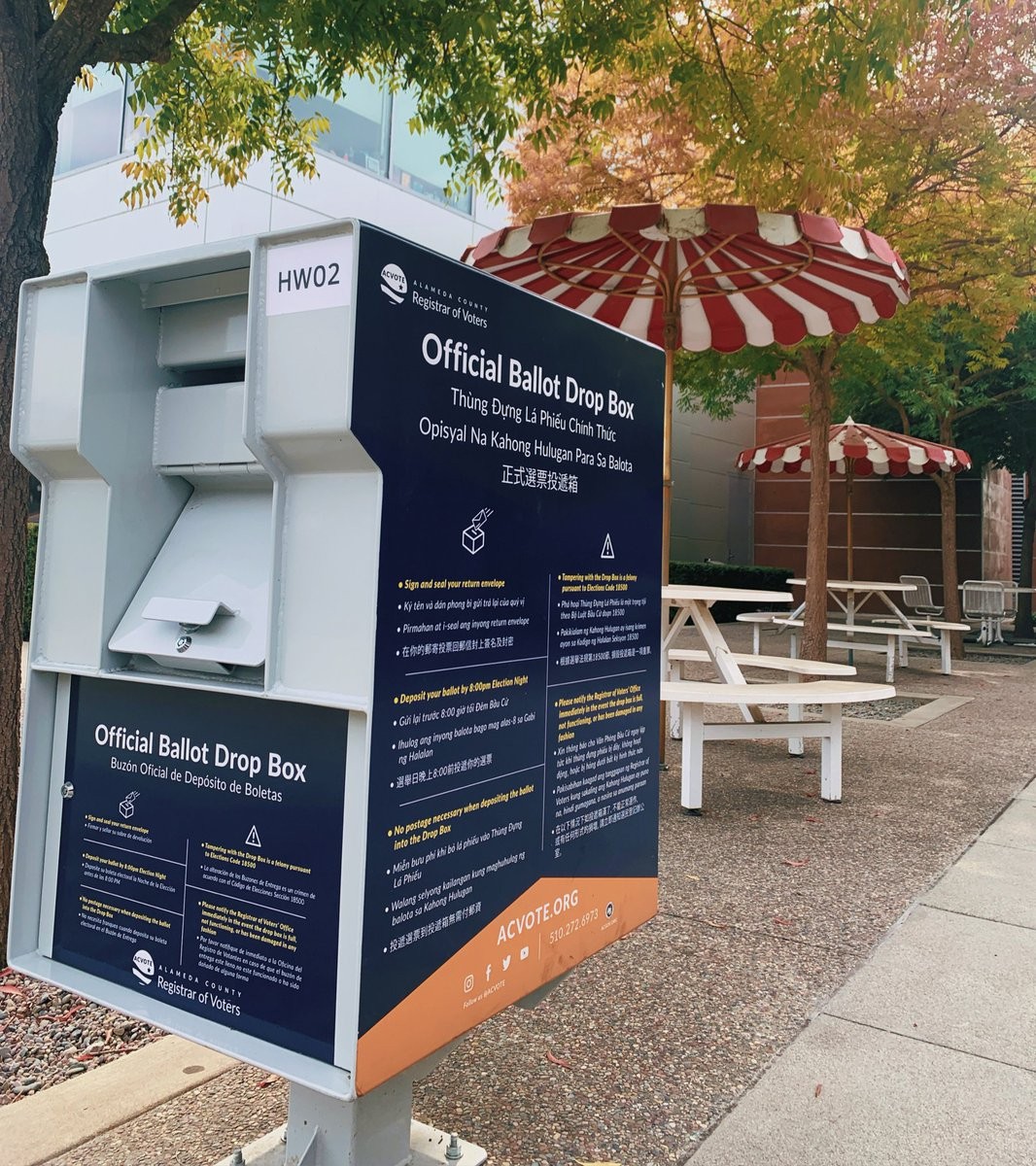 News you don't want to miss for Oct. 28:
1.
With six days before the ballots are counted, turnout in Alameda County is already at 42 percent
, KTVU reports. In addition, registration is now up to 966,000. Last month, the county registrar estimated the number could top 1 million.
2.
Safeway agreed to settle allegation that it price gouged customers on the sale of some hand sanitizers at the start of the pandemic.
, ABC7 reports. Safeway will pay $81,000 in civil penalties and $62,000 in restitution. The claims were made by Alameda and Contra Costa County district attorney's offices.
3.
Oakland officials want the Alameda County Board of Supervisors to open the Fairgrounds in Pleasanton for a large-scale winter homeless shelter
, the
San Francisco Chronicle
reports. The idea was met coolly by the county. $$
4.
The family of Oscar Grant expressed optimism after meeting with Alameda County District Attorney Nancy O'Malley on Wednesday about the reopening of the case into his 2009 death by BART police officers
, KPIX reports.
5.
Similar to last fall, the Dungeness crab season in the Bay Area may be delayed for Thanksgiving
, the
San Francisco Chronicle
. The potential for harming some species of whales and sea turtles is leading the push to keep the crab boat fleet ashore. $$
$$ = Stories you may have to pay to read.