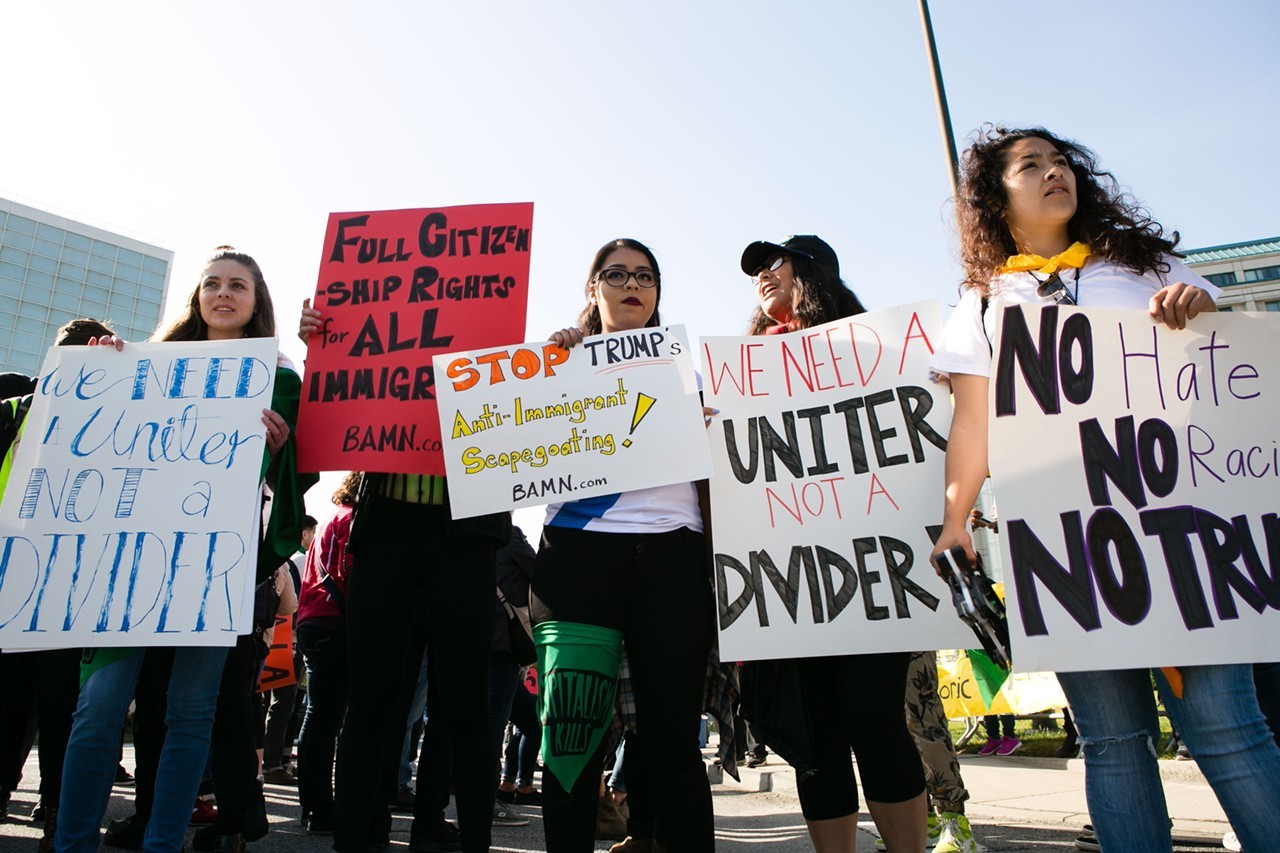 News you don't want to miss for Dec. 18:
1.
Two former Bay Area Air Quality Management District employees who were terminated after they complained about the destruction of some of the district's records in 2016 was in violation of state law, were awarded $4 million in a whistleblower lawsuit
, the
San Francisco Chronicle
reports. Michael Bachman, who was the custodian of the district's records, received $3.75 million from the settlement. The district retaliated against both after they made the complaints. $$
2.
A federal bankruptcy judge handling the PG&E case said the families of the Ghost Ship fire in Oakland can seek money from the utility's $900 million insurance fund
, the
East Bay Times
reports. But the ruling will not allow the families to draw from a proposed $13.5 billion settlement stemming from several wildfires started by PG&E's faulty equipment. $$
3.
Rallies in favor of removing President Trump from office dotted the Bay Area on Tuesday on the eve of the House of Representatives voting on impeachment
, KGO-TV reports. In the East Bay, rallies were held in Oakland and Emeryville.
4.
The California Legislative Analyst's Office is proposing to scrap the state's cannabis taxes and replace it with a tiered-tax scale based on potency
, the
Associated Press
reports. "The stronger the smoke, you more you pay."
5.
Non-profits like La Clinica de la Raza in Oakland are increasingly using fresh, locally-sourced produce to help low-income residents fight poverty and promote healthy diets
,
Calmatters
reports.
6.
The Fair Housing Act could be undermined by new technologies that allow property owners to target specific prospective tenants through online advertising and "threaten to perpetuate the systemic discrimination of the past by modern means,"
Curbed
reports.
7.
Fremont Police used DNA testing to solve a double homicide cold case from 1982
, KGO-TV reports. Police found that Clifton Hudspeth, who died in 1999, killed Mary Jane Malatag and Jeffrey Flores Atup.
$$ = Stories you may have to pay to read.