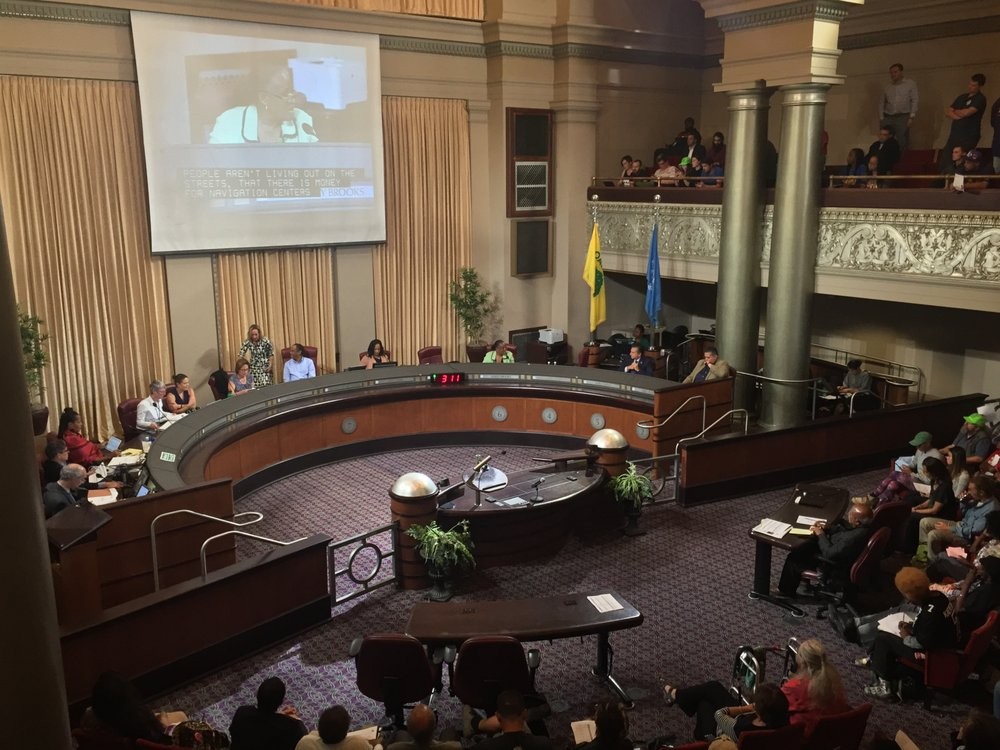 News you don't want to miss for Dec. 17:
1.
The Oakland City Council may amend its decades-old rules for landlords coverting rental units into condos
, the
East Bay Times
reports. The proposed ordinance to be heard before the full council next month would allow tenants the right to purchase the unit and with a 10 percent discount. $$
2.
Banks, lawyers and consultants for PG&E have received more than $300 million from PG&E's bankruptcy case since last January
, KQED reports.
3.
A number of Bay Area Fortune 500 companies paid no federal income taxes in 2018
, according to a report issued by the Institute on Taxation and Economic Policy,
SFGate
reports. A number of the companies actually received money back from the government.
4.
Kaiser Permanente mental health care workers picketed in San Francisco on Monday as part of a planned five-day strike
, KPIX reports. The strike continues today in Oakland.
5.
The U.S. Supreme Court let stand a lower court's ruling that allows homeless individuals to sleep on sidewalks if shelter space is unavailable
, NPR reports. The case started in Boise, Idaho after a group of homeless people sleeping on the streets were repeatedly cited by the city.
6. Larry Wallace, a former aide to Sen. Kamala Harris who resigned when it was reported he was involved in a $400,000 sexual harassment settlement while working at the U.S. Department of Justice in 2017,
was hired by the Contra Costa County District Attorney's office
, the
East Bay Times
reports. $$
7.
An environmental group is suing to block Newark's recently approved 469-unit housing development
, the
East Bay Times
reports. The proposed development is planned near the city's bay wetlands.
$$ = Stories you may have to pay to read.