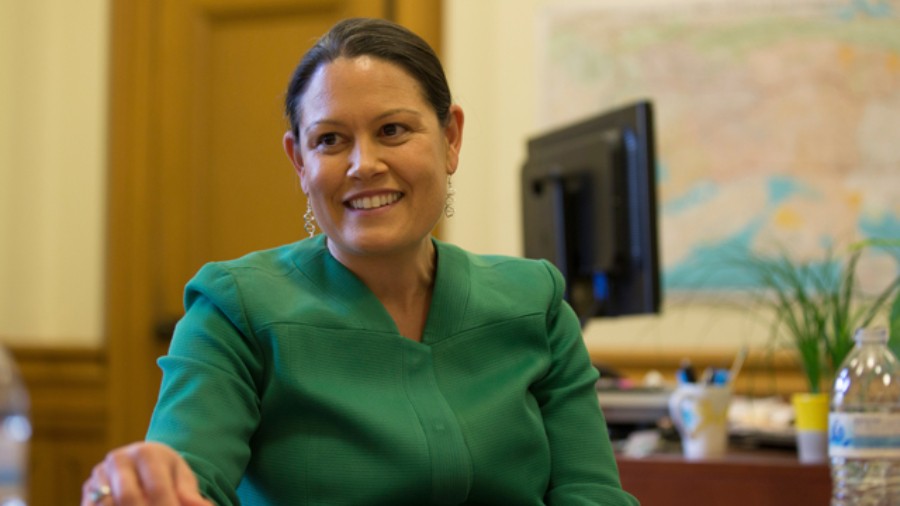 News you don't want to miss for Dec. 19:
1.
Oakland City Administrator Sabrina Landreth told staff Wednesday that she is resigning, effective in March
, the
San Francisco Chronicle
reports. Landreth came to Oakland in 2015 after serving as Emeryville city manager. There's no stated reason for her departure, as of yet. $$
2.
Gov. Gavin Newsom announced the formation of the Healthy California for All Commission, a 17-member body that will study the possibility of a single-payer health care system in the state
, the
San Francisco Chronicle
reports. $$
3. The Cal State University system is looking to build a 24th campus,
EdSource
reports, and
Concord is one of the possible sites.
A $4 million study approved by the state Legislature also eyes sites in Stockton, Chula Vista, and Palm Desert.
4.
The House of Representatives approved two articles of impeachment against President Trump on Wednesday after eight hours of speeches
,
The New York Times
reports
Here's how Alameda County's three representatives expressed their thoughts on impeachment
, the
East Bay Citizen
reports.
5.
Landlords in California will no longer be able to reject prospective tenants just because they have Section 8 vouchers starting on Jan.1
,
Capital Public Radio
reports. The new law affects roughly 300,000 Section 8 recipients in the state. Those with the vouchers, often because of disabilities, often have difficulty finding suitable housing.
$$ = Stories you may have to pay to read.