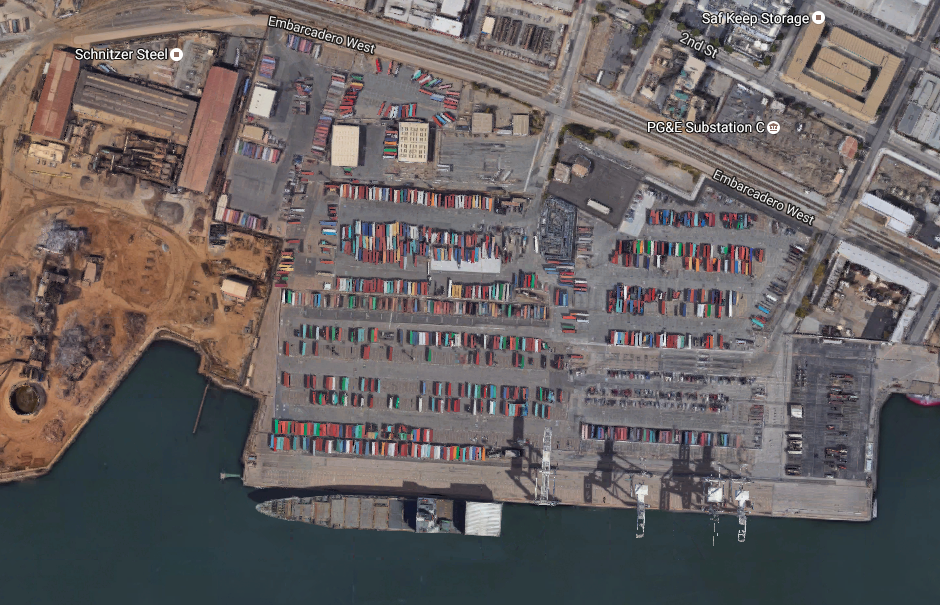 News you don't want to miss for Aug. 5:
1. The Oakland Athletics are finally playing hard in their bid to build a ballpark at Howard Terminal.
The team filed a lawsuit against the state Department of Toxic Substances Control on Wednesday asserting it failed to provide proper oversight of Schnitzer Steel, a potential future neighbor for the proposed waterfront ballpark
, the
East Bay Times
reports $$
2.
Alameda County will provide $1,250 relief payments for up to 7,500 residents suffering from the coronavirus
, the
East Bay Times
reports. The pilot program targets communities hit hard by covid-19 and act as an incentive for those stricken to quarantine at home. $$
3.
Contra Costa County supervisors are beginning a discussion on whether to close juvenile detention centers
, the
East Bay Times
reports.
4.
As millions of Californians seek unemployment benefits, problems at the state Employment Development Department continue to mount, leading Gov. Gavin Newsom and lawmakers to beef up the department's customer service and change its mindset toward potential claimants
, the
San Francisco Chronicle
reports. $$
5.
The A's played one of the franchise's potentially memorable games on Tuesday night. Budding superstar pitcher Jesus Luzardo made his first start for the A's and Pleasanton native Stephen Piscotty hit the team's second walk-off grand slam in as many weeks
, the
Associated Press
reports.
$$ = Stories you may have to pay to read.