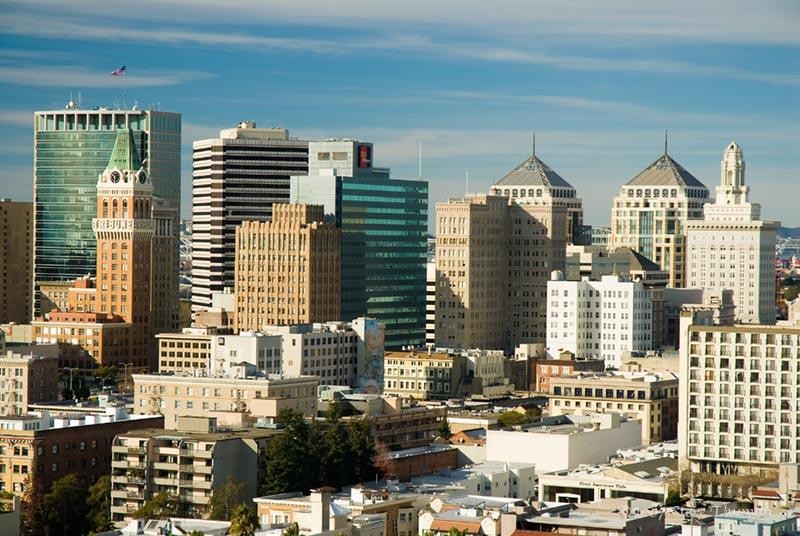 Stories you shouldn't miss for Jan. 2, 2018:
1. Oakland experienced
its driest December on record, receiving just 0.09 inches of rain
for the month, reports Annie Sciacca of the
East Bay Times
$. Oakland's previous record for low rainfall in December was 0.11 inches in 2011. This year's exceedingly dry winter is raising fears that the state is headed into another drought. In the Sierra Nevada, the snowpack is just 27 percent of normal. Forecasters predict that Northern California will receive a modest amount of rainfall this week.
2. BART has launched
its crackdown on fare jumpers with agency staffers walking through train cars, demanding proof from riders that they bought a ticket
, reports Riley McDermid of the
San Francisco Business Times
$. BART estimates that fare evasion costs the agency $10 million to $25 million a year. BART fares also went up 2.7 percent this week.
3. At least two East Bay residents — an Oakland man and a San Leandro woman —
were injured by stray bullets shot during New Year's celebrations
, the
East Bay Times
$ reports. The San Leandro woman was struck by a descending bullet in the 1200 block of Pacific Avenue while the Oakland man was hit by one in the 1000 block of 91st Avenue. Neither injury was life-threatening.
4. Embattled UC Regent Norman Pattiz, who has come under fire for making inappropriate sexual comments in 2016,
retired from office
, reports Teresa Watanabe of the
LA Times
$. Pattiz, who apologized for his behavior, said he was stepping down to spend more time with his family.
5. And Donald Trump
made 1,950 false and misleading statements as president in 2017
, according to the
Washington Post
$ Fact Checker.
$ = news stories that may require payment to read.