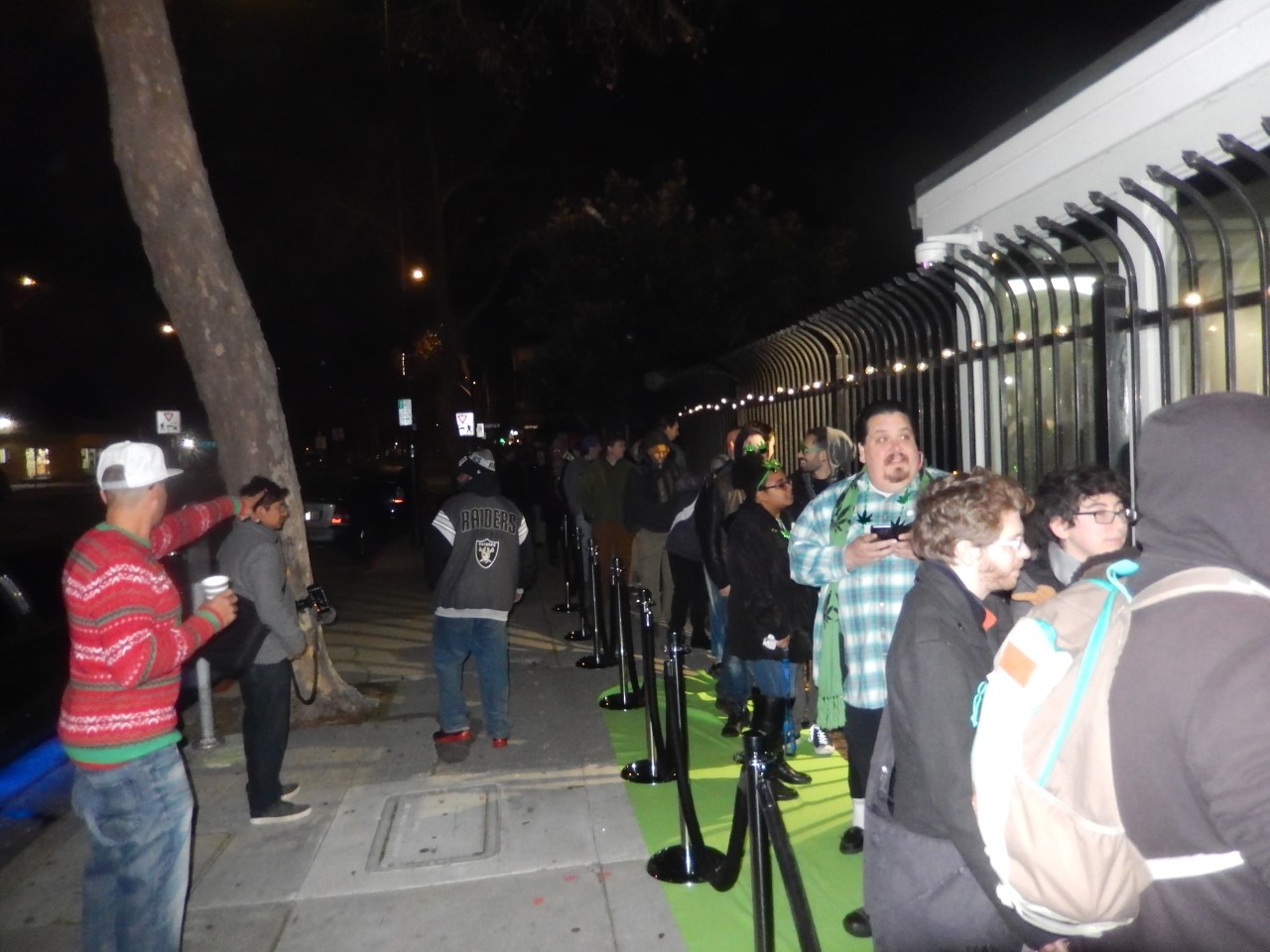 In the predawn darkness of New Year's Day, a long line of newly sanctioned customers formed down San Pablo Avenue in Berkeley. And as the sun began to rise on 2018, the eager customers began to file into the country's oldest dispensary to make their first purchase of recreational cannabis.
On hand for the event was California state Sen. Nancy Skinner and Berkeley Mayor Jesse Arreguin who commemorated a new era of adult cannabis use by cutting a green ribbon strung across the front door of Berkeley Patient's Group (BPG), which opened in 1999 and has the honor of being the oldest operating dispensary in the United States.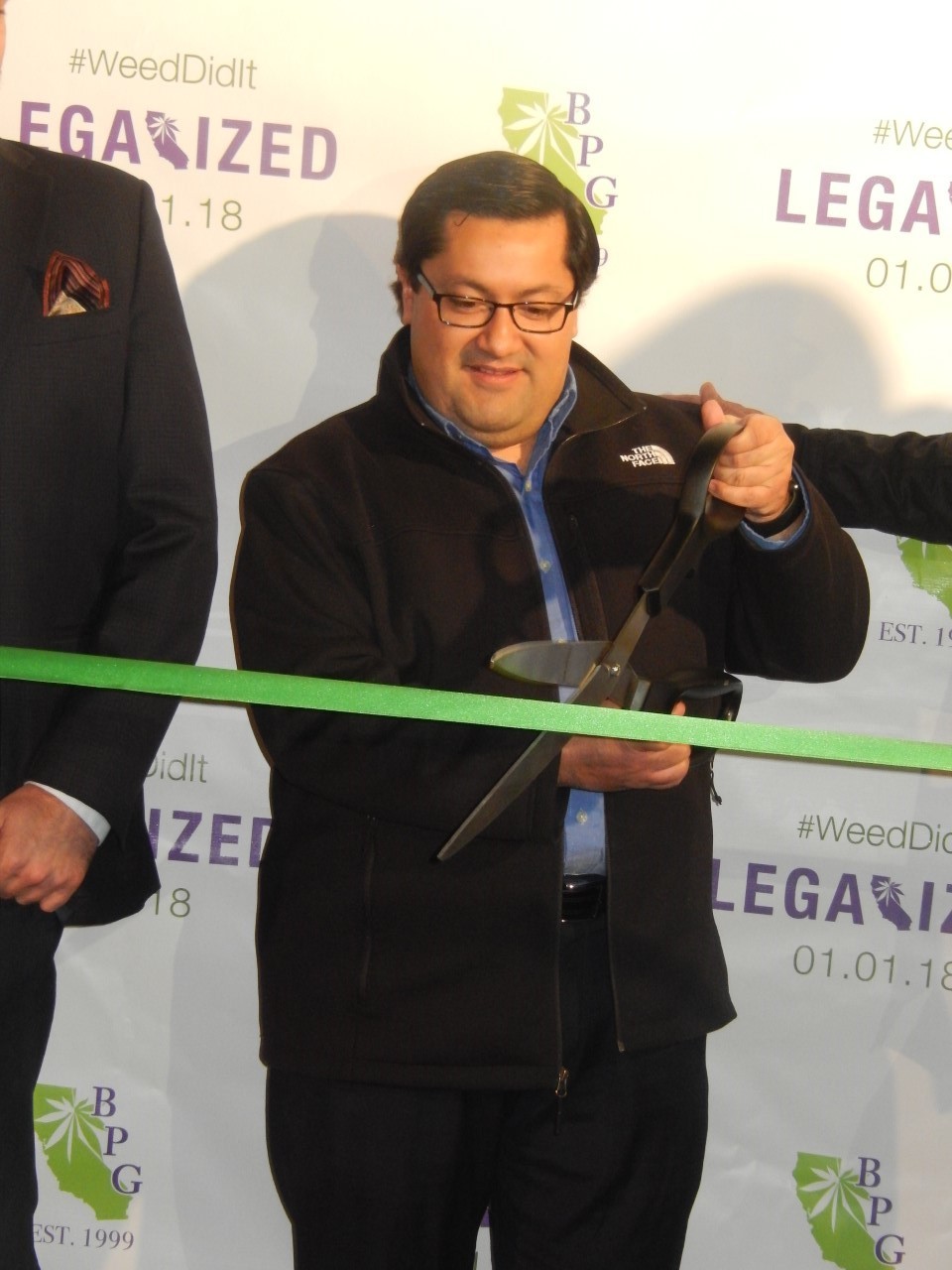 For many, the dawn celebration was the culmination of decades of activism that has transformed cannabis from an illegal and demonized drug responsible for a decline in the country's moral values into a vital medicine and finally into a safe recreational drug that is driving a new industry and is expected to create thousands of jobs and millions in state and local revenue.
"I don't look at this as the finish line, I look at it as the starting line," said Sean Luse, BPG's Chief Operating Officer. "There's still a lot of work to do with tax rates and regulations."
But it was time for celebration and at the front of the line to make the first legal pot purchase was Mikki Norris, who with her husband Chris Conrad, have been longtime activists for legalization. In 1996, Norris and Conrad were instrumental in the passage of Proposition 215, which legalized medical cannabis in California. And Conrad, a prolific pot author, became the state's pre-eminent cannabis expert witness and has testified in numerous court cases.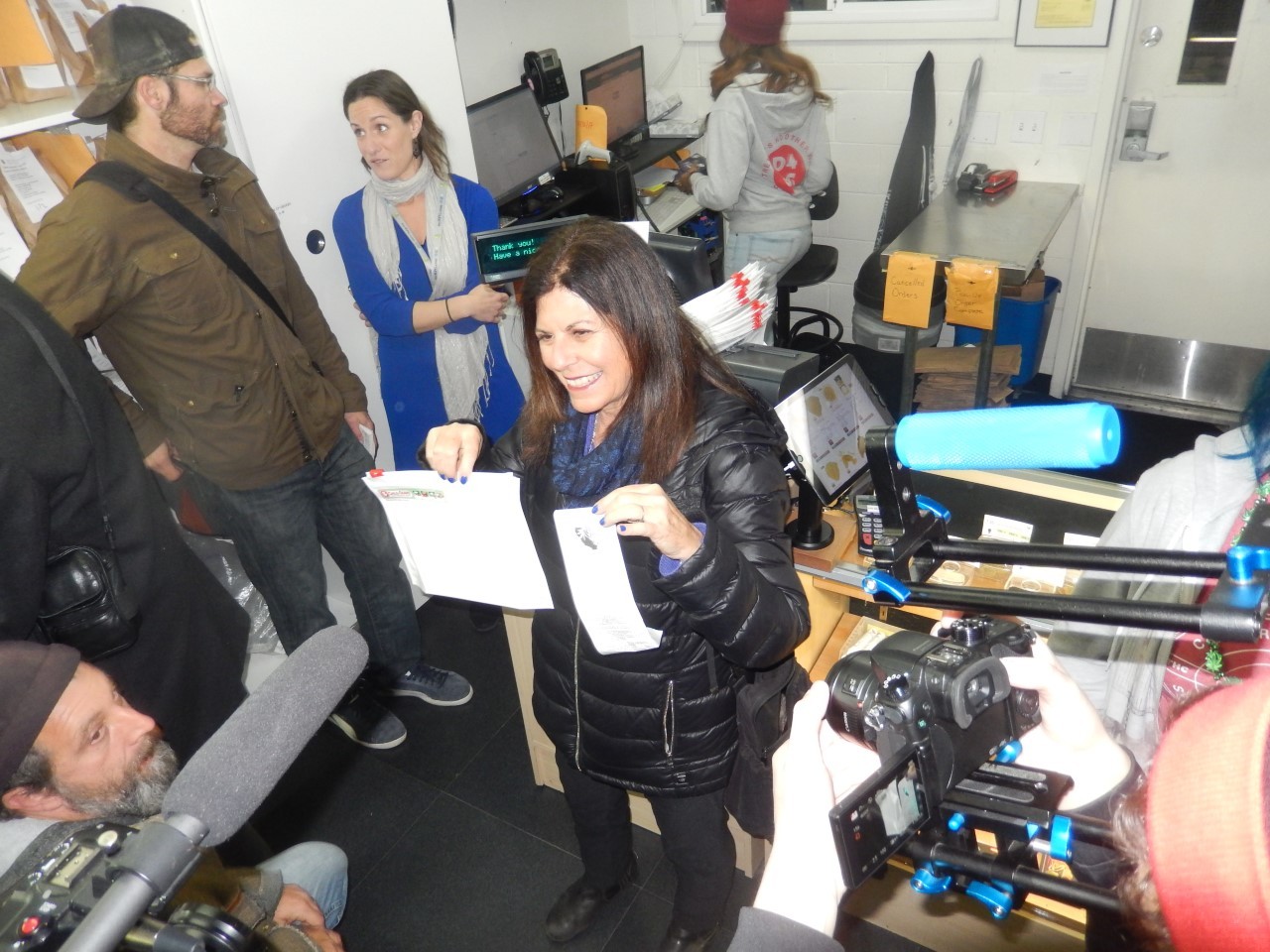 Norris purchased three Jack Herer Cone pre-rolls and an infused Kiva dark chocolate bar, which she uses as a sleep aid. Her total purchase price was $45.63 including a senior discount. Norris let out a bit of a gasp when she noticed the city sales tax of 26.75 percent, which added $9.63 to her total.
Skinner noted Berkeley's long history of supporting cannabis going back to 1979 when as a student at UC Berkeley she worked on a successful citizens initiative that put pot busts as one of the lowest priorities for the city's police department. The initiative was the first of its kind and became a model for dozens of other cities across the country.
Skinner added that she wants to make sure that as California settles into cannabis legalization the small farmers and those who have been convicted of pot related crimes are not forgotten. "For all these years, they were the backbone of this industry," She said. "They took all the risks and for those who were incarcerated, we need to make right something that created devastation to their lives and to their families."