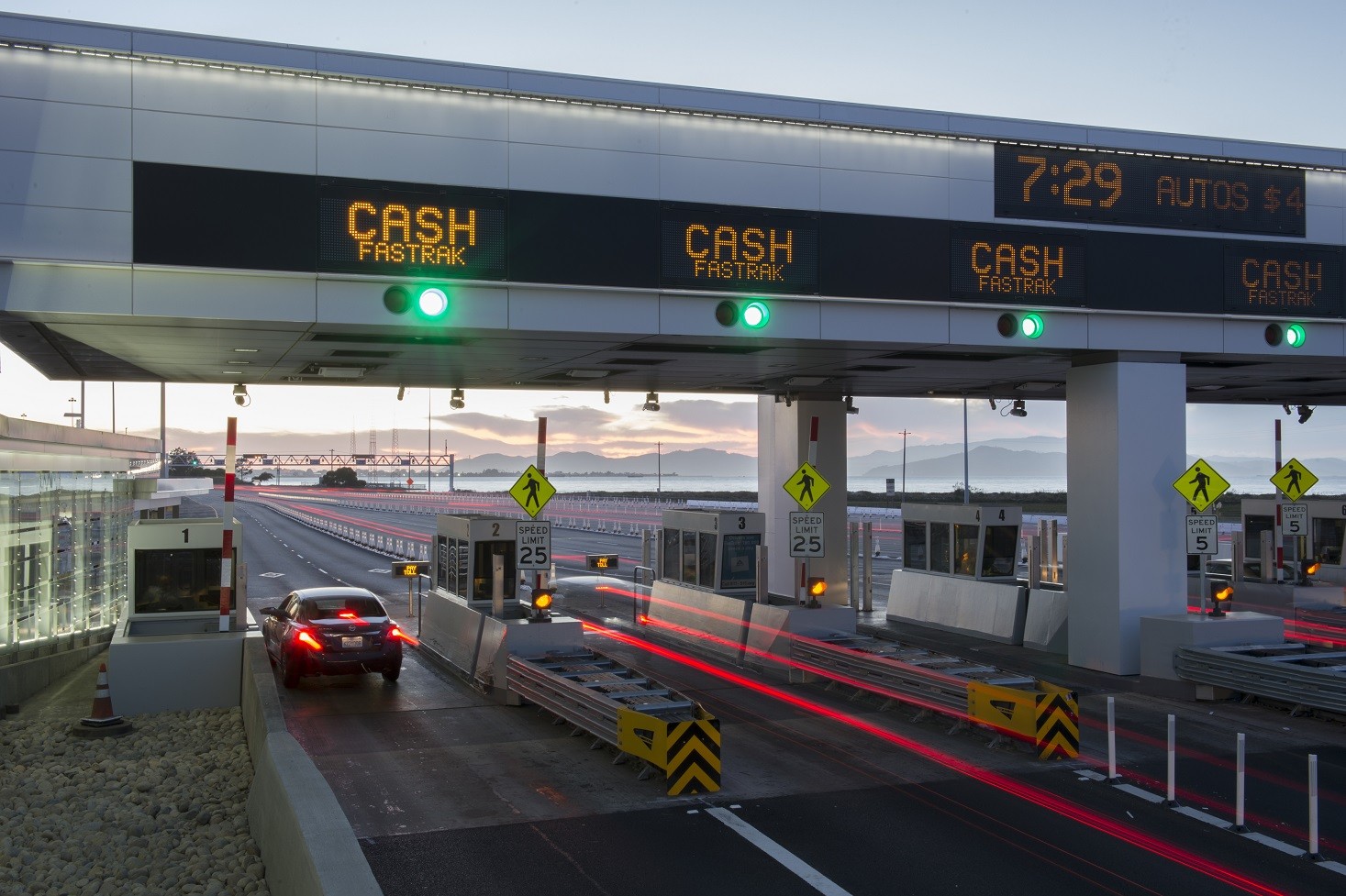 News you don't want to miss for Sept. 5:
1.
The Metropolitan Transportation Commission voted Wednesday to begin the transition to cashless tolls
, KTVU reports. Seven Bay Area bridges including the Bay Bridge, Richmond-San Rafael and Hayward-San Mateo Bridges will soon only accept FasTrack.
2. Ghost Ship trial:
Jurors requested to hear testimony for a second time from an Oakland firefighter who was inside the warehouse collective prior to the December 2016 conflagration that killed 36 people
. "The firefighter previously testified that he sensed something was not right. The request indicates the jury has not made up their mind when it comes to master tenant Derick Almena," NBC Bay Area reports.
3.
Sen. Kamala Harris unveiled a $10 trillion plan to eliminate greenhouse gas emissions in the U.S. by 2045
, the
Los Angeles Times
reports. The announcement came prior to Wednesday night's climate forum on CNN. The plan would spend heavily on upgrading to the country's transportation, energy, and water infrastructure. $$
4. Meanwhile, Democratic presidential candidate Andrew Yang's support of a "Universal Basic Income" has defined his campaign so far, but the
Associated Press
reports on how the
idea is already being tested in Stockton with 125 people who are receiving $500 from the city each month
.
5.
Tartine Bakery is opening a location in Berkeley at the former Hotel Durant
, its first in the East Bay,
SFGate
reports. The cafe has four locations in San Francisco.
6.
KFOG will pay tribute to its final day on the air Thursday by replaying its popular "

[email protected]

" series hosted by Dave Morey
, the
San Francisco Chronicle
reports. The program highlights 10 songs from a particular year in the 1980s and 1990s. $$
7. The Antonio Brown sideshow continued Wednesday as the Raiders near their season opener this Monday night.
The star wide receiver tweeted a photo of a letter from Raiders management notifying him they are fining him $54,000 for unexcused absences during training camp
, the
San Francisco Chronicle
reports. $$
$$ = Stories you may have to pay to read.