It's about time you get off the internet — there's only so many articles you can read about
Taylor Swift's fight with Kimye
 before your brain starts to deteriorate. That's science. To help, here are six ways to distract yourself this weekend: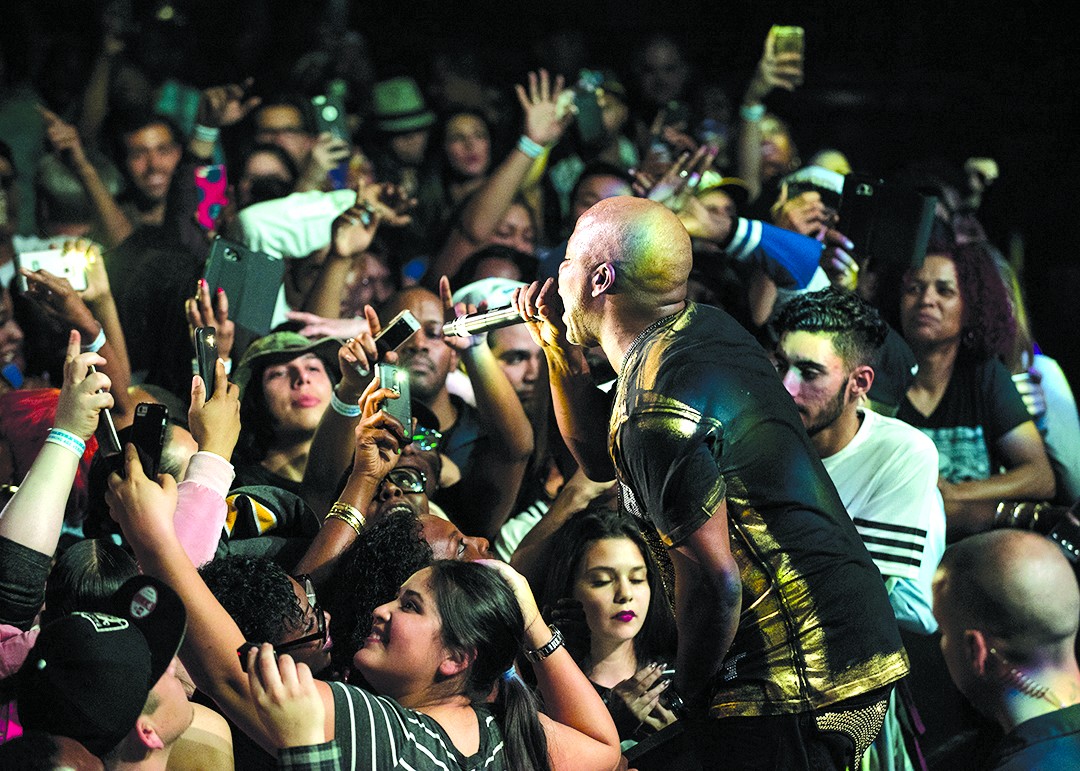 The Summer Classic Featuring Too $hort and Fat Joe 
From "Freaky Tales" to "Blow the Whistle" to "Shake That Monkey" to "The Ghetto," Too $hort's contributions to Oakland music over the past three decades have been monumental. The rapper, who began his career in the Eighties, has given the Town slick-talking pimp rap, hyphy slaps and twerk anthems, and protest songs. He's exceedingly prolific even to this day. He performs on Saturday at Regency Ballroom for The Summer Classic, a huge blowout that also features Fat Joe and an epic roster of supporting acts. Local favorites J Stalin, Philthy Rich, Rayven Justice, Rexx Life Raj, D-Lo, Show Banga, and Tay Way are on the bill, as well as Young Dolph and D.R.A.M., of "Cut It" and "Cha Cha" fame, respectively.
— Nastia Voynovskaya
Sat., July 23, 8:30 p.m. The Regency Ballroom (1300 Van Ness Ave., San Francisco). $29.50-$45. TheRegencyBallroom.com
[jump]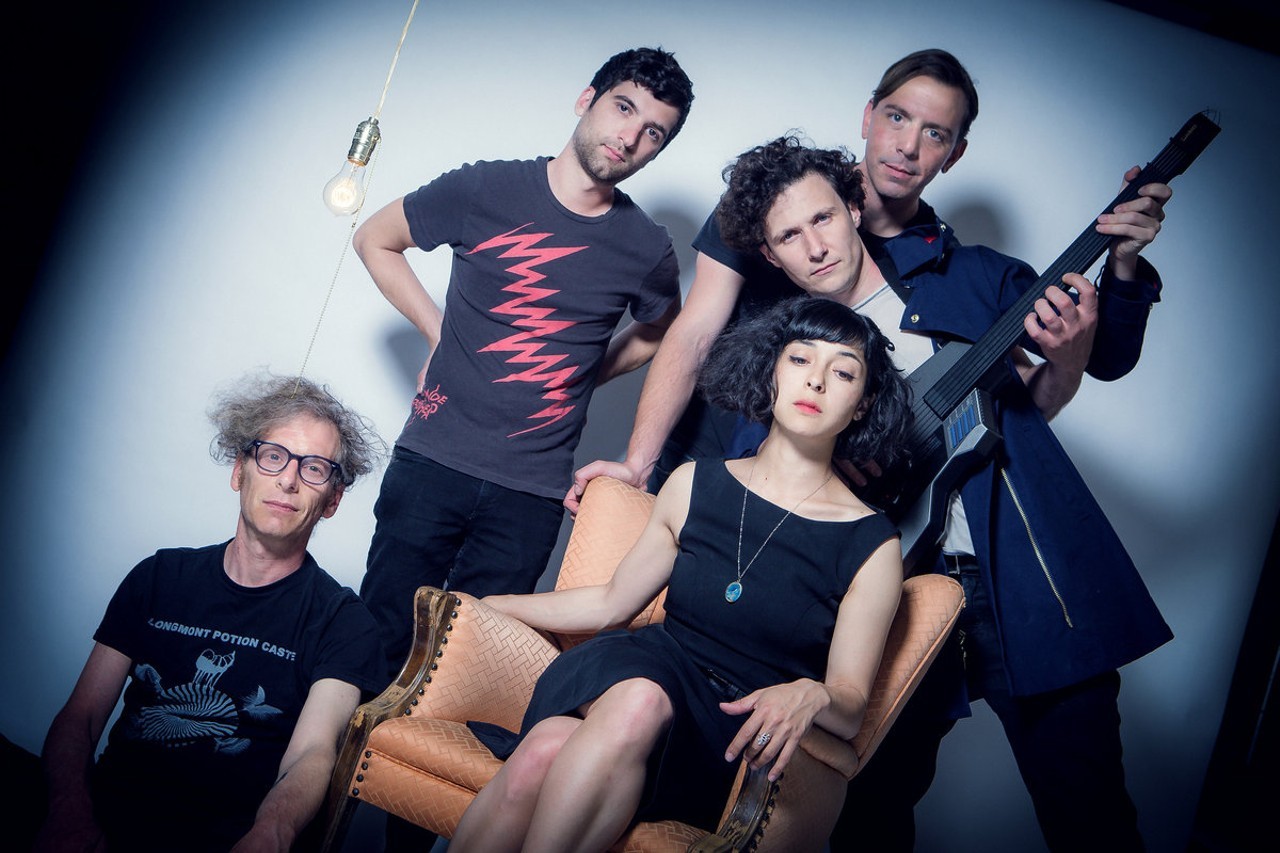 Foxtails Brigade 
Oakland band Foxtails Brigade creates playful folk rock, with singer Laura Weinbach's bright, clear voice dancing over tightly articulated, guitar-driven compositions. Distortion dominates Bay Area guitar rock, with many bands opting to utilize copious amounts of pedals for maximum reverb and feedback. But Foxtails Brigade stands out for its emphasis on carefully plucked melodies that showcase the band members' technical skills instead of drowning out instrumentation with fuzz. The band recently released its self-titled album, which is rife with delicate harmonies and elaborate melodies. Catch Foxtails Brigade live at Hemlock Tavern in San Francisco, where it will be playing with The Rifle and Invisible Signals.
— N.V. 
Sun., July 24, 8:30 p.m. Hemlock Tavern (1131 Polk St., San Francisco). $8. HemlockTavern.com
Sick Sad Summer 
Between 2011 and 2013, there was a magical warehouse in West Oakland called the Rec Center, where all of the Town's (and the internet's) subcultures came together for lawless dance parties and everyone had the time of their lives regardless of clique or creed. Punk bands, rappers, and DJs regularly performed together under one roof. There were no windows, and you could only dance for about 15 minutes before becoming so drenched in sweat you had to go outside. The DJ crew behind some of the best Rec Center parties, Sick Sad World, is throwing Sick Sad Summer — this time at a much more legit spot, The Night Light. Residents Neto 187, Bobby Peru, So What, and Space Ghost will DJ, plus guest sets from DJ-producers P. Morris, Maal a Goomba, NanosauR, and Turbo Sonidero. — N.V. 
Fri., July 22, 10 p.m. The Night Light (311 Broadway Ave., Oakland). $5 with RSVP. HyphyParty.com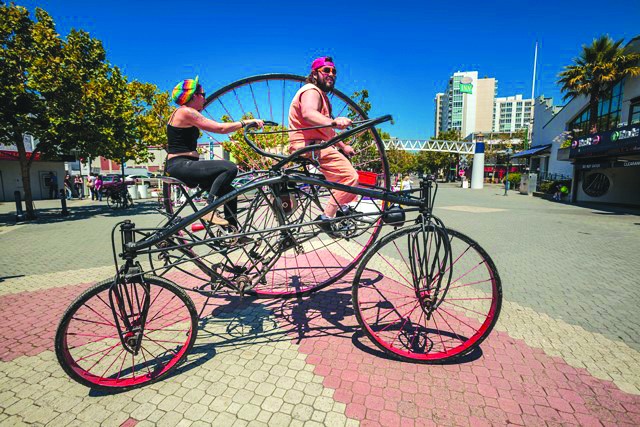 Pedalfest
The ever-popular Pedalfest will be back at Jack London Square (Embarcadero West, Oakland) on July 23, offering another year of bikecentric activities from 11 a.m.–6 p.m. The free annual event typically draws thousands of bike lovers to the waterfront for attractions like The Drome, a 30-foot banked wooden velodrome featuring cycling daredevils performing stunts. This year also features an amphibious bike race that starts off on land and continues into the Oakland Esturary; a Karaoke Rickshaw that allows attendees to sing their heart out while being pedaled around the fair; and art bike welding demonstrations, among a packed schedule of other activities. Of course, as at any festival, there will be musical performances, food, and a beer garden as well. The only obstacle may be finding a bare pole to hitch your ride to — but they've probably got an innovative bike parking invention ready for that.
— Sarah Burke
Sat., July 23. Free. PedalFestJackLondon.com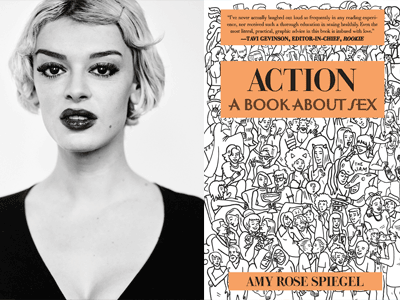 Action: A Book about Sex
In
Action: A Book about Sex
, 25-year-old former Rookie editor Amy Rose Spiegel writes candidly about the dos and don'ts of sex in a way that won't make you cringe. Unbelievable, I know. The part memoir, part self-help book includes personal anecdotes about Spiegel's sex life and explicit how-to sections that use a refreshingly casual and contemporary tone — neither overly sexualized nor prudishly cautious. With relatable examples and pop culture references, Spiegel lays out a guide to 21st century sexual politics in a way that acknowledges how useless guides can often be. That's to say, she's open about the fact that there's no right way to do it — and she's matter-of-factly inclusive to various sexualities and gender identities while she's at it. Spiegel will be at Books Inc. in Berkeley (1491 Shattuck Ave.) on Friday, July 22 at 7 p.m. to talk about the book and sign copies.
— S.B.
Fri., July 22. 7 p.m. Free. BooksInc.net
Disruptus
At the center of Disruptus, there's a massive tile painting of Pussy Riot — the Russian feminist punk rock protest group — in action, yelling in the street with their fists in the air. Nearby, stands a towering pink cage in the shape of a grenade with an explosion of crows emerging from it. Both the painting and the sculpture are collaborative pieces by Christa Assad and Kevin Wickman, just two artists in the group show at Vessel Gallery (471 25th St., Oakland). The exhibit is about the changing landscape of Oakland, with a specific focus on the notion of disruption as it's used by both Silicon Valley tech companies in corporate vernacular and the activists attempting to take them down. The name for the show comes from an essay by artist and theorist Dr. Ian Alan Paul, which Vessel has turned into a poster that's free for viewers to take home, so that the show can keep inspiring outside of the gallery.
— N.V.
Through August 27. Free. Vessel-Gallery.com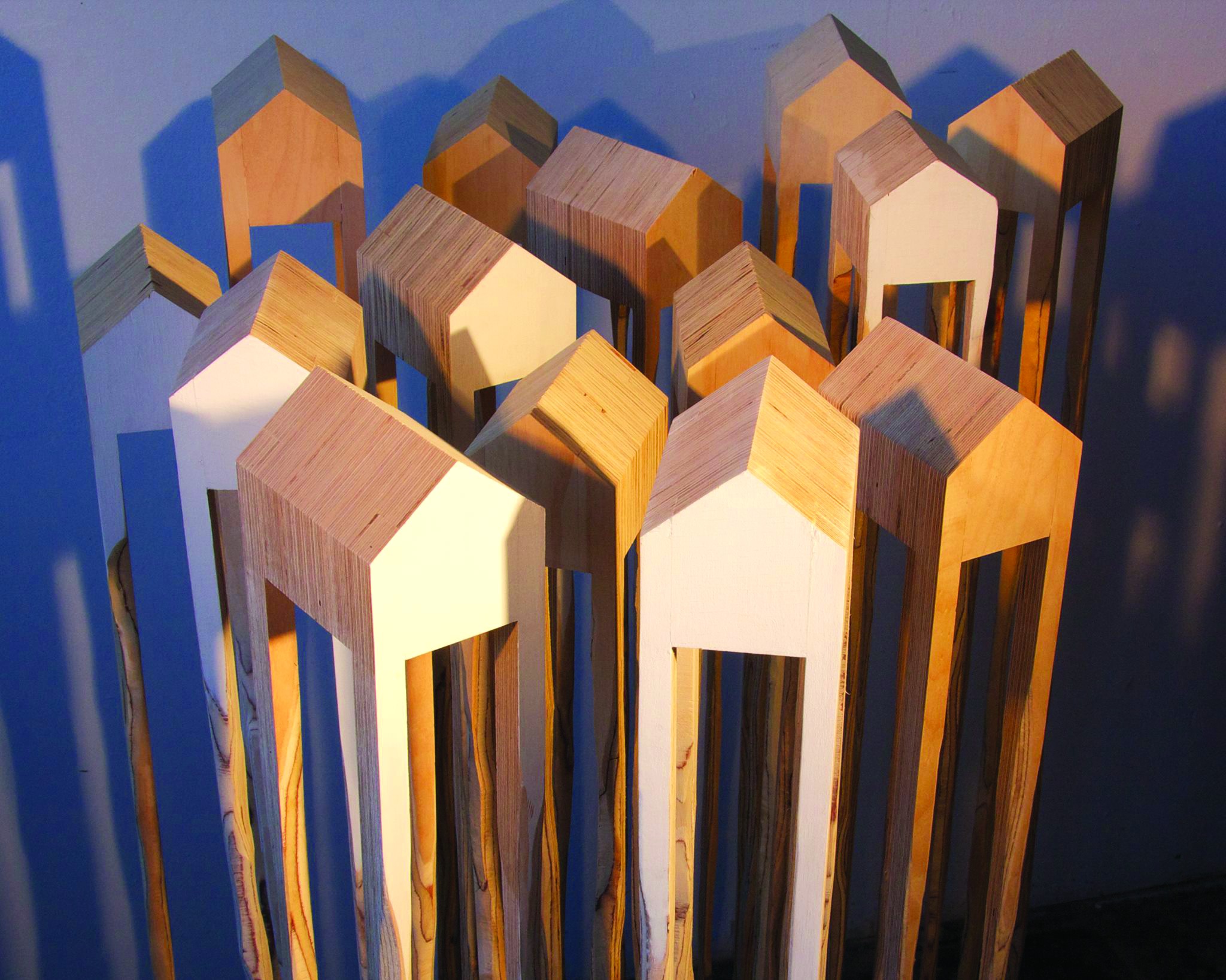 If your pockets are feelin' light and you're still yearning for more suggestions, we've got a ton, and these ones are all
FREE!
We're Hungry: Got any East Bay news, events, video, or miscellany we should know about? Feed us at
[email protected]
.