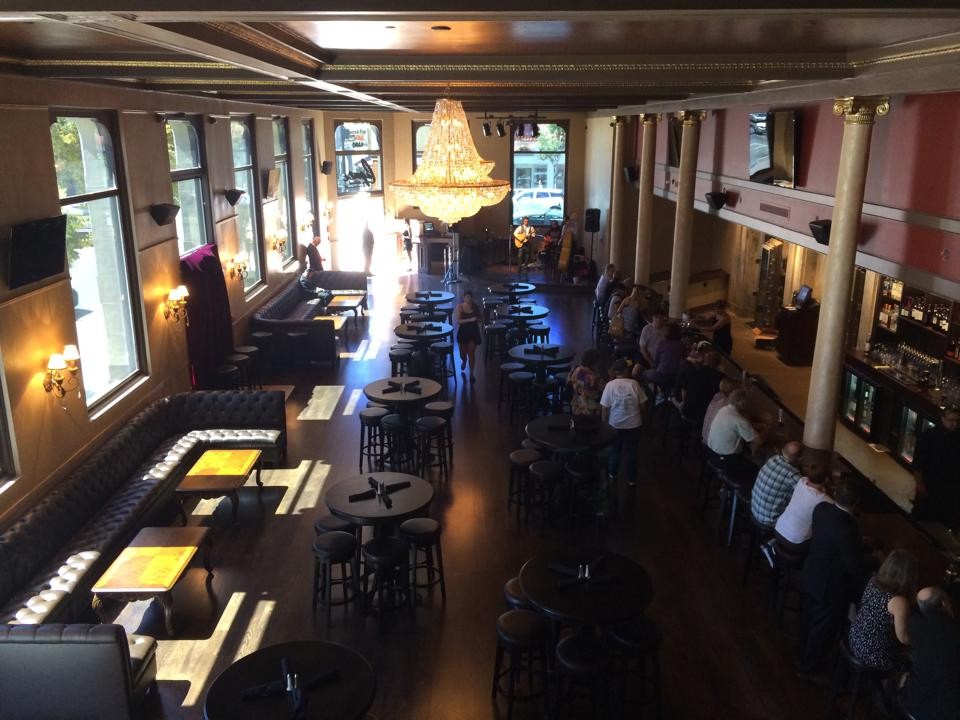 Saturday was the
grand opening celebration
for
Capone's Speakeasy
(1400 Park St.), Alameda's swanky new 7,000-square-foot, 1920s-themed bar and restaurant. By all accounts, it was a raucous affair: Partygoers were
decked out
in tuxedos, zoot suits, and flapper dresses; cocktails (all named after gangsters, naturally) were freely flowing; and, oh, the owner went and got himself arrested.
[jump] Though the exact circumstances aren't clear, according to the Alameda Police Department
police blotter
, Capone's owner Mark Strachan (spelled "Strachen" in the report) was heavily intoxicated when he allegedly ran across a busy street, grabbed one police officer's arm, and then battered another officer before he was finally taken into custody.
When all was said and done, Strachan was arrested on a total of four charges: for public drunkenness, resisting arrest, battery on a public officer, and — the kicker — violating the terms of his probation.
Here's a screenshot of the official record of the arrest, in all its glory:

You would think that this was inauspicious start for a new business, but for a place that's named after one of the most notorious crime bosses in American history, perhaps it's only fitting.
The Alameda Police Department declined to elaborate further on the incident, though Lieutenant Jill Ottaviano, the department's public information officer, did acknowledge that Strachan was still in custody. Given that fact, it's understandable that, as of this posting, he hasn't responded to What the Fork's requests for comment.