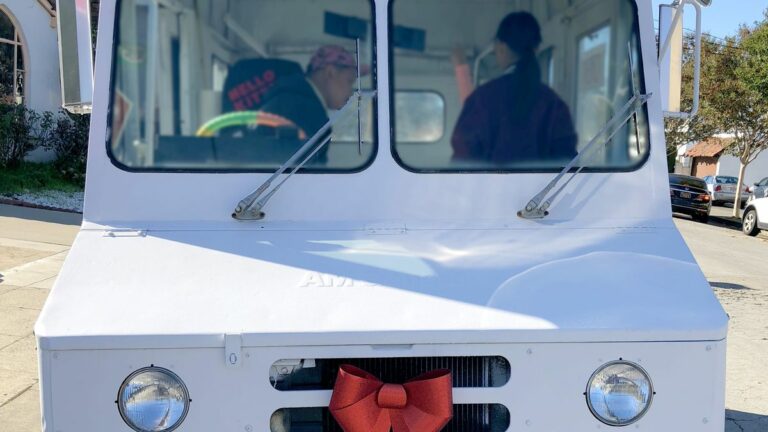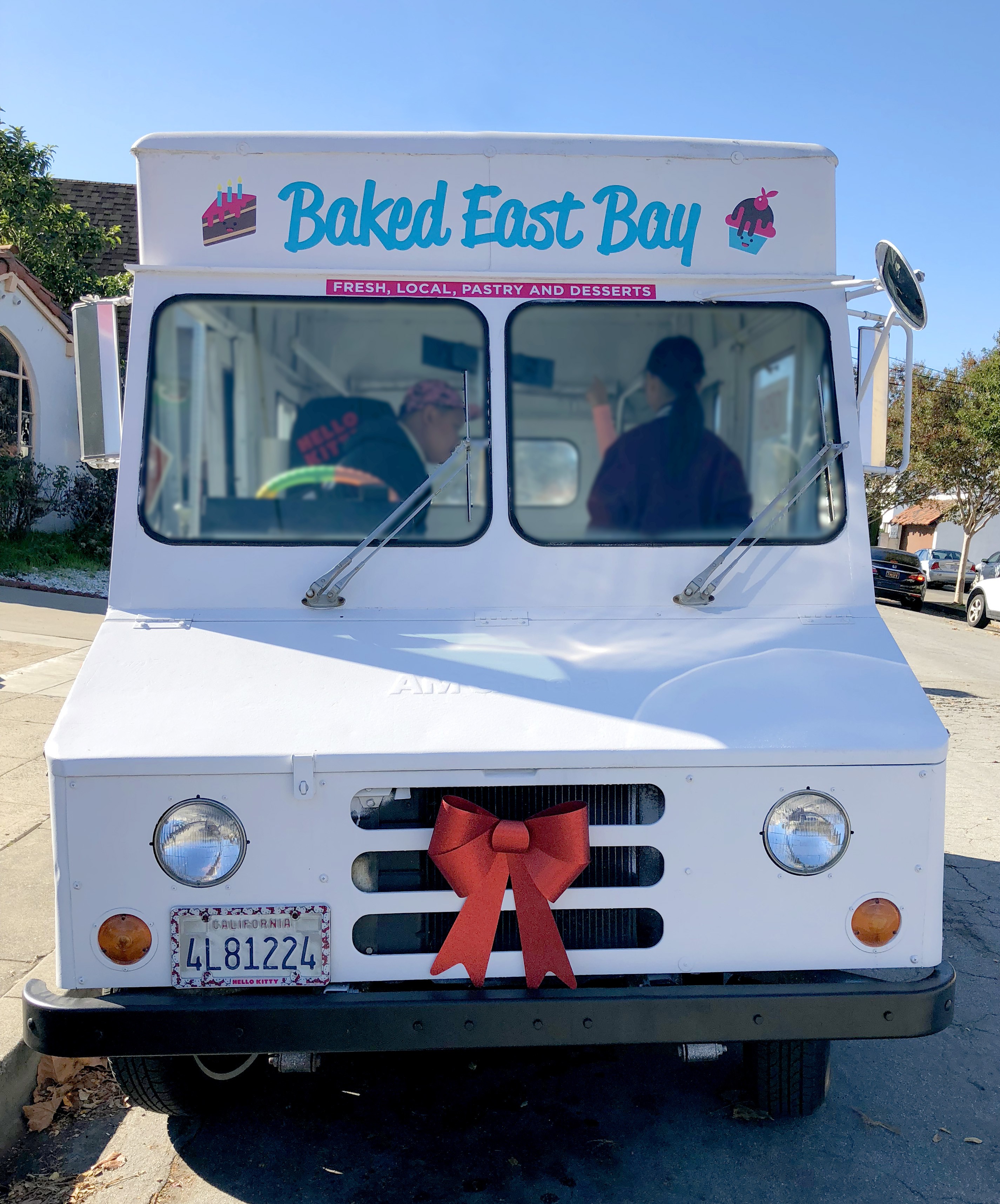 In 2013, Keziah Stoner started Baked East Bay, an online, delivery-only bakery specializing in massive cookies and cupcakes. Classically trained, she graduated from the California Culinary Academy in San Francisco and did intricate chocolate work worked at the now-shuttered Cosmic Chocolate in Oakland and Victoria Bakery & Cafe in Marin County. With Baked East Bay, Stoner opted to leave intricate chocolate work in favor of classic, homey treats.


"What kid doesn't love chocolate chip cookies or Oreos or Hostess CupCakes? I definitely trend toward traditional American pastries like what grandmas would make," she said.


Her latest expansion is the Baked East Bay food truck, which hit the streets for the first time earlier this month. In addition to the aforementioned chocolate chip cookies and homage to Hostess CupCakes, Baked East Bay serves fun twists like pecan pie cookies and churro cookies for about $3. "My cookies are like three or four times the size of normal cookies," Stoner said. "If you're going to do it, go for it."


In the long term, Stoner said she might like to open a brick-and-mortar bakery one day but she's more interested in slowly growing and seeing what happens organically. For now, she's suspending her online delivery service while she focuses on the truck, which only serves San Leandro. Baked East Bay's schedule is already packed. On Saturday, Dec. 30, find the truck parked at Oakes Blvd. and Bancroft Ave. from 10 a.m. to noon; Sunday, Dec. 31 at 21st Amendment Brewery (2010 Williams St.) from 2-5 p.m.; Saturday, Jan. 6 at Siempre Verde Park (455 Park St.) from 9:30 a.m.-12:30 p.m.; and Sunday, Jan. 7, will mark the launch of an ongoing Beer Brunch from noon to 4 p.m. at 21st Amendment alongside La Poblana Taco Truck and Wheelys Cafe. Beer Brunch will go down at the same time and place every first and second Sunday of the month.


"We need more community- focused things in San Leandro — things that bring people together," Stoner said.