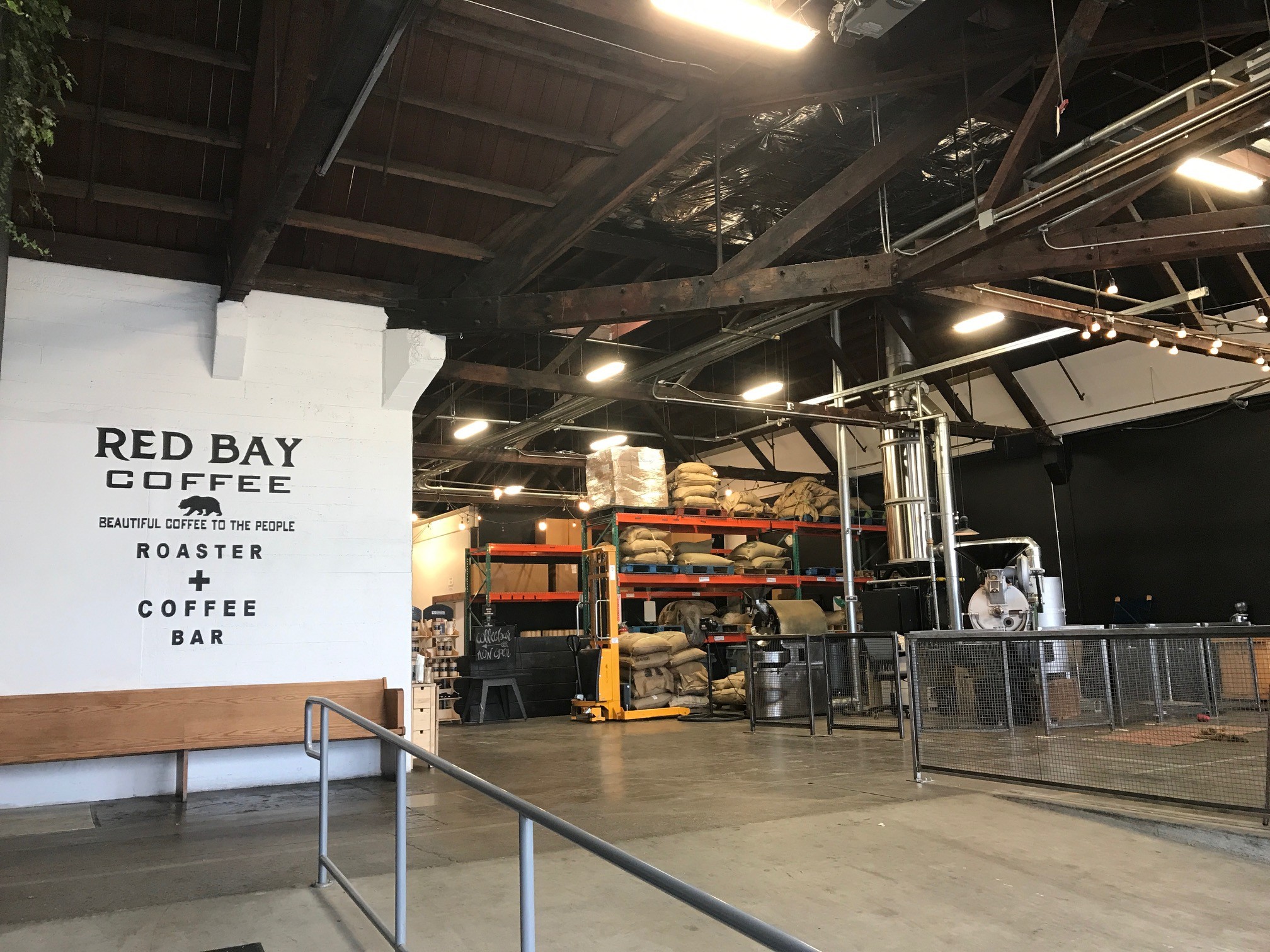 Red Bay Coffee already made a name for itself with its radical profit-sharing model, and now the primarily wholesale coffee company has a retail location as bold as its ethos.


Roughly three weeks ago, Red Bay Coffee Roastery & Bar softly opened, featuring a new coffee bar inside its production warehouse. The 6,000-square-foot behemoth falls in line with the prevailing industrial-chic trend sweeping cafes and breweries alike across the country, but feels unique for its Fruitvale neighborhood.


"We built out the space to roast coffee and conduct our business," explained owner Keba Konte. "It's sort of become a venue for parties, events, lectures, film screenings. … The idea was always to open a coffee shop as part of the experience."


Inspired by the blend of manufacturing and retail of Mast Brothers, the chocolate company in Brooklyn, New York, Konte wanted a space that promoted transparency in coffee. Now, folks can come in and see the whole production process when they order a latte. And unlike the smaller Uptown location, the Fruitvale warehouse can continue to host lots of events, including educational cuppings and classes.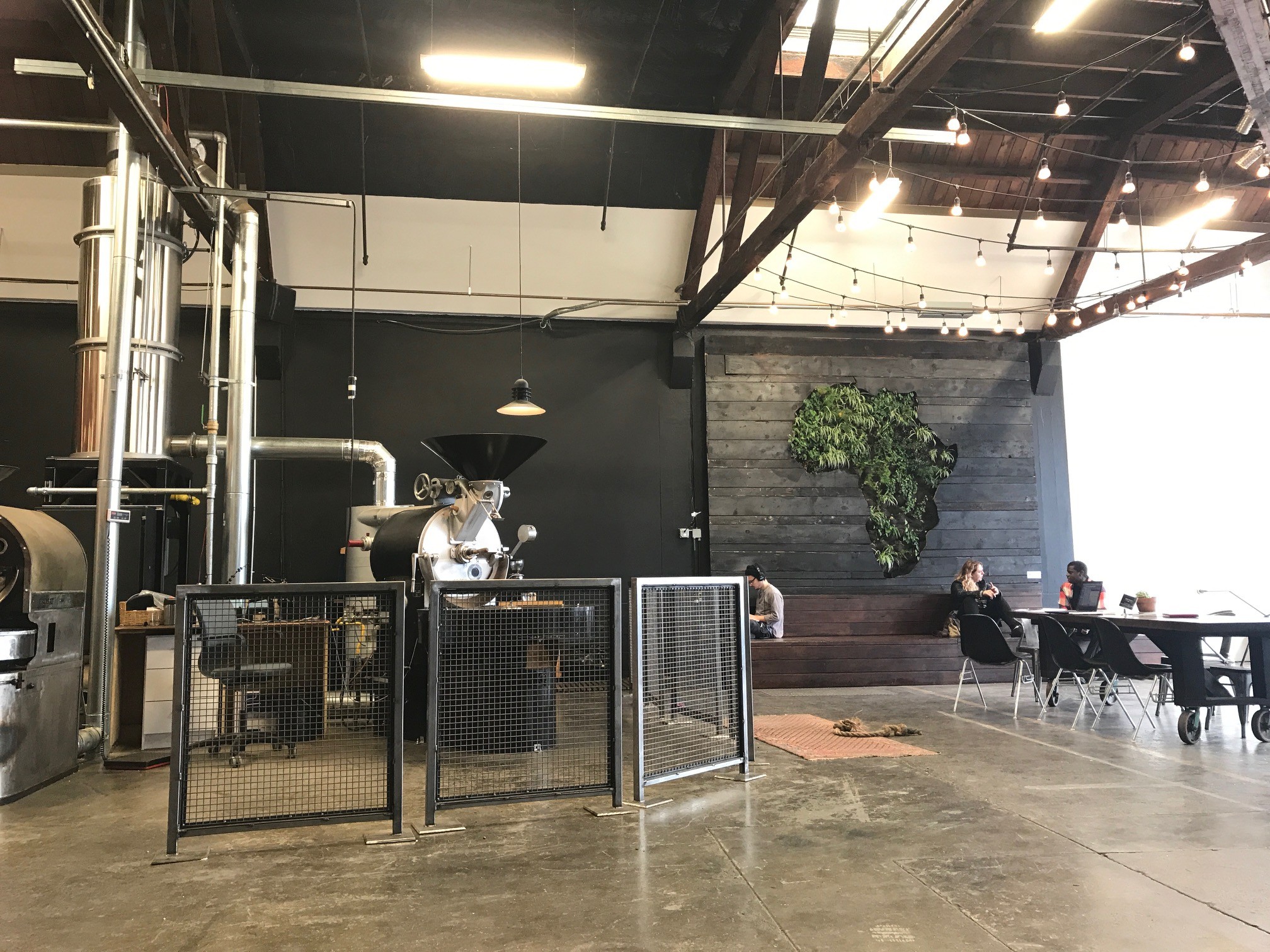 There's also a garden area across the street, with tomato plants, lavender, 300 little fishies, and bamboo trees.


"Red Bay started in my garage in my home, surrounded by a lush garden. … We just yearned for some of those original garden vibes," Konte said.


That portion isn't ready quite yet, but Konte promised it will be finished by Friday, August 11, Red Bay's grand opening party. At that point, the cafe should also be stocked with pastries from Firebrand Artisan Breads, Starter Bakery, and Yahshi Bakes. The party, from 4 to 8 p.m., will feature a deejay, beer from Ale Industries, raffles, and plenty of coffee.


In the fall, Konte hopes to launch regular weekend brunch pop-ups from a cast of rotating chefs. He also envisions adding a pour-over bar to the garden area. He has big expansion goals, both in terms of offerings in his current locations and far beyond.


"We have a very ambitious vision that'll take us international," he said.
Red Bay Coffee Roastery & Bar, 3098 E 10th St, www.redbaycoffee.com