East Bay master-illustrators and artists, this is your last week to submit entries to win $15,000 in MacBooks, cash, and other prizes as part of Oakland Organics'
High Art!
contest.
Arguably the biggest dispensary-powered art contest in history, High Art! will elevate the status of its big winners with featured slots on the Bay Area's best medical cannabis packages. High Art! is the brainchild of the Natural Cannabis Company – the parent name of Oakland Organics, Organicann in Santa Rosa and now Mendocino Organics in Hopland.
[jump]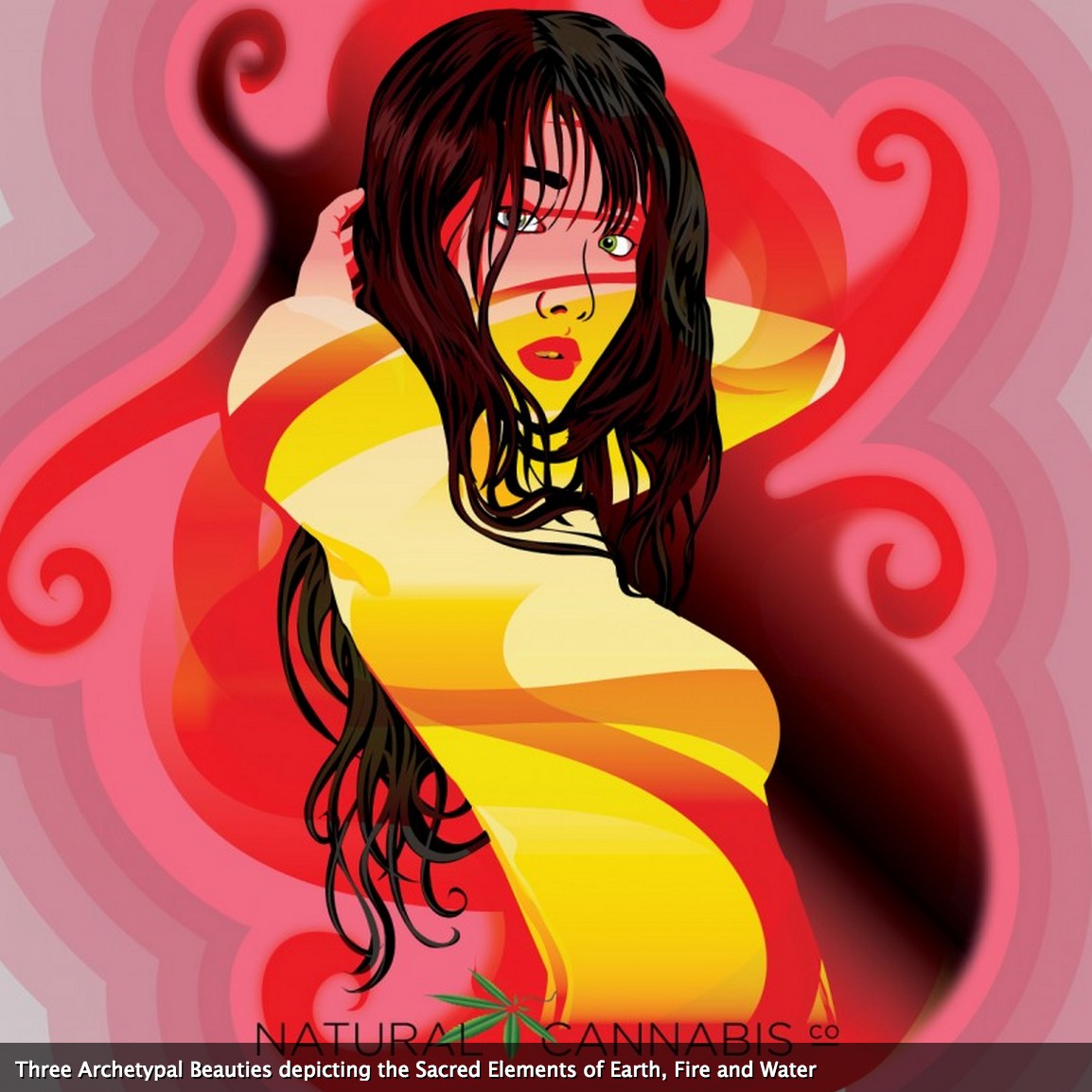 Last year, the contest received hundreds of entries from around the world for first-ever High Art event. This year, High Art's back with bigger prizes. Natural Cannabis Company has tapped into the Bay's art and cannabis scene to judge the contest as well, with names from Juxtapoz, and your humble Legalization Nation editor. (Hey, I've been covering East Bay art since 2005.)
This year's art themes are "Shapes, Patterns, Doodles, Sacred Geometry, Time and Numbers". Official rules are
here
.
We chose a linear concept to usher in a yin/yang type contrast between the right and left brain, between the etherial arts and the pragmatic sciences, between conscious and unconscious ways of thought.
Many artists enjoy the freeing of their mind while imbibing cannabis.  A straight line becomes curved and the shuttered window opens. Cannabis has a charming way of turning your square into my circle.
Your charge is to create three different concepts that link together with one another, which create three separate yet integrated works of art. Seek out and find that in between space, the space where the interloper lives, then produce a smoke induced masterpiece.
Am I wide awake or am I dreaming?

Enter the contest or just vote through the
Natural Cannabis Co. Facebook app
. The deadline is March 9!
More info below:
1) You are designing three different product packages for three different cannabis brands "Kronic Kush, Royal Humboldt, and Mendocann" 
2) All three designs should be aligned by a central design "theme" of your choosing 
3) Please submit the designs per the below PDF template.
4) Submit all three designs in the same email attachment
5) Please submit designs as JPEGS 
6) All art must include the Natural Cannabis logo, the linked file is a .pdf in vector format
7) You may not manipulate the Natural Cannabis logo
8) Design deadline is March 9th, 2014 at 4:20pm

ABOUT THE BRANDS:


ROYAL HUMBOLDT

Royal Humboldt encompasses cannabis hand-crafted in Humboldt County, California. The area is densely forested, mountainous and rural, with about 110 miles of coastline. Humboldt County is known for its cultural attributes associated with the cultivation and proliferation of cannabis.  David Samuels of The New Yorker describes the county as "the heartland of high-grade marijuana farming in California." During the1970s and 1980s, Humboldt County saw a large migration of the Bay Area counter-culture to its region. Many came looking to purchase cheap land, and ended up growing marijuana to finance their land ownership. The rural culture and hippie scene eventually collaborated to create a "rural hippie community" in which marijuana became the center of the economy. The Royal Humboldt brand represents the highest quality product resulting from this unique economy and passionate community. More info here.
 

MENDOCANN

Mendocann is a class of cannabis strains all cultivated within Mendocino County, California. This appellation is known for the Pacific Ocean coastline, redwood forests, wine production, microbrew, liberal views and cannabis, of course! The notable historic and recreational attraction of the "Skunk Train" connects Fort Bragg with Willits in Mendocino County via a steam-locomotive engine. The ideal climate and geology of the area make Mendocino county recognized as a premier cannabis growing region. More infohere.
 

KRONIC KUSH

Kush refers to a subset of strains of Cannabis Indica, and all of its many hybrid decendents. The origins of Kush are landrace plants mainly in Afghanistan, Northern Pakistan, North-Western India and Himalayan Mountain range. The strains were brought to the United States in the mid-to-late 1970s. Long prized for its medicinal properties, this is the bud known for its long-lasting, "couch-lock" effects, intense flavor and skunky and lemon-fuel odors. Kronic Kush is likely to make a name for itself as one of the most sought-after brands in OrganiCann's repertoire. More info here.