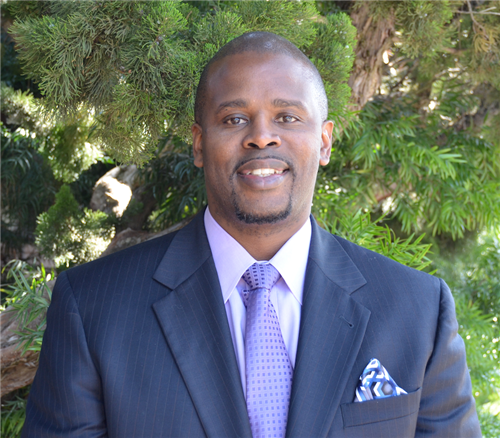 In an effort to overhaul five struggling public schools in Oakland, Superintendent Antwan Wilson has invited outside organizations to submit proposals to take over the sites as part of a controversial turnaround initiative he rolled out in January. The Oakland Unified School District's so-called "
Intensive Support Schools Initiative
" immediately sparked criticism from teachers who raised concerns about the potential for private charter school operators to take control of public, district-run schools (see "
A New Era for Charter Schools?
" from our Jan. 21 issue).
After debate about the timing of this process, the district has announced that four of the five schools are now moving forward with an expedited timeline that will result in the implementation of new school programs by fall 2016.
[jump] As part of the intensive support initiative, the district has allowed current leaders at the sites to submit proposals along with outside groups — a process that some district educators said would put them at a disadvantage since they would be competing with charter organizations that have more time and resources to write proposals. In the wake of those criticisms, the district subsequently offered the schools
two timelines
— one with a May 2015 proposal submission deadline (for implementation in August 2016), and a second with an August 2015 submission deadline (for implementation in fall 2017). 
See More:
The Battle Over Teachers' Seniority Rights
The McClymonds Football Nightmare
The district
announced
yesterday that four of the turnaround schools — Castlemont High School, Fremont High School, McClymonds High School, and Frick Middle School — have chosen the expedited timeline. Brookfield Elementary School, the fifth site included in Wilson's initiative, is still discussing its plans and has not yet finalized a timeline. The district said it will release details about Brookfield's schedule later this month. For the four schools that are moving forward with the 2016 target, organizations have until March 12 to let the district know if they plan to submit proposals, which would then be due May 21. Applicants will give presentations to the school board in June. 
In its announcement of the timelines, the district has also released extensive guidelines for the proposals with specific criteria for each site. You can read the
full details here
. For example, at Castlemont High School, the district's guidelines say it is seeking proposals that target English language learners, students with significant deficiencies in course credits, African-American and Latino students, low-income students, and students with low scholastic reading index scores. The district cites similar population targets at Fremont High School, but also notes its interest in proposals geared toward immigrant students.
The district has also released new rubrics for
district-run proposals
and
charter proposals
. Some differences in the two rubrics relate to the charter proposal's specific financial and governance plans (charter schools are run by private nonprofit boards, but are still public schools). For charter schools, the district has said it is seeking applications from operators with at least two years of experience in an "urban area with similar demographics to Oakland" and/or charter operators that already have an OUSD-approved charter. You can read the broader
proposal guidelines for all applicants here
.
The district also plans to establish site-based committees with ten to twelve members at each school. Those committees, which could include students, parents, teachers, and other community representatives, would be tasked with communicating with the applicants, evaluating proposals, and making recommendations to the district. People interested in serving on those committees can apply by sending a statement of interest form to their respective schools by March 10, the district said. 
The board will ultimately vote on the proposals in June. 
Correction: An earlier version of this post incorrectly stated that Brookfield Elementary School selected the extended 2017 timeline. The school, in fact, has not yet made a final decision about its plans.