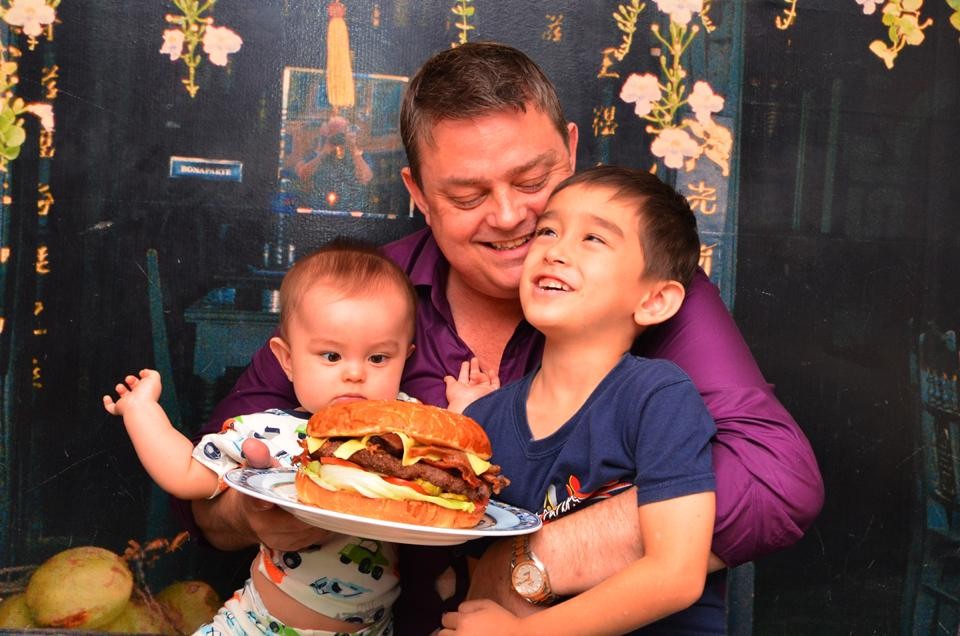 What do you do if you're an American chef looking to reintroduce yourself to Bay Area diners after you've been out of the country for the better part of two decades? These days, the answer is obvious: You do a popup.
[jump] That's the plan for Geoffrey Deetz, a once-prominent Oakland chef who moved to Vietnam in 2000 and who is now gearing up to return to the East Bay to raise his family and — more significantly for our purposes — open a new restaurant. On Monday, August 3, he'll host a popup dinner at
Stella Nonna
(1407 San Pablo Ave., Berkeley) to show off what he's spent much of the past sixteen years learning: the kind of rice-centric, family-style cooking that is the day-to-day dinner fare for people in his adopted country, but is still relatively hard to find in the Bay Area's pho- and banh mi-heavy Vietnamese restaurants.
Throughout the Eighties and Nineties, Geoffrey Deetz was a fixture in the East Bay food scene, having helmed an eclectic collection of restaurants that included
Spettro
, an Italian restaurant on Lakeshore Avenue (which he subsequently sold); Gulf Coast Oyster Bar (Cajun in Old Oakland); and
Dragonfly Teahouse
(Mexican-Vietnamese in Berkeley). But somewhere along the way, Deetz, who — in case it isn't self-evident — isn't Vietnamese, fell in love with Vietnamese cuisine. He cites the fact that, back in 1984, he found himself with an all-Vietnamese kitchen staff when he was the head chef at the Gulf Coast Oyster Bar. He also had been mentored by Vo Triu Ba, the original owner of downtown Oakland's Pho 84.
Eventually, Deetz went all in: He packed his bags and moved his entire life over to Ho Chi Minh City, aka Saigon, where he now presides over an
impressive food empire
, having opened or consulted for twenty-plus eateries, in both Saigon and Hanoi, over the course of sixteen years — Vietnamese seafood restaurants, high-end steakhouses, burger and burrito joints, and even a "California-style" top-your-own-pizza place. He's also become the go-to guy for Western
food
and
travel writers
in need of an English-speaking local guide.
But about that August 3 popup: There will be two seatings, at 6 p.m. and 8 p.m. Tickets will cost $45, not including drinks. When reached by phone in Saigon, Deetz told me that he plans to serve a series of generous small plates intended to be eaten family-style with rice — a style of eating that is the default at dinner time in Vietnam, but that is fairly uncommon in Vietnamese restaurants over here, which tend to focus on what many native Vietnamese would consider snacks or breakfast foods. Apparently, there's a saying in Vietnam that to keep your husband, you must serve the best rice meals at home, or else he'll stray and "eat noodles" — noodles being the lover and not the main interest, Deetz explained.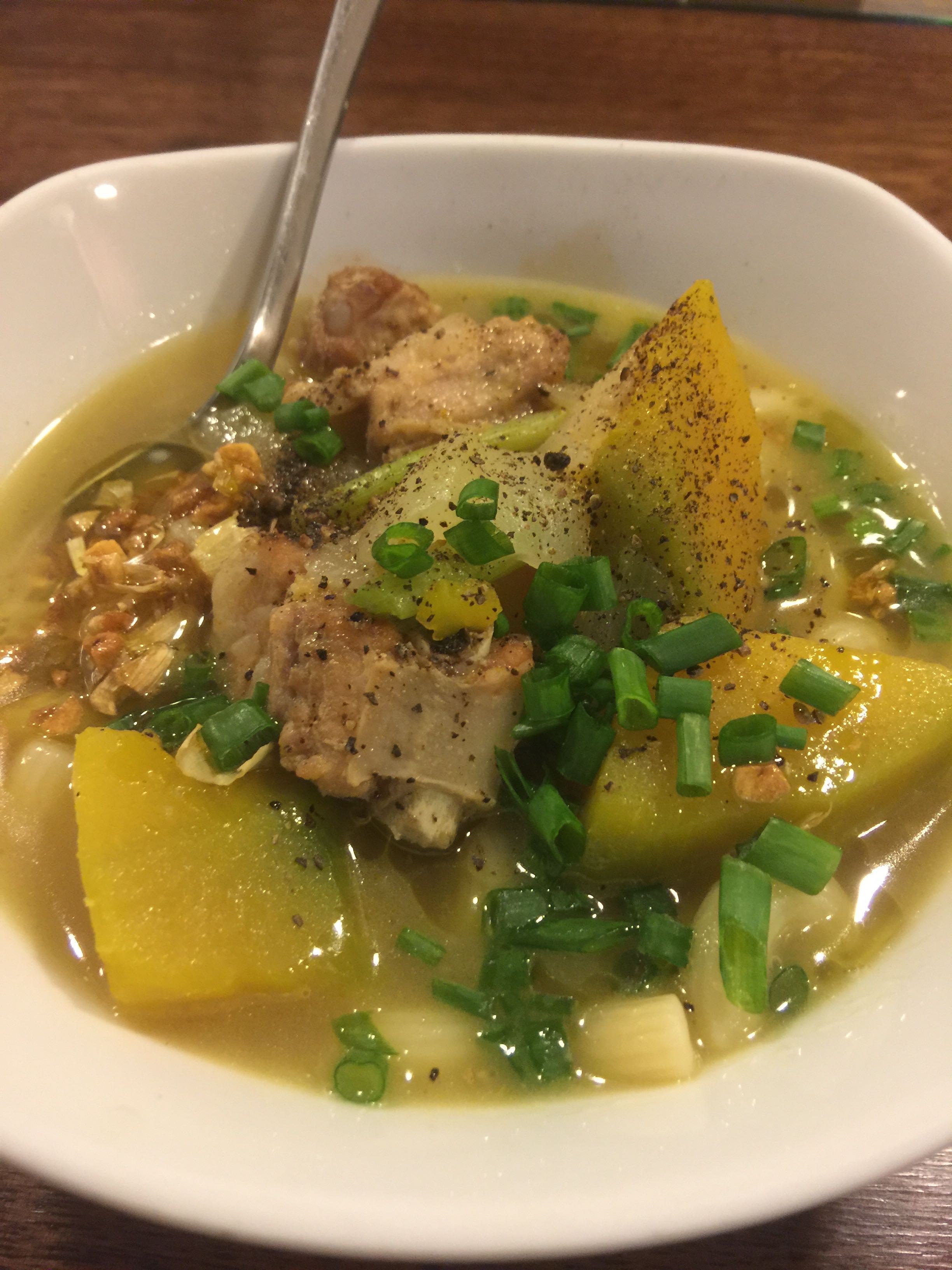 He is still finalizing the menu, but the meal will likely start with
bun beo
(a kind of savory steamed rice cake) served four ways, to show off different regional styles. That will be followed by a sequence of small plates grouped by region — including shrimp-stuffed squash blossoms from Saigon in the south, braised pumpkin with pork ribs from Hanoi in the north, and tamarind crab claws from Da Nang in central Vietnam. Check out the entire tentative menu[pdf-1]
Deetz's eventual East Bay restaurant (whose location has yet to be determined) will follow a similar approach, introducing dishes that are little-known to most American diners, either because they're regional specialties or because they feature bold flavors that Vietnamese restaurateurs in the United States fear may be too off-putting for American customers — Vietnamese cassoulet, unusual braised meats such as deer and frog, sauces made with pork liver, and extra-pungent central Vietnamese-style fish sauces, for instance. 
"There's a lot of playful food in Vietnam that's not really carried over to the US," Deetz said.
Of course, the chef has been out of the country for a long time, and a lot has changed in the local Vietnamese food scene. Deetz said he was aware of new regional specialists such as
Da Nang Quan
and
Bun Mam Soc Trang
(two of my favorites), but he didn't know of any Vietnamese "dinner houses" similar to the one he intends to open.
As with many Western chefs who immerse themselves in a foreign, non-European cuisine, Deetz talks a lot about how he wants to elevate Vietnamese cooking, though not in the typical, fusion-y kind of way. Instead, he told me that the biggest challenge of cooking in Vietnam is that he's limited by ingredients — the fact that he can only buy two kinds of tomatoes, two kinds of onions, three kinds of lettuce, and one kind of potato.
"It's like cooking with different shades of gray," he said.
But what if you could use the entire arsenal of traditional Vietnamese cooking techniques, but also had access to all of the high-quality meat and produce that the Bay Area has to offer? That, Deetz said, is what he hopes customers will discover when they come to his pop-up — and, eventually, to the restaurant that will mark what he hopes will be a grand return to the East Bay food scene. 
Update 7/23:
Here's the
link to buy tickets
to the popup. Alternatively, you can contact Deetz at
[email protected]
.