Stories you shouldn't miss:
1. The owners of the Golden State Warriors have put their plans to build a new arena in San Francisco on hold, as the cost of the project continues to soar and opposition to it intensifies, the Chron reports. Opponents of the project appear to have gathered enough signatures for a June ballot measure that would require the Warriors to hold a separate election in San Francisco to get approval for their plans. And the Warriors are now seeking a lease extension at Oracle Arena in Oakland as their proposal for San Francisco continues to face roadblocks.
[jump]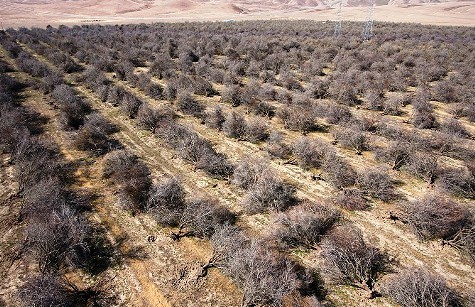 2. California's record-breaking drought has forced the State Water Project
to cut off all water supplies
this year to communities throughout the state, including several in the East Bay, the
Mercury News
$ reports. Livermore, Pleasanton, and Dublin receive 80 percent of their water each year from the State Water Project. The extreme lack of water also likely will decimate agriculture in the arid San Joaquin Valley.
3. State Senate leader Darrell Steinberg is working on legislation that would fast-track wastewater reuse and water conservation efforts and redirect funds earmarked for climate change projects in order to expedite help to the worst-hit communities in California, the SacBee$ reports.
4. Despite the recent tragic death of thirteen-year-old Jahi McMath, Children's Hospital Oakland has a sterling record in tonsil surgery cases, the CoCo Times$ reports, citing an analysis of state data. Children's Hospital's bleed rates after tonsil surgery were lower than the state average — and lower than Stanford's Lucile Packard Children's Hospital.
5. Governor Jerry Brown's austerity budget plan is angering advocates for the 9 million Californians living in poverty, who contend that the state should do more to address income inequality rather than stashing away billions of dollars in a rainy-day budget fund, the LA Times$ reports.
6. And the new toll lanes on Interstate 880 near Highway 237 have become overrun with solo motorists who are willing to pay a fee to drive in the fast-lane — so much so that the former carpool lanes are now choked with vehicles, the Mercury News$ reports.