Stories you shouldn't miss: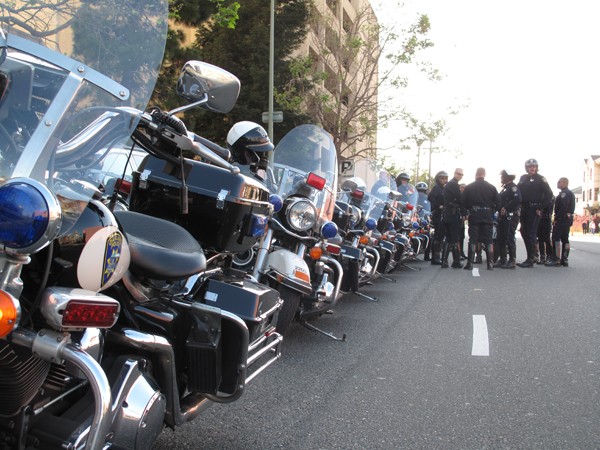 1. The number of complaints filed against Oakland police officers
plummeted by nearly one-third last year
, dropping from 1,523 in 2013 to 1,040 in 2014 the
Chron$
reports, citing new data reported to the federal judge overseeing OPD. The number of use-of-force cases also declined by nearly 30 percent — from 822 in 2013 to 582 in 2014. Civil rights attorney Jim Chanin, who keeps close tabs on the department, credited the declines to the use of body cameras by Oakland cops that record interactions with the public.
2. The Sierra snowpack
has reached an unprecedented low of just 8 percent of normal
for this time of year as the drought intensifies, the
Chron
reports. The 2014-15 winter is now the driest on record; the latest measurements broke the previous record set during the drought in 1977.
[jump]
3. Governor Jerry Brown and other top California public officials
regularly use their private email accounts to conduct public business
, the AP reports (via the
SacBee
$). The use of private email accounts for public business has come under increasing scrutiny since it was revealed that Democratic presidential candidate Hillary Rodham Clinton regularly used her private email account when she was US Secretary of State.
4. Doctors with serious illnesses in California are adding their support to the growing
right-to-die movement
in the state, the
Chron
reports.
5. And the San Francisco Police Department
has been rocked by yet another scandal
— this time involving potential fraud within its crime lab, the
Chron
$ reports.