The Attorney Generals of Nebraska and Oklahoma are going to lose their hypocritical and ill-advised lawsuit to shut down Colorado marijuana legalization.
And when the U. Supreme Court declines to accept the case — or officially dismisses it — it's going to blow back in prohibitionists' faces and quicken marijuana law reform efforts nationally and internationally.
That much is apparent after reading the Colorado Attorney General's Office's official
response
today to the legal challenge from their neighbors. It's clear Oklahoma and Nebraska are grasping at thin air in their lawsuit, and the Colorado AG cuts their arms off.
[jump]
Nebraska and Oklahoma made news in December by asking the US Supreme Court to shut down the taxation and regulation of marijuana in Colorado, because marijuana had leaked into the states from elsewhere leading to "increased and significant costs associated with . . . the increased influx of Colorado-sourced marijuana in their counties."
In Colorado's "
Brief in Opposition to Motion for Leave to File Complaint
", the state's lawyers eviscerate Nebraska and Oklahoma's case by focusing on two major issues: jurisdiction; and standing.
Jurisdiction

The first is jurisdiction. Nebraska and Oklahoma have essentially walked into Domino's Pizza and asked to complain directly to the CEO of Domino's in person. They asked the US Supreme Court for "original jurisdiction" in the case, which turns the legal system upside down.
Cases normally percolate up to the Supreme Court, who acts as a review of appellate courts. SCOTUS rarely acts as a "tribunal of first resort". The circumstances have be "exceptional" and relate to "when one State acts directly to violate a second State's sovereign rights" and the issue cannot be worked out in a lower court.
None of that is the case here.
"Colorado has not invaded any sovereign right of the Plaintiff States", the Colorado AG notes. If anything, "it is Colorado's sovereignty that is at stake here".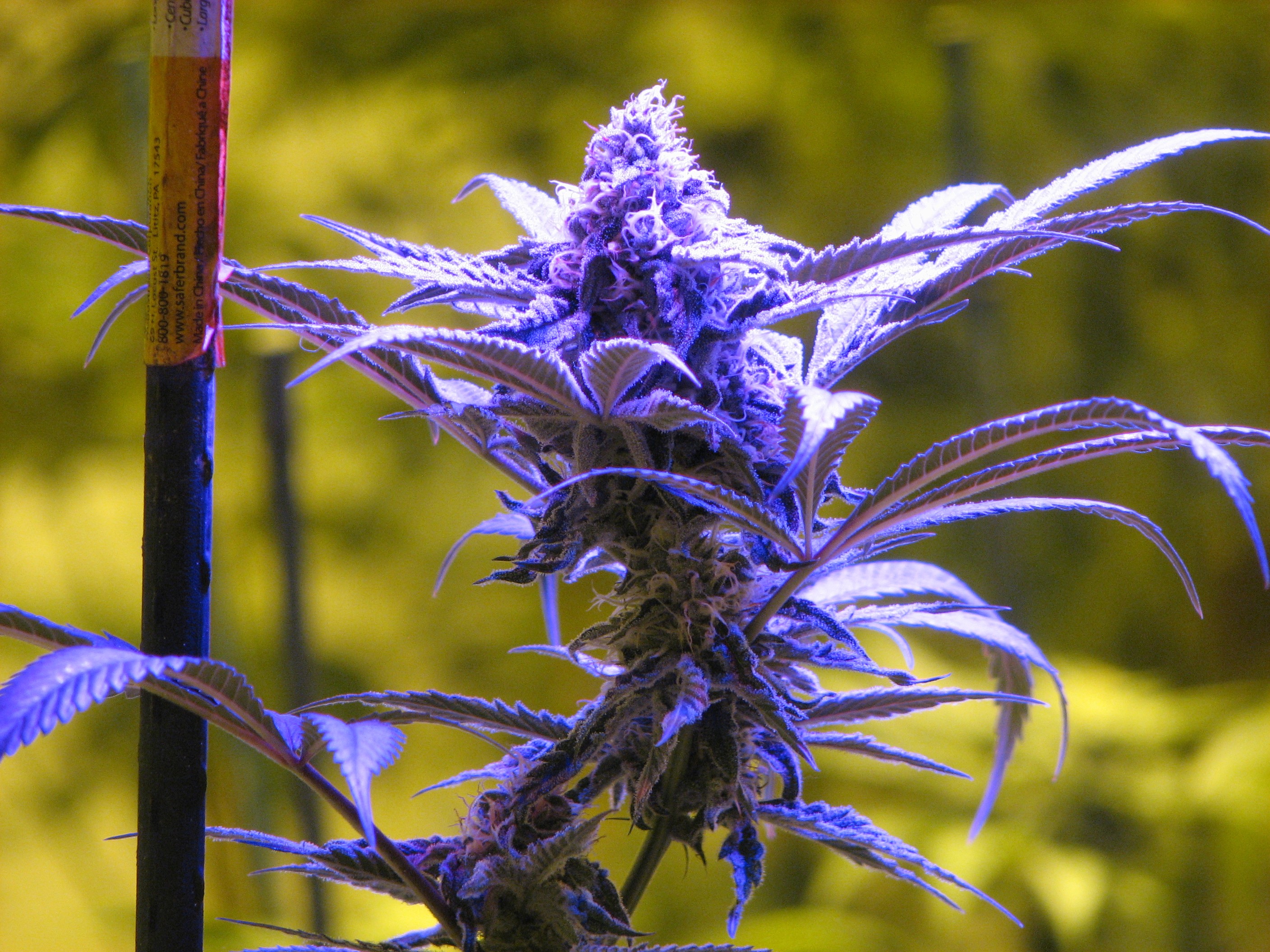 Mind the Gap

The Plaintiffs argue Colorado invaded their rights when legal pot "created a dangerous gap in the federal drug control system." Yet Nebraska and Oklahoma aren't suing the 23 medical marijuana states. And these states didn't create "gaps" in federal drug control system, either. The federal Controlled Substances Act — which makes pot federally illegal — still blankets all 50 states.
If there is any "gap" in federal drug control, Colorado argues, Nebraska and Oklahoma can take it up with the feds. The Obama Administration has repeatedly practiced non-enforcement of the Controlled Substances Act with regard to state-legal cannabis. In December, Congress itself forbade federal interference with state medical-legalization laws—including those that authorize commercial production and sale.
"Congress, in other words, is not only aware of the so-called 'gaps' in the CSA; it is facilitating them. … At bottom, then, the Plaintiff States' quarrel is not with Colorado but with the federal government's 'relaxed view of [federal] enforcement obligations under the CSA'."
That's real talk. If Nebraska and Oklahoma don't like how the federal war on marijuana is going, they can sue the feds.
"Whatever the outcome of that suit, the Plaintiff States' quarrel with federal enforcement policy is not an interstate dispute appropriate for the Court's original jurisdiction. A State does not invade the sovereign rights of another State by making a policy decision that parts ways with its neighbors," Colorado argues.
Issues of original jurisdiction have to be exceptional — and they usually involve one state taxing another, or taking another's water or land, or heavily polluting another state. Not an alleged uptick in seized bags of grass.
"The paradigmatic original jurisdiction case is one 'sounding in sovereignty and property, such as those between states in controversies concerning boundaries, and the manner of use of the waters of interstate lakes and rivers,'" defense argues.
"Here, Colorado does not intend, nor has it attempted, to reach across the border to invade the Plaintiff States' sovereign rights. Colorado's marijuana laws stop at the state border," defense argues.
Further burying the "original jurisdiction" cause, Colorado explains how this is an issue best left to percolate up through the courts, which indeed it has already begun to do in two other separate cases.
Colorado also calls out Oklahoma and Nebraska — two red states deeply obsessed with states' rights and federalism — for trying to radically decrease state's rights and expand the reach of original jurisdiction for the federal government's highest court.
"States regularly diverge on policy issues—indeed, diversity in public policy is the very definition of federalism. If conflicting state policy were grounds for an original jurisdiction proceeding, the Court could be called upon to entertain interstate lawsuits challenging all manner of state laws as being inconsistent with federal statutes, including, for example, differing state approaches to the regulation of pollutants and differing state approaches to the regulation of firearms," Colorado argues.
More real talk. If Nebraska can suddenly sue Colorado for pot, can California sue Texas for climate change-driven drought and deaths from Texas guns?
"Because the lower courts are available to address the issues raised here—and are in fact doing so—the Court should not expand its original jurisdiction to include the Plaintiff States' novel claims," Colorado states. Indeed.
Standing
In Part II of Colorado's arguments, Colorado tears up Nebraska and Oklahoma's standing in the case. Simply put, you don't have standing if a court verdict can't possibly fix your complaint.
Nebraska and Oklahoma can't hope to legally make pot again a crime in Colorado, so they want to shut down any state-level regulation of its production or sale. But shutting down Colorado's weed regulations won't make weed suddenly vanish from Nebraska and Oklahoma's streets, it would make the problem worse.
"The Plaintiff States, in other words, are requesting this Court to allow Colorado to legitimize in-state demand for an 'extraordinarily popular substance,' while limiting the State's ability to regulate and monitor its supply. This is a recipe for more cross-border trafficking, not less," defense argues.
"A decision in the Plaintiff States' favor will hinder Colorado's ability to channel demand for recreational marijuana into a regulated and monitored market. This is more likely to aggravate, rather than subdue, the cross-border trafficking on which the Plaintiff States' allegations of injury rest."
The Plaintiffs also lack standing because "the injuries are caused by third parties who choose to violate federal and state law." The state of Colorado isn't smuggling marijuana, rather Colorado just
arrested 32 people
for doing that. Again, sue the federal government for failing to stop all drug trafficking under the Controlled Substances Act.
Preemption
Thirdly, the Plaintiffs argue the Controlled Substances Act preempts Colorado regulations under the Supremacy Clause. But that's not how the Supremacy Clause works. Nebraska can't force the federal government go after pot in Colorado. And Colorado adroitly points out even the Plaintiffs don't believe their interpretation.
The Plaintiffs themselves argued in a separate case before the SCOTUS this term that "stand-alone preemption claims subject the States to
unwarranted lawsuits
on account of a misguided interpretation of the Supremacy Clause." Ha!
Lastly, Colorado argues that Nebraska and Oklahoma's motion should be dismissed because it does not name the U.S. as a party in the case.
"The U.S. is an indispensable party. The Complaint and Brief in Support raise questions of federal enforcement policy that are 'distinctively federal interests, best presented by the United States itself'."
Nebraska can't legally force Uncle Sam to fight Colorado without at least bringing Uncle Sam in to the case. And as it's been clear, Uncle Sam and the rest of America don't want to fight Colorado. At least 52 percent of Americans support legalization.
When the Supreme Court dismisses this ill-argued lawsuit, the headlines are going to read 'Supreme Court Sides With Colorado on Legalization'.
And the dominos will fall even faster.