Stories you shouldn't miss:
1. Brick buildings — even ones that had been retrofitted —
fared poorly in the Napa earthquake
as many unreinforced masonry structures suffered significant damage in the 6.0 shaker, the
LA Times
$ reports. One thirteen-year-old was critically injured in the quake
by a collapsing chimney
. The quake emanated from
a little-known fault
about 6.7 miles beneath the surface and was felt as far away as Fresno, the
Chron
reports.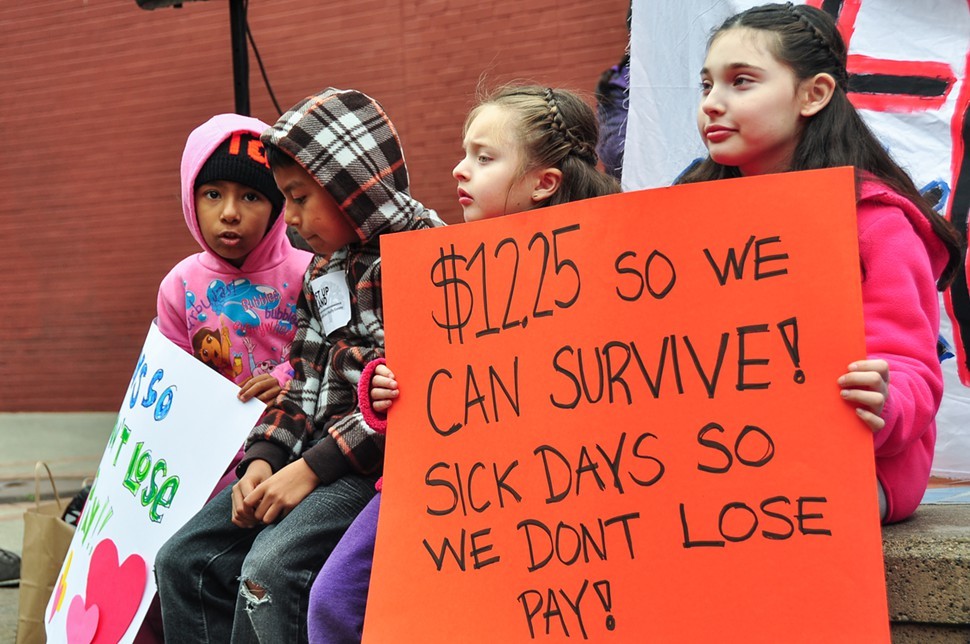 [jump] 2. A whopping
75 percent of Oakland residents
say they support a measure on the November ballot that would raise the minimum wage in the city to $12.25 an hour next year for all workers, the
Trib
$ reports. The measure only needs a majority of votes to pass.
3. The City of Oakland on Friday unveiled detailed plans for the proposed Coliseum City project including plans for
new facilities for the Oakland Raiders and A's and the Golden State Warriors
, the
Trib$
reports. However, funding for the privately financed project remains uncertain.
4. About 49 percent of police officers in Oakland
are white even though whites make up only 26 percent
of the city's general population, the Bay Area News Group$ reports. The lack of diversity in police departments is a widespread issue in the Bay Area.
5. Governor Jerry Brown's administration reversed course and
ordered all insurance companies to offer coverage for abortion procedures
, the
Mercury News
$ reports. The administration had previously said that Catholic universities could deny such coverage on religious grounds.
6. And the governor signed a bill that allows restaurants and cafes t
o legally serve customers with dogs
in outdoor dining spaces, the
Chron
reports. Many eateries had ignored the little-known state ban on dogs.