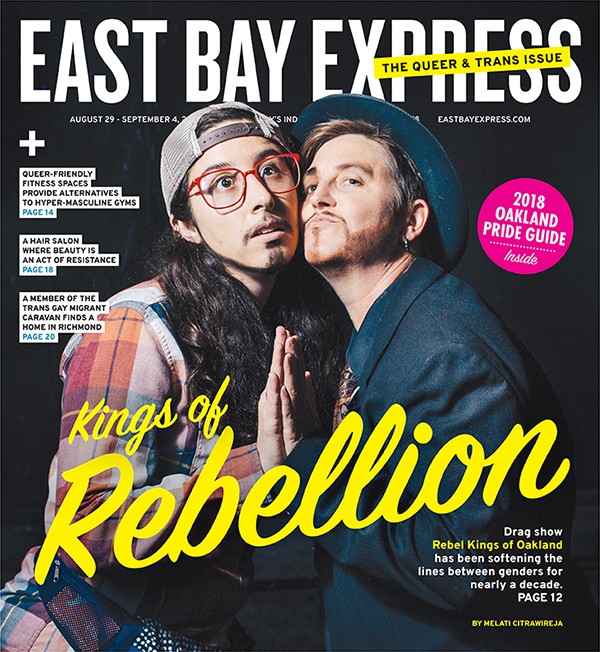 "Creating a New Family," The Queer & Trans Issue, 8/29
Proud of You
Dear Esther, I'm so proud for you and your family's decision to act with love in direct defiance to current government policy.
Jeff Friedman
"A New Place to Ride," Arts Feature, 8/29
Great Job
What a positive addition to the community … and all because two residents decided it could be done! Fabulous work.
Susan Buckland
"Paris Comes to San Francisco," Eco Watch, 8/29
More Info
A full calendar of alternative, grassroots events is at PeoplesClimateCalendar.org. Groups may submit their events there to be listed. There is also a Housing page, if anyone would like to offer visiting activists a sofa or bed for a night or two.
Rand Wrobel
"After-School Supper Is the Latest Casualty of Oakland Unified Budget Cuts," News Blog, 8/31
Shameful
It's no accident that OUSD continues to mismanage its budget and allegedly makes the cuts to balance it. But, the continued mismanagement achieves the goal of destroying public schools that serve low-income and middle-class families that want better lives for their children. Shameful!
Mari Jones