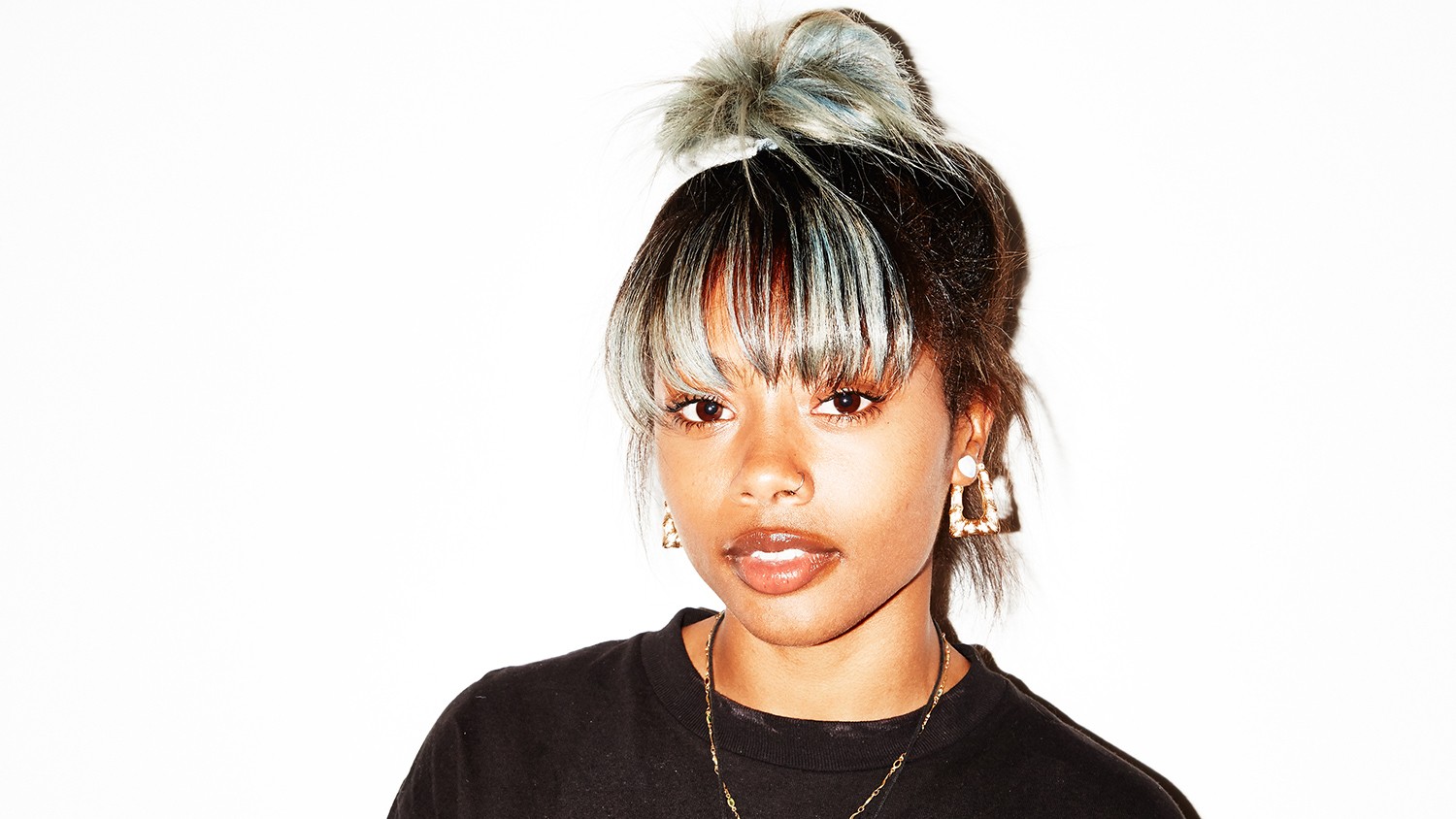 The latest Text Me Records compilation, Group Chat – A Back to School Mixtape, reads like an NBA Rising Stars rookie roster, that is, if you've kept your ear to Oakland's budding rap and indie music scene. Some names are more familiar than others — the precocious rapper Tia Nomore is one and Lil B collaborator Nanosaur is another — but beneath the Text Me banner, recognition for artists Wade08, Ricky Lake, and Bruh from Last Night could come sooner than later, starting with the mixtape release show at Eli's Mile High Club on Sept. 9.
Out on Labor Day, Group Chat is the product of label founder and Different Fur Studios owner Patrick Brown's largest songwriting boot camp to date. Organized back in June, the camp was a multi-opportunity endeavor: to gather all of the label's recent signees together into the San Francisco-based studio to meet the rest of the Text Me family and squeeze out some bangers. Tiare Claudette, otherwise known as Tia Nomore, was no stranger to working within these walls since linking with Brown last year at Eli's during a Text Me showcase, but prior to the weekend write-a-thon, her future with the label was still undecided.
"I wasn't even signed yet," Claudette said, though she officially inked a deal shortly after. "This was the day that I told myself if this goes, I think it's worth it to just do it. … Because it takes a lot for me to be all in about something unless it's just me."
Claudette recorded four songs that night, including the mixtape's second single, "Tokidoki Lenses." Produced by Brown and Oakland-based in-house producer Will Butler (who has a number of pop alter egos such as Social Work and George Montgomery Dallas Davis), Claudette sounds unfazed as her signature swagger sweeps over the juggling production. That same confidence permeating her raps is what has kept Claudette a consistent but close-to-the-vest competitor on the scene, but she seems to have found a home through Text Me.
The Group Chat mixtape is a peek into what and who, exactly, Text Me has been up to the past six months. About half of the songs were recorded at the writing camp in a free-for-all fashion, with artists popping in and out of any of the three-and-a-half studios and hopping onto songs with the producer's permission. Tia Nomore, Wade08, and Bruh from Last Night — all recruited by Oakland producer Drew Arnett, aka Drew Banga — did the most recordings, establishing their place on the Text Me roster.
"I told Pat that these are the people that are making music right now at the rate he wants to make music," said Arnett. With the buzz about the regional sound getting louder, this Text Me model has been a de facto bridge between Different Fur's storied studio heritage and eclectic, thizz-inspired dance floor jams.
Drew Banga and Wade08 put together their own duo mixtape Bangin' Since '08 in 2017 and the two collaborated again earlier this year for the glistening Text Me single "Multi Color," with 1-O.A.K. and Amen'Auset. Still in his early 20s, Wade08, whose real name is DaJohn Wade, juggles his formal education in Southern California and music business one at Text Me.
"It's letting me know this is what it feels like to be part of a label. This is a perfect time to be an artist but also be a student, soak up game, and just peep how everything works," he said. "I've been really trying to make sure the dynamics behind the music aspect, when it comes to splits, royalties, marketing, even just merch, that I can actually see myself doing this."
Whereas artists such as Wade and Claudette are just getting molded to the business end, Brown and his team of label manager Tiffany Wilson and in-house audio engineer Jorge Hernandez connect the dots to extend the reach of their more seasoned artists.  
"[Text Me] puts the gas in the tank," said Arnett, who now regularly flies out to writing sessions in Los Angeles. "I was doing it on my own but I didn't have the co-sign or didn't know the right people, the right things, or knew how to go about it. With Text Me, they opened up that door for that collaborative bridge by putting me in a room with other people and other artists."
Since its launch last year, Text Me has made a big enough splash on the streaming airwaves to be considered as the Bay Area's next potential pop hit factory. And while the flurry of monthly releases and streaming numbers continue to support that idea — Spotify playlist placements have bolstered Text Me's number of plays, from almost 3 million last year and close to 6 million this year, with another quarter to go — Brown emphasized Text Me is meant to be a publishing group first, a label and distributor second.
"The focus is on songwriters," he explained. But obviously songwriters such as Arnett and Mikos Da Gawd are also producers, artists, and session musicians. Part of the idea was to create a team of people who can draw from each other, while also eliminating the starving artist cliché by creating opportunities outside of the traditional label system, such as creating and offering royalty-free music to YouTube's Creator Studio. "The goal is for people to go, 'I need to make a record, I'm going to hit up Drew or Mikos or Will,' or whoever," Brown said. "The label is sort of our easy way of getting stuff out and being visible."
Creating a label seemed to be the surefire response to the lack of a local industry infrastructure and the shared hunger for knowledge on the business end. Acknowledging that it is normal for musicians to be "paranoid about everything but nobody knows anything," Brown's remix on industry standards — publishing over distribution, a fan club subscription, a loosely structured contract model — seem to work for the moment, but there's no telling the direction the industry shifts. Between tending to a grassroots label and educating and fostering artists, Brown prioritizes people over profit with Text Me Records as best as he can.
"There's no regular standard way of doing things and there's no standard formula, so it's cool to just get pieces of everything, kind of self-learning how to do it," said Claudette, who's just picking up on the industry nuances while under Brown's wing. "It's fun to have friends that remind you of those things — on a business tip, have fun but you know, get paid for that, too."
Friday, Sept. 7, 8 p.m., $5-$10, 3629 Martin Luther King Jr. Way, Oakland, ElisMileHigh.com