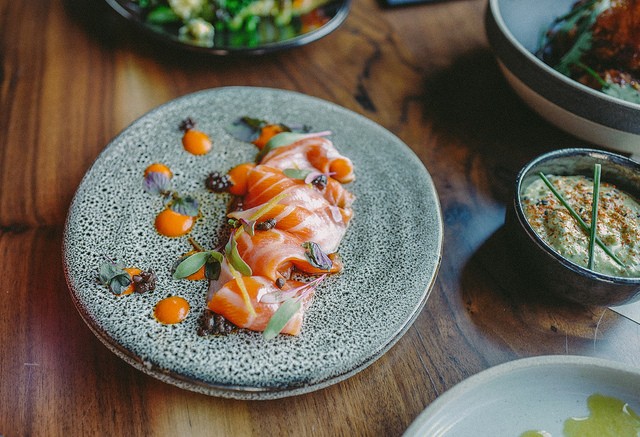 When I get chef Jerrod Doss on the phone, he wants to make one thing really clear: His new Oakland restaurant Shinmai may be an izakaya-style restaurant, but it's only Japanese in concept.


"I wouldn't want to say we're a Japanese restaurant, nor would I feel comfortable saying that," explained Doss, who has experience at fine-dining destinations such as Chez TJ, Aziza, and The French Laundry. "We are inspired by and driven by influences of Japanese culture and cuisine, and we want to highlight some of the traditions of an izakaya restaurant and put our spin on it — a Northern California or Oakland spin."


Doss officially opens Shinmai (1825-3 San Pablo Ave, Oakland) tonight. It's a spacious, 3,400-square-foot restaurant with 100 seats and high ambitions in a part of Uptown that recently saw the departures of similarly high-end restaurants Ozumo and Pican.


Doss is determined to beat the odds.


"I'm a really stubborn artist type by nature. I'll do whatever it takes to make sure we're a little different or have that edge," he said.


With his fine-dining background, Doss says diners can expect Michelin-level execution and plating. At the same time, "the last thing I want is for this restaurant to feel stuffy or pompous," he says.


Shinmai is owned by Yingji Huang, who also owns Montclair's Kakui, and Andy Liu, who will lead the ramen efforts at Shinmai. Huang, Liu, and Doss all live in Oakland.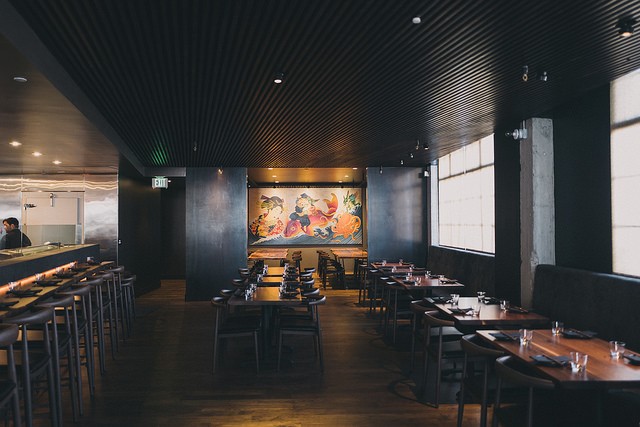 The opening menu is fairly short, with small, shareable izakaya plates costing $5-$15, and two ramen options at $15 apiece. There are recognizable Japanese dishes and ingredients, but nothing reads particularly traditional. Doss expects the menu to change often and reflect the seasons but always have a few core offerings. He predicts one of those to be the fried chicken ($13): boneless, skin-on thighs marinaded for 24 hours in soy sauce, worcestershire, sake, and apple cider vinegar; dredged in potato starch; fried; and served with lemon, herbs, a tartar sauce made with miso paste, and a barbecue sauce spiked with Korean hot sauce gochujang.


The worcestershire comes from Doss's upbringing in rural New Mexico, visiting his grandparents' farm and eating lots of corn, potato salad, and barbecue. Expect other hints from his past embedded in the food.


Or, as Doss summarizes: "small town roots, Oakland funk, and artistic integrity."
Shinmai opens at 5 p.m. Friday, July 21. 1825-3 San Pablo Avenue, Oakland, shinmaioakland.com.