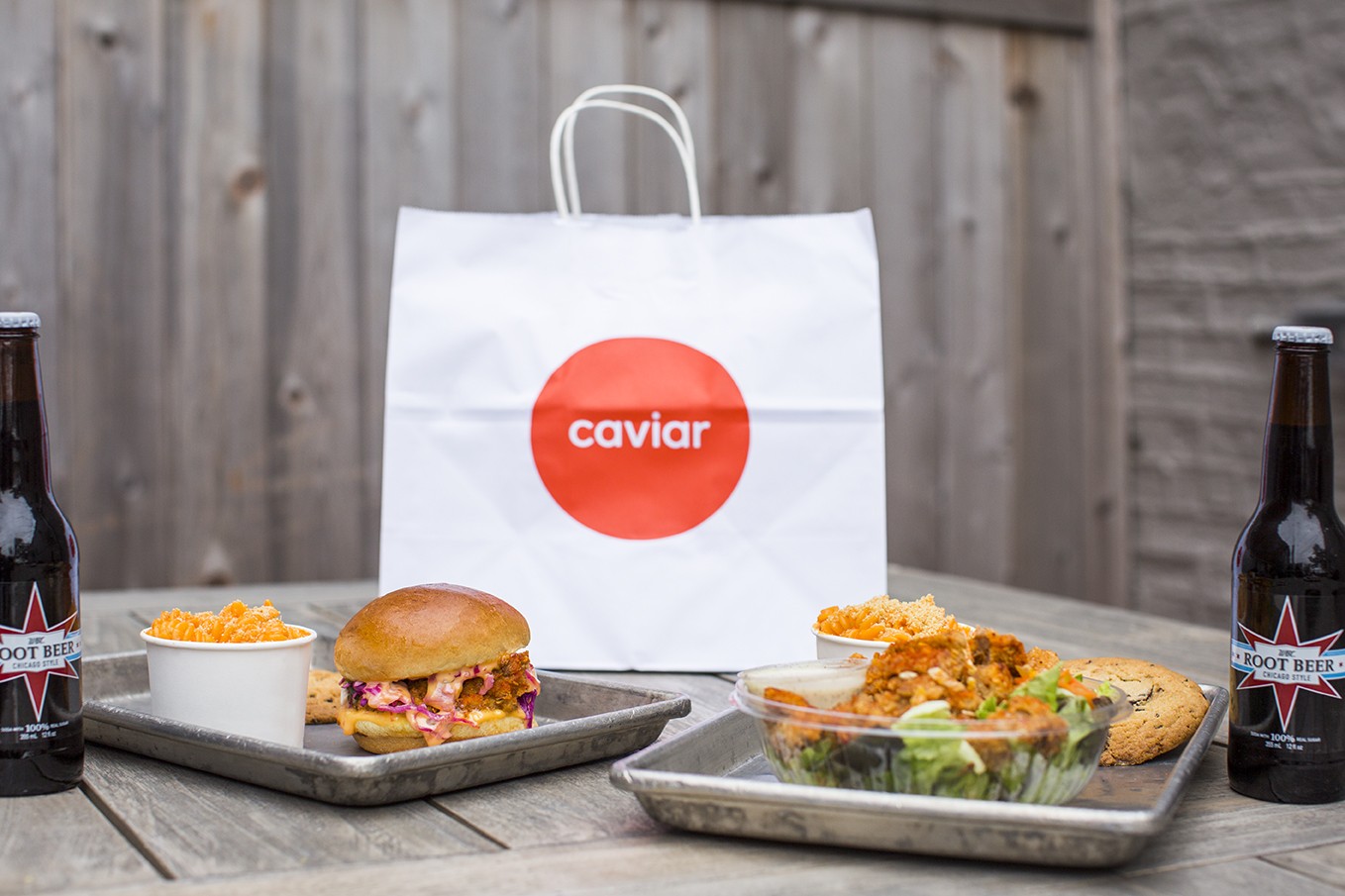 Caviar is picking up the pace on its delivery-only food pop-ups.


You might remember the company partnered with San Francisco's Souvla to hold its first pop-up for East Bay residents. Now, Caviar has lured 4505 Burgers & BBQ to participate in a long-term delivery pop-up as well as Honey Butter Fried Chicken, the popular Chicago restaurant, on a one-off in the East Bay.


First, the 4505 details: you can now order meals from the San Francisco favorite from 5-9 p.m. Thursday through Sunday until 4505 eventually launches its first East Bay brick-and-mortar. That location, at 3506 MacArthur Blvd. in the Laurel district, is expected to open in spring 2018.


Delivery options include 4505's famous "Best Damn Cheeseburger" — at a time when $15 burgers are gracing far too many restaurant menus, it's a steal at $9.95. There are also smoked meat plates, other sandwiches, and the "Frankaroni," a deep-fried block of mac 'n' cheese with a hot dog tucked inside.


Honey Butter Fried Chicken, meanwhile, is a chef-driven fast-casual restaurant known for its Midwestern spins on Southern fare and cult-like following. Executive chefs and owners Joshua Kulp and Christine Cikowski will both be at Oakland's Forage Kitchen (478 25th Street) frying up birds for their delivery pop-up Thursday, Nov. 9 through Sunday, Nov. 12. Choose between a basket of fried chicken strips with whipped honey butter or a fried chicken sandwich. Either way, you'll probably want to add a side of pimento mac 'n' cheese. See the menu and order here. You can also pick up at Forage if you are skeptical about how well a fried chicken sandwich travels.


This is Caviar's first time bringing a restaurant pop-up to the East Bay from another state, and it's definitely not going to be the last.