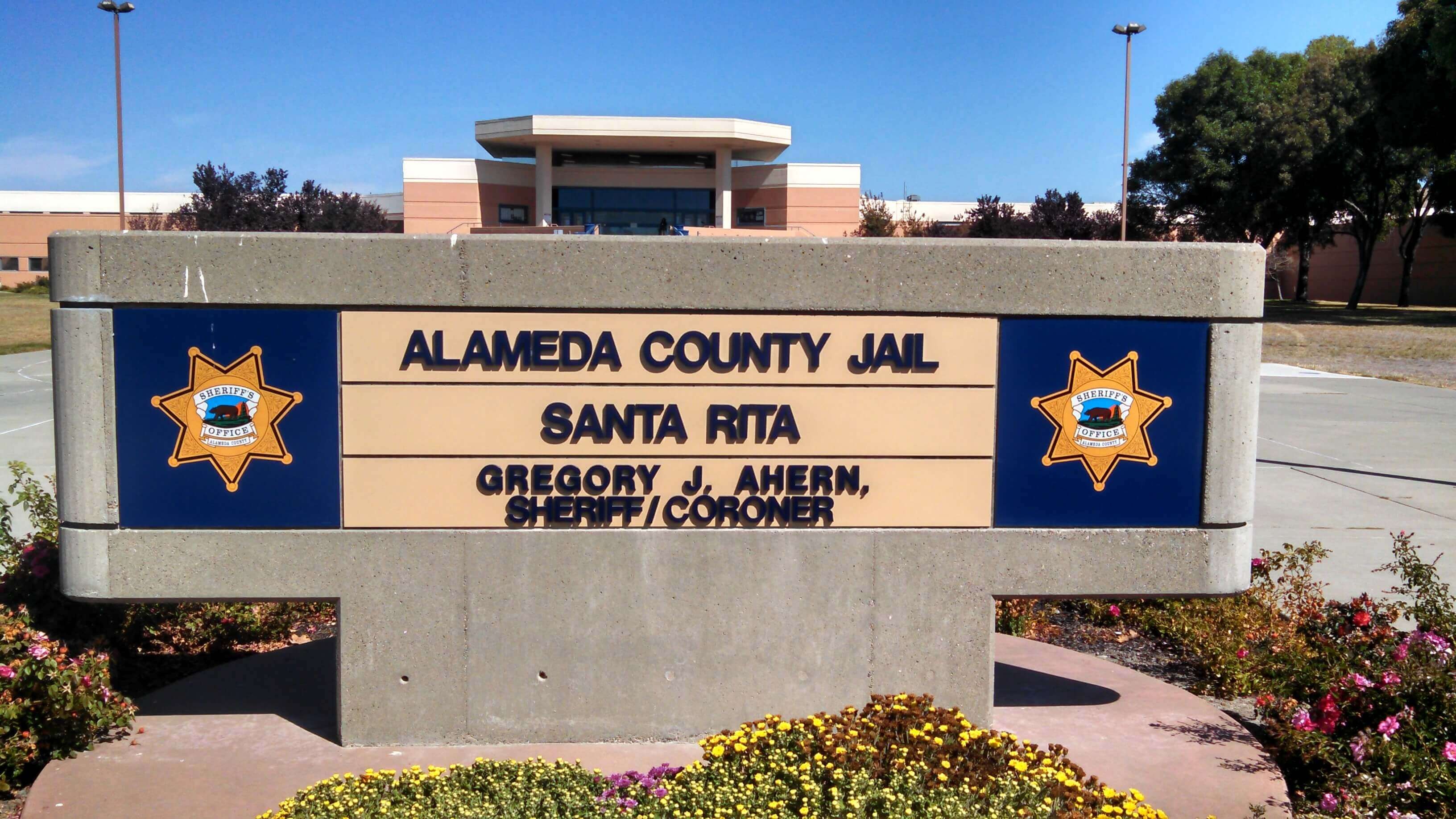 Stories you shouldn't miss for Sept. 1. 2017:
1. The Alameda County Sheriff's Office arrested
four of its deputies on charges of allowing inmates to spray urine and feces on other prisoners at Santa Rita Jail
, reports Angela Ruggiero of the
East Bay Times
$. The four deputies arrested were Sarah Krause, Justin Linn, Erik McDermott, and Stephen Sarcos. Sarcos resigned while the sheriff's office put the other three on administrative leave. Sheriff Greg Ahern said he was "deeply disturbed and saddened" by the deputies' actions.
2. The city of Alameda could pocket
$1.6 million a year from tax revenues generated by legal cannabis
, reports Peter Hegarty of the
East Bay Times
$, citing a new report commissioned by the city. The Alameda City Council is holding a workshop on Tuesday to discuss legalizing medical cannabis businesses on the Island.
3. Berkeley officials have asked
hills residents to not park their cars on city streets because of the extreme fire danger due to the current heat wave
, reports Michelle Robertson of the
San Francisco Chronicle
. In addition, state officials are urging California residents and businesses
to conserve energy because of concerns of widespread power outages
due to the record-breaking heat, reports Jenna Lyons of the
San Francisco Chronicle
. And Livermore, which may reach 116 degrees today, eclipsing an all-time heat record for any date,
canceled the 36th annual Harvest Wine Celebration
this weekend.
4. The FBI and U.S. Department of Homeland Security
considers radical left-wing antifascists, known as antifa, as a domestic terrorism group
, Politico reports. Law enforcement officials also say that President Trump has helped spur the rise of violent white supremacist and neo-Nazi groups that have generated a fierce backlash from antifa.
5. Republican House Speaker Paul Ryan
called on President Trump today to protect "Dreamers" under DACA
, CNN reports. Trump has threatened to crack down on young people who were born in the United States from immigrant parents, but Ryan said he believes Congress should deal with the issue.
6. The California Supreme Court ruled that
license plate data collected by local law enforcement agencies are public records
, reports Richard Winton of the
LA Times
$. The court's unanimous decision came in response to lawsuits filed by civil liberties groups who are concerned that police are targeting low-income people of color.
7. And as Houston and nearby cities begin to survey the horrific damage caused by Hurricane Harvey,
a new massive storm—Hurricane Irma—has already reached Category 3
status over the Atlantic Ocean, CNN reports. The rapidly intensifying hurricane could strike the southeastern United States in about a week.
$ = news stories that may require payment to read.