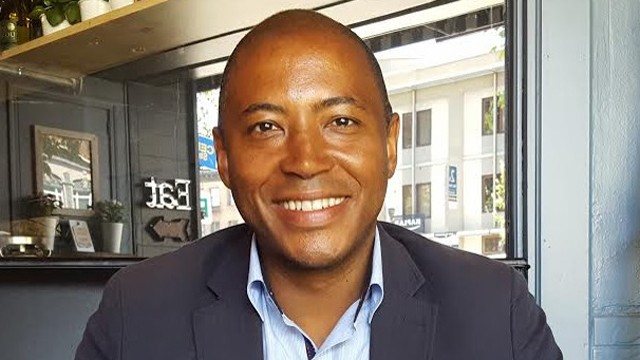 Less than a year after being sworn in as a Berkeley City Councilmember, Ben Bartlett announced Tuesday that he will run for state Assembly as a representative of the East Bay. He is the eighth candidate to join the crowded District 15 race.
As a councilmember, Bartlett stressed the issue of affordable housing, a platform that he's carrying over into his campaign for state Assembly. Bartlett was a leader in Berkeley's decision to create the nation's first public anti-displacement advocate. He also was an author of the city's "Step Up Housing" initiative, a plan to build 100 tiny homes for the homeless and other very low-income people.
If elected, Bartlett would have to leave his post as a Berkeley City Councilmember before his term is up — a prospect he said that he does not take lightly. But he added that it's a decision he needed to make for the chance to have "real impact."
"This is a moment and it only comes around so often," Bartlett said, in an interview.
He said that he's ready to bring his goals of addressing homelessness and displacement to the statewide level.
As a person of color and a Berkeley native, Bartlett added, the issues that he's fighting for with his campaign are deeply personal.
"When I say displacement, I mean people like my mother who are displaced," Bartlett said. "When I talk about homelessness, I myself was homeless as a kid. So when I see people going through the struggle, it really hits me."
In addition to his experience on Berkeley City Council, Bartlett works as an environmental lawyer and has sat on four Berkeley commissions, including the Police Review Commission and the Zero Waste Commission. He also cited his "lifetime of activism" influenced by his parents — his mother was a Black Panther and his father was an organizer in the East Bay.
But having served on the city council for less than a year, Bartlett falls behind other candidates in terms of his experience in political office. His opponents include Buffy Wicks, a former White House official, Jovanka Beckles, a two-term Richmond city councilmember, Dan Kalb, a two-term Oakland city councilmember, and Judy Appel, who's served on the Berkeley Unified School District for eight years.
Wicks' senior adviser, Addisu Demissie, said that he thinks his candidate's extensive political experience will give her an edge, but that this is ultimately a race that will be won by organizing on the ground.
"I have no doubt that this is going to be a race that's about grassroots activists and voters," Demissie said. "It's going to be a battle of ideas and approach."