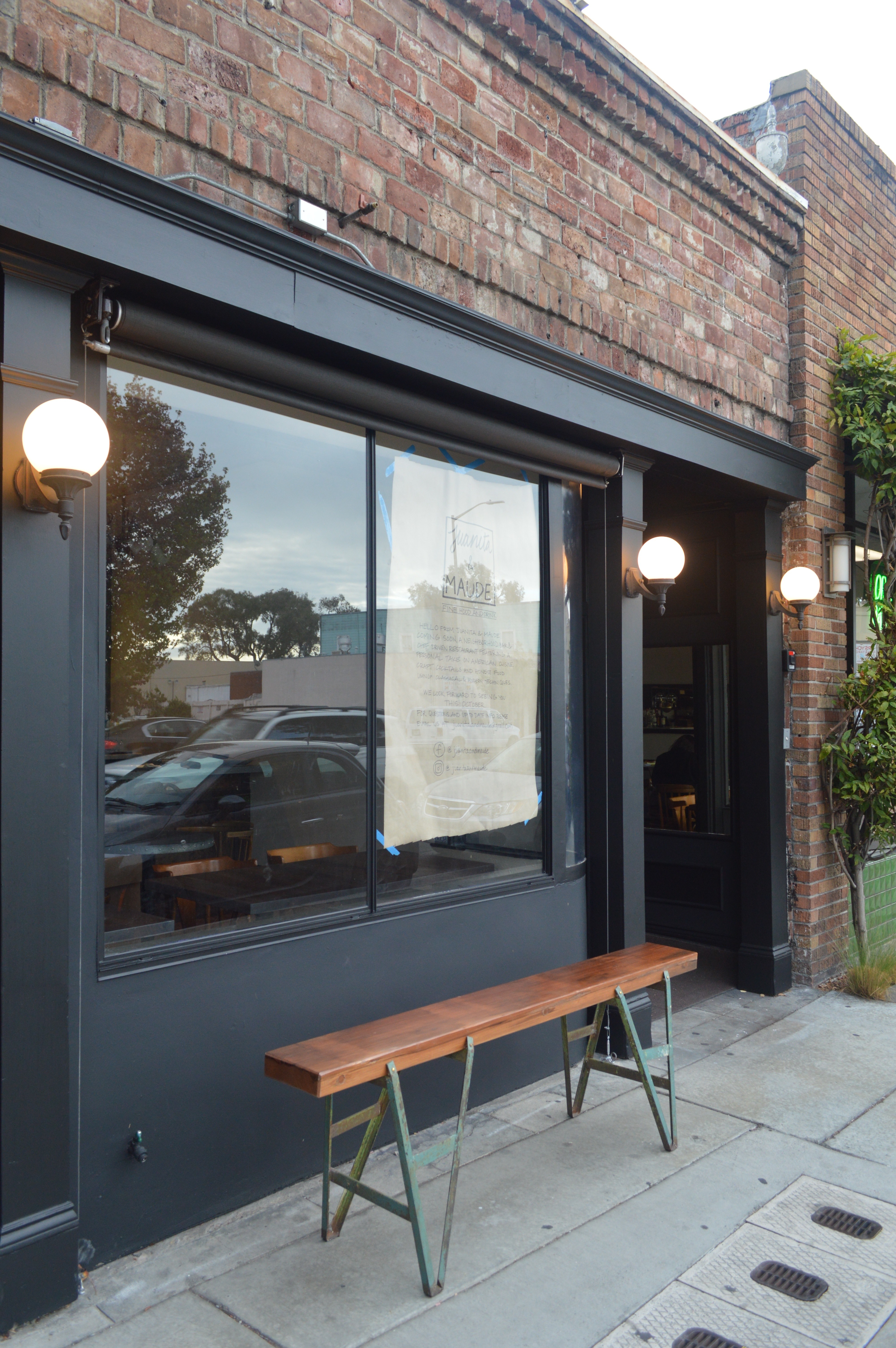 After nine years of executing handmade pastas and other Northern Italian fare at Berkeley's Corso, Scott Eastman is ready to do his own thing.
Eastman was one of the opening chefs with Corso and spent six years as its chef de cuisine. He left in April to work on his first restaurant with his wife, Ariane Owens, who also designed the space. The result is Juanita & Maude (825 San Pablo Ave.), which is scheduled to debut Oct. 17 in Albany.


At Juanita & Maude, Eastman will prepare New American dishes informed by his background in Italian cuisine. But he also plans to incorporate German influences and perhaps venture into other European regions.


"It's a little vague by design. … It's going to be American because it's really for our tastes. Authenticity — we didn't want to be held to that," he said. "We're hoping to take the neighborhood for a little ride."

For example, there will always be a stuffed pasta of sorts, but it might be Italian ravioli one week and Polish pierogi another. A commitment to whole animal butchery will also influence the menu, which will be divided into three sections: shareable small plates, lighter dishes, and more conventional mains. Expect to spend about $55 per person.


Owens said they were drawn to the space, which used to be occupied by Nizza La Bella, for its excellent enclosed kitchen and beautiful bar. Owens recruited local makers to craft tables and ceramics for the restaurant. Otherwise, there weren't any dramatic changes.


"We just want to bring it back to life," Owens said.


Eastman and Owens are joined by general manager Nicholas Danielson, who will also handle the craft cocktail program. His resume includes Corso, Eccolo, Fonda, and Rivoli.

Juanita & Maude will open Oct. 17 at 825 San Pablo Ave., Albany. Hours will be Tues.-Sat. 5-10 p.m. JuanitaAndMaude.com.