Climate-justice advocates were out in force yesterday at the state Capitol, protesting two bills that they argue would eliminate the Bay Area control over curbing pollution.
The California Senate Environmental Quality Committee bucked their demands, however, and voted in line with Gov. Jerry Brown's wishes, in favor of the contentious proposed laws.
In a rare appearance in front of a legislative committee, Brown — who has made the market-based cap-and-trade program's extension a centerpiece of his legacy — told legislators that Thursday's vote was "the most important vote of your life."
The first bill, Assembly Bill 398, would extend the state's cap-and-trade program through 2030. The other, AB 617, would increase monitoring of industrial emissions and impose stricter penalties on polluters.
The governor urged lawmakers to adopt both without delay — even though many have not fully vetted the bills.
[pullquote-1]The legislation has been divisive among environmental groups. Environmental-justice groups almost universally oppose the package. They point out that AB 398 guts several parts of AB 197, a climate bill adopted last year that requires the California Air Resources Board to prioritize direct-emissions reductions by industrial emitters such as refineries.
"If a bill like this passed in Oklahoma, I'd say, 'Let's pop the champagne cork,'" said Parin Shah of the Asian Pacific Environmental Network. "But not here in California."
But Democratic leaders in both houses have endorsed these new bills, in addition to representatives from numerous business groups, trade unions, and moderate environmental groups — including the Natural Resources Defense Council and Environmental Defense Fund.
A contentious provision of AB 398 — one demanded by the oil industry — would kill regional air-quality districts' authority to limit greenhouse-gas emissions at industrial facilities.
As the Express has previously reported
, the Bay Area Air Quality Management District
is working to create the nation's first-ever regional cap on oil refinery greenhouse-gas emissions
.
Bay Area refineries have been attempting to retool for higher-emitting feedstocks, most notably the Canadian tar sands. The regional air district emission caps are designed to block these oil feeds from coming to the Bay Area, but AB 398 would eliminate that local rule.
Although Brown signed AB 197 last year and his administration supported the emissions caps as recently as this spring, the governor strongly criticized the idea of requiring at-source GHG emissions reductions at yesterday's meeting. He also went out of his way to note that major industries' support his new approach.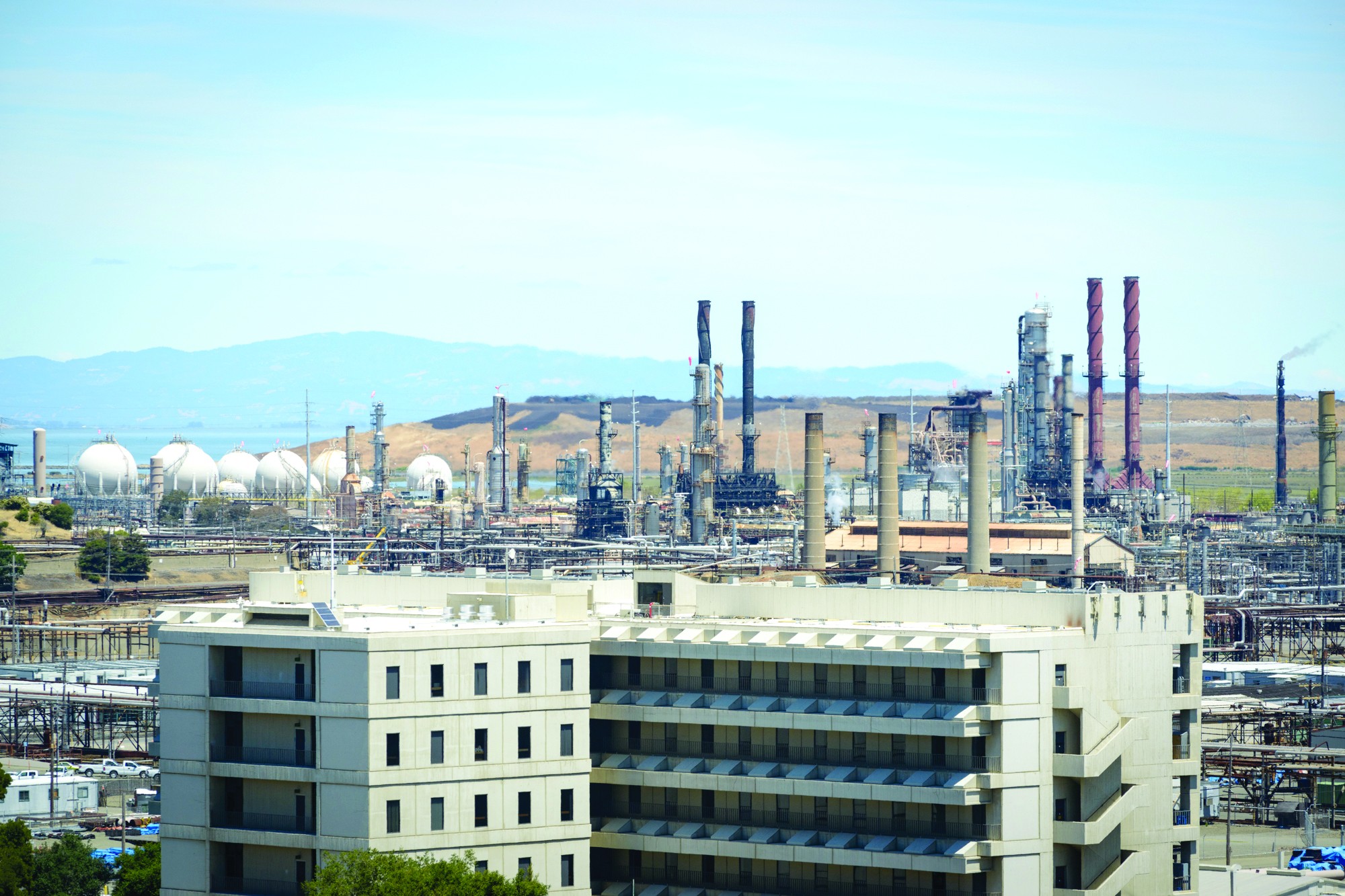 The governor described the cap-and-trade program — the concept for which originated under the Reagan administration during the 1980s — as a free-market-friendly alternative to "command-and-control regulation."
"If this bill does not pass, and if the cap-and-trade program is destroyed, not only do you lose billions in revenue for clean air, but we have a command-and-control program already authorized that hasn't been put into place yet, which would cost three to five times as much as cap-and-trade," he explained. Brown neglected to say where he came up with this estimate of the program's cost.
Cap-and-trade works by setting an annual limit, or "cap," on the state's greenhouse-gas emissions and forcing businesses to buy an allowance for every ton of heat-trapping gases emitted. The number of allowances available in any given year matches the cap, and both shrink year-by-year, slowly lowering emissions.
Many environmentalists, however, see cap-and-trade programs as cheap ways for major polluters to buy their way out of achieving actual emissions reductions. These same advocates crticized AB 398 because it also offers an enormous number of free pollution "allowances" to the state's largest stationary emitters of greenhouse gasses, particularly oil refineries and gas-fired power plants.
East Bay-based state Sen. Nancy Skinner voted in favor of both bills. She acknowledged her constituents' concerns about regional refineries' retooling for dirtier-burning crudes, such as the tar sands, and even held up a copy of a report just released by Communities for a Better Environment, entitled "State Gift to Big Oil Keeps Pollution Profitable Under 'Cap-and-Trade.'"
But Skinner also cast doubt on some of the report's conclusions, and argued against regional refinery emissions caps. Instead, she suggested that the state could take action at some later point to rein in tar sands or other heavy crude production.
One of the most significant parts of the CBE report notes that California's oil industry, despite the state's reputation as a global climate policy trailblazer, emits far more carbon per barrel of crude than any other US oil refining center. California refines the third-most oil of any state in the country, with more than 40 percent of its refining capacity located in the Bay Area.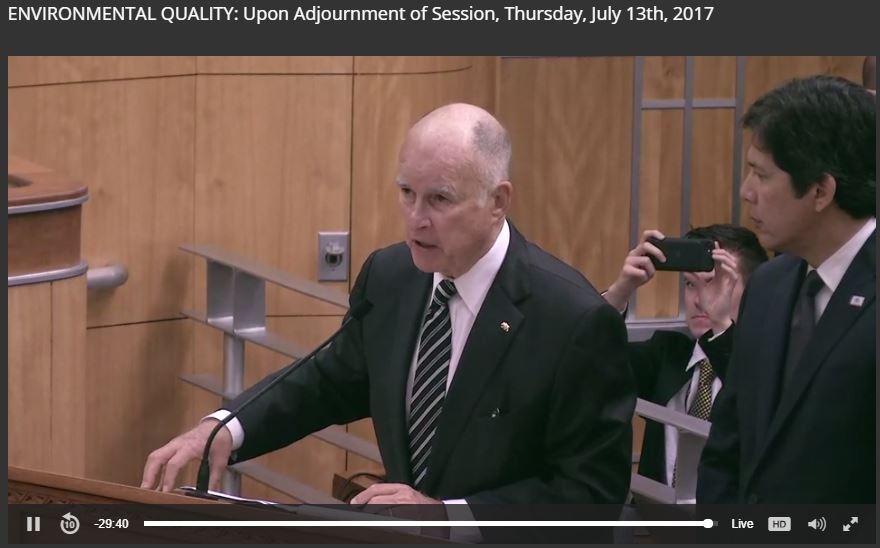 Both AB 398 and AB 617 could come to a vote as early as Monday. Opponents have vowed to continue fighting it.
Follow Will Parrish on Twitter @willparrishca.