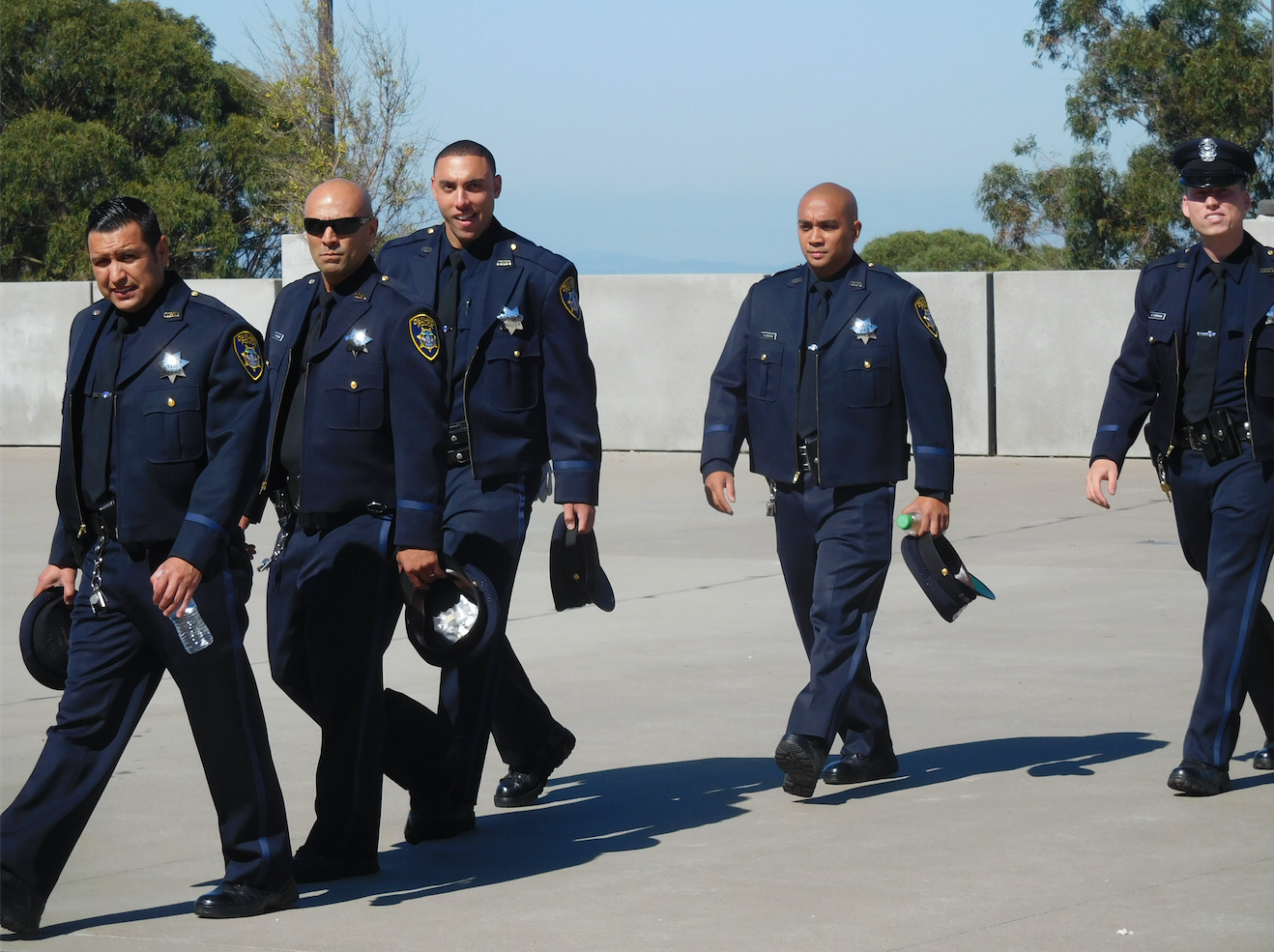 In a secret ceremony held in a church this morning, the Oakland Police Department promoted several dozen officers and awarded dozens more for bravery and service.
But a few of the officers honored were
the same ones who mishandled the department's internal Celeste Guap sex-crime investigation
.
Two dozen protesters picketed the ceremony at the church's entrance, accusing Mayor Libby Schaaf and the department of rewarding officers who should instead be punished.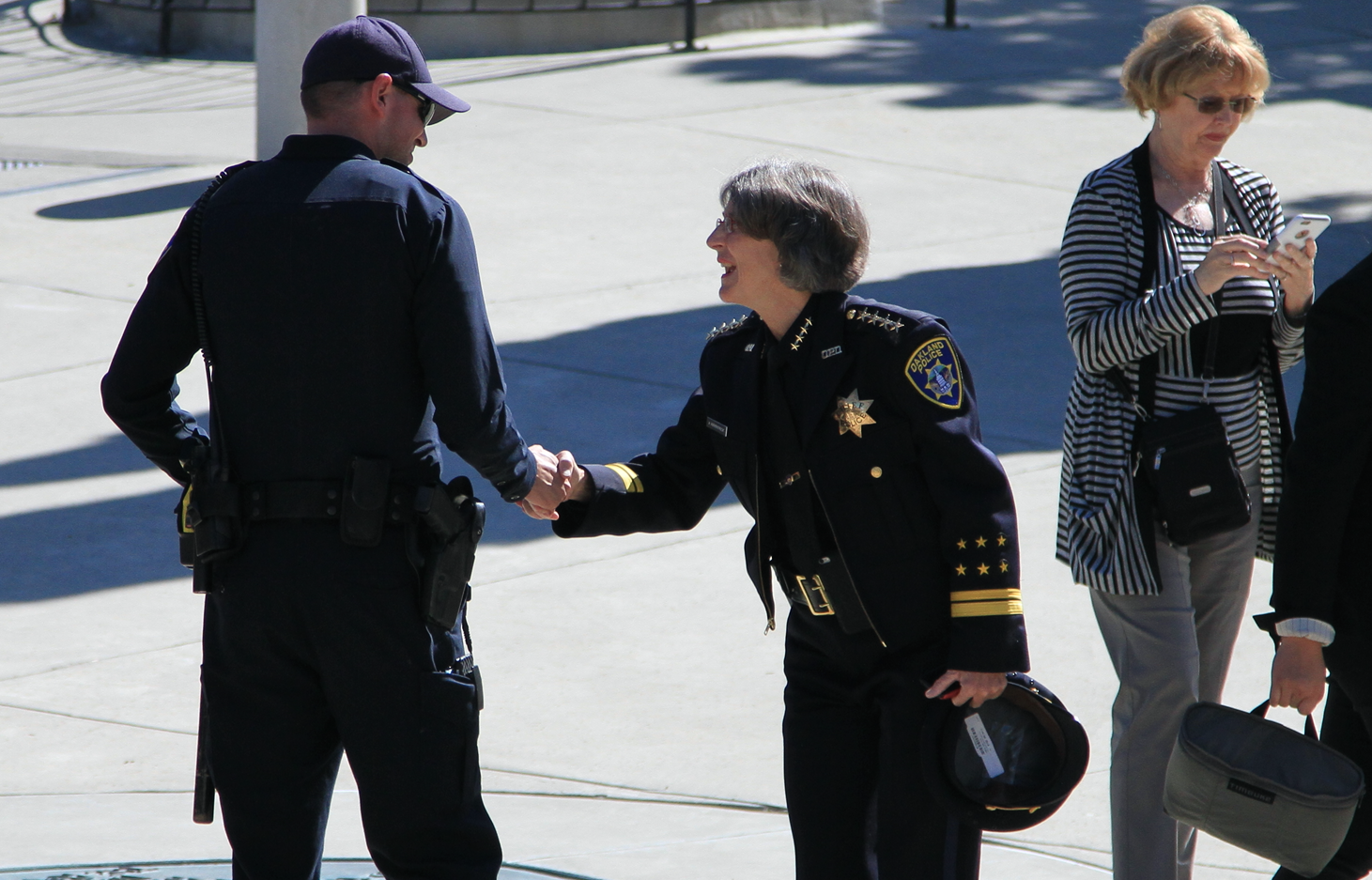 "They seem to be resisting change," said Gwen Hardy, a longtime Oakland resident who has been involved in efforts to reform the OPD since the 1980s. Hardy said the Coalition for Police Accountability, which spearheaded the creation of the city's new police commission, met with Police Chief Anne Kirkpatrick earlier this year. Kirkpatrick told the activists she wouldn't hesitate to discipline, and even fire, bad cops.
"But why promote them?" Hardy asked.
Media was barred from entering the ceremony and instead asked to stand fifty yards from auditorium's entrance.
Oakland police officer Johnna Watson told a group of print, television, and radio reporters that the event was held in private in order to "not have outside distractions," and that some people might have tried to disrupt it.
Reporters and media have been allowed to attend and photograph OPD's ceremonies and academy graduations in the past. Several longtime OPD personnel told the
Express
they couldn't remember the last time such an event was held in secret.
OPD also did not issue an advisory in advance of the ceremony, which was held at the Greek Orthodox Ascension Cathedral on Lincoln Avenue in the Oakland hills.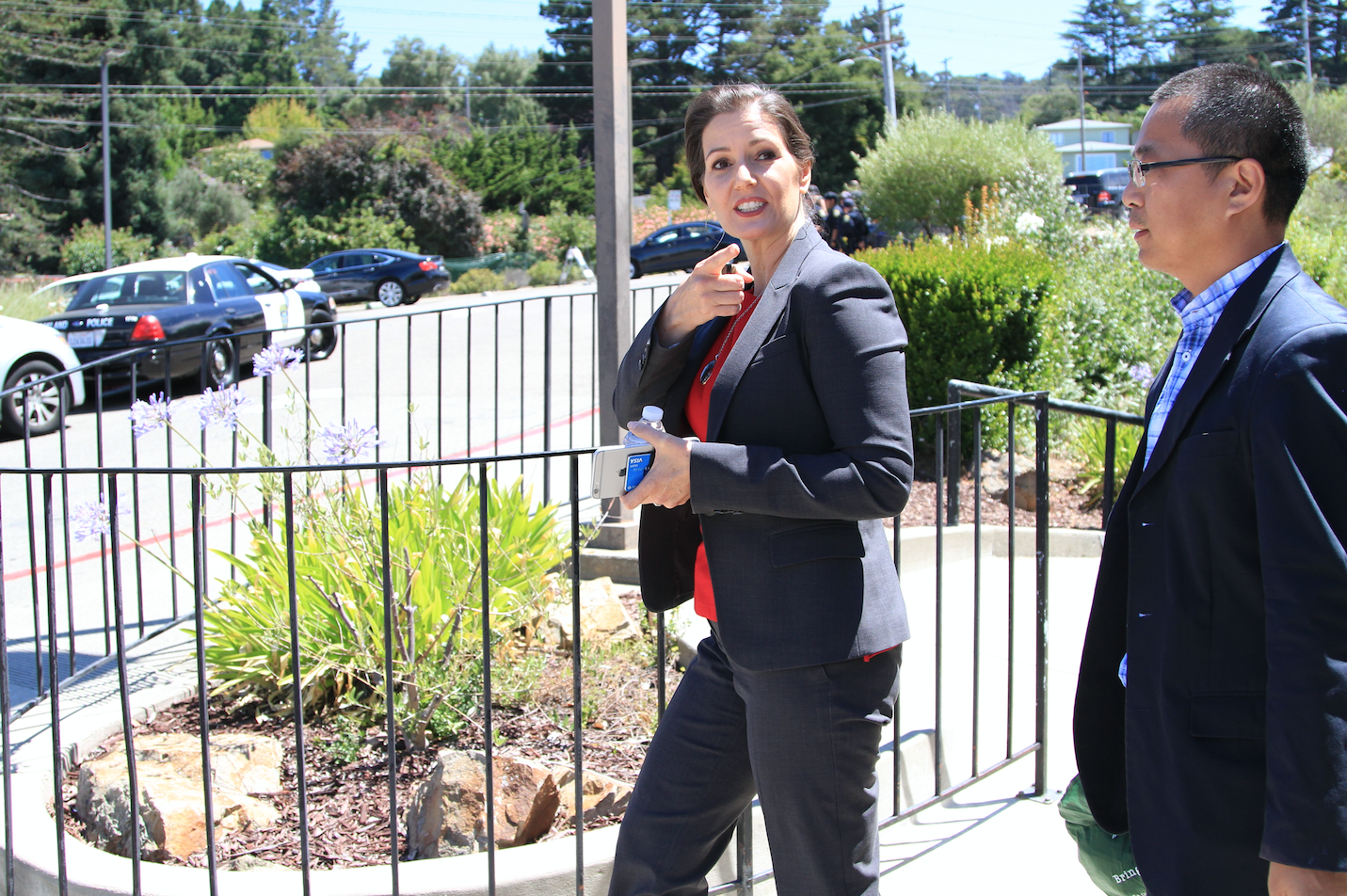 According to several sources who attended the ceremony, Schaaf told the department that she knows "what it feels like to be under scrutiny," and that she tried to lift the officers' spirits.
City Administrator Sabrina Landreth was honored for her time leading the department as its de facto police chief last year, this after three chiefs — Sean Whent, Ben Fairow, and Paul Figueroa —
resigned or were let go in less than two weeks
.
But the controversial promotions and awards were what drew protesters to today's event.
Roland Holmgren was honored for his recent promotion to the rank of captain. His wife and daughter pinned his badge to his uniform, according to those in attendance, and Holmgren received a loud ovation from his fellow officers.
Holmgren was one of the officers referred to in a special court investigator's report as having mishandled the Guap case, in which
multiple Oakland cops raped and trafficked a young woman, and illegally accessed department records, among other crimes
. He has been involved in several of OPD's high-profile misconduct scandals for the better part of two decades.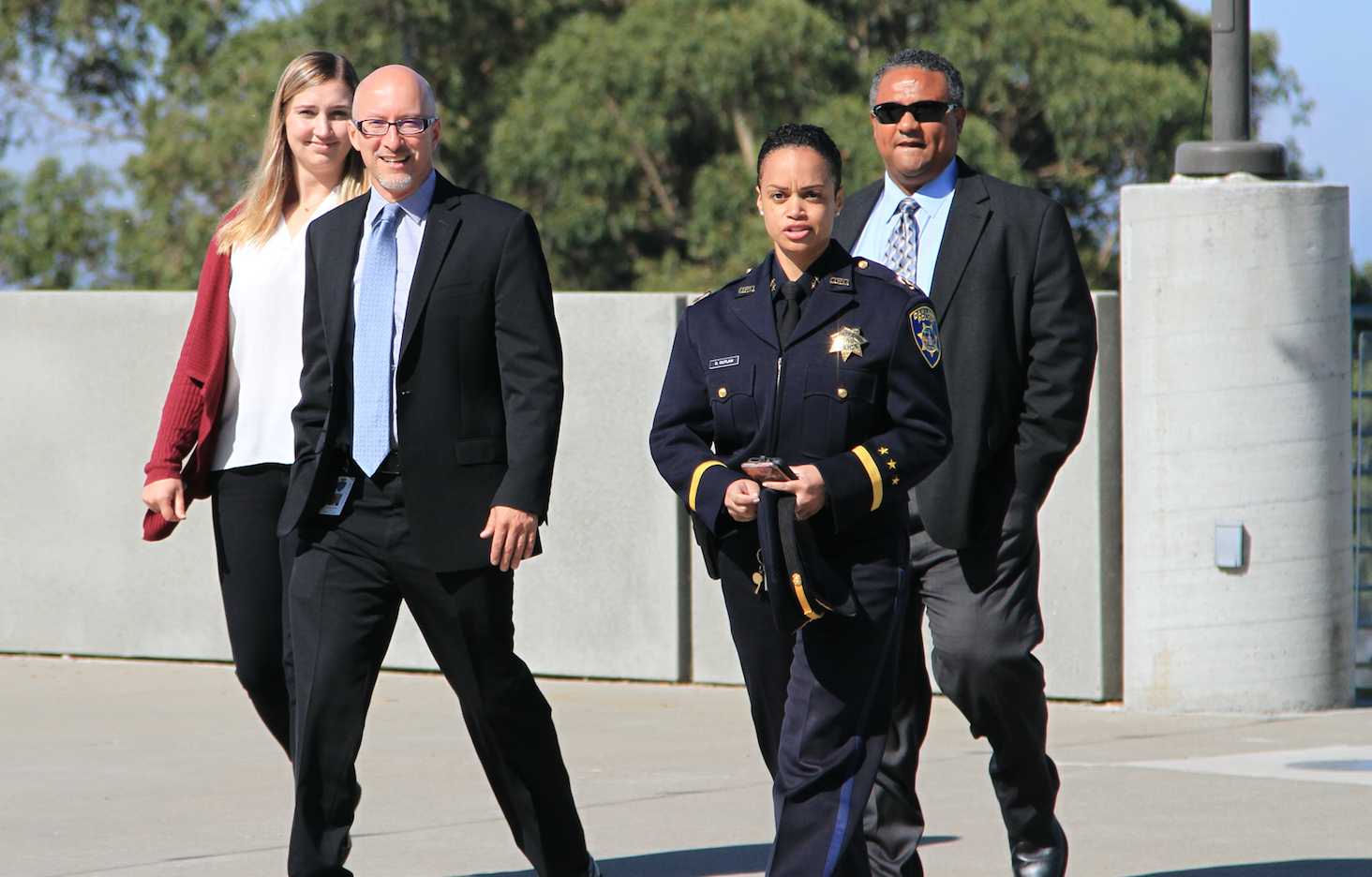 Sgt. Jason Andersen, one of the homicide investigators whose interview of Guap was criticized by the court investigator, received a Silver Star Medal. Because no media were permitted into the ceremony, nor was any information released about the individual awards, it is unclear what Andersen did to merit his commendation.
Andersen's partner Bradley Baker, who was also referenced in the court report as mishandling the Guap investigation, attended the ceremony but wasn't given an award.
John Lois, who was promoted to assistant chief of police, did not attend the ceremony. Lois played a critical role prematurely closing the criminal investigation of several Oakland cops accused of raping and trafficking Guap.
A citation award was given to 18 officers from the Special Resources Unit for Patrol Area 3, which covers a portion of East Oakland, from Lake Merritt to the Fruitvale. According to sources close to the department, at least one member of this unit is under investigation for
having sex with a civilian on department property
. The alleged sexual misconduct recently occurred. The
Express
first reported those allegations last month.
Also in attendance was Capt. Kirk Coleman, who now runs the Internal Affairs Division, and who also was cited in the Swanson-Barron report for failing to notify District Attorney Nancy O'Malley about potential criminal behavior in the Guap case and prematurely closing the criminal investigation.
Former Police Chief Howard Jordan, who left under pressure over OPD's mishandled investigation into excessive force during Occupy Oakland, attended the ceremony, as well. David Downing, the outgoing assistant chief, was the master of ceremonies.
When asked about the ceremony while she was leaving, Schaaf said "it was very nice."