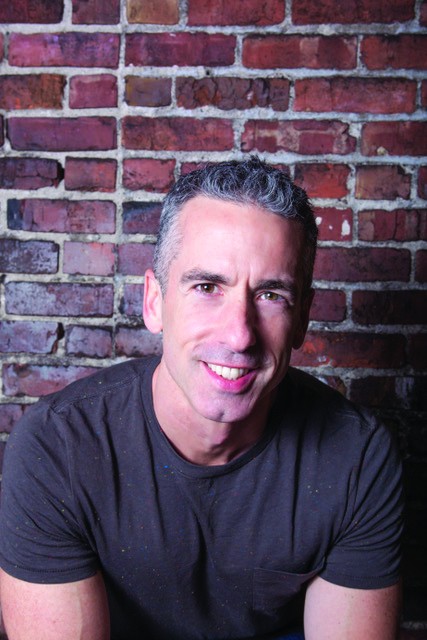 I'm a straight male in my 30s. I've been with my wife for 12 years. I have had several affairs. Not one-night-stand scenarios, but longer-term connections. I didn't pursue any of these relationships. Instead, women who knew I was in an "exclusive" relationship have approached me. These have included what turned into a one-year affair with a single woman, a three-year affair with a close friend of my wife, a seven-month affair with a married coworker, and now a fairly serious four-months-and-counting relationship with a woman who approached me on Instagram. On the one hand, I do not regret my time with any of these women. On the other hand, I have been deceitful and manipulative for almost my entire adult life. I am a terrible husband in this respect. Also, I'm going to get busted eventually, right? Finding out about this would crush my wife. I love her, we get along great, and the sex is good — if I wasn't such a lying piece of shit, you could even say we make a pretty good team. We are also very socially and financially entangled. I don't want to leave, but I suspect I should. And if so, I need help considering an exit strategy. Part of my motivation for writing is that I am particularly attached to the woman I'm having an affair with now, and both of us fantasize about being together openly. I'm a liar, a cheat, a user, and a manipulator — and it just keeps happening.
—A Seriously Shitty Husband on Losing Everything
P.S. I'm expecting you to rip me to shreds.
It doesn't "just keep happening," ASSHOLE, you keep doing it. And these women didn't "turn into" one-year, three-year, seven-month, and four-months-and-counting affairs on their own. You turned them into affairs by continuing to show up. And while you claim that each of these women pursued you despite knowing you were in an exclusive relationship, it doesn't sound like you ran from any of them. At best, you broke into (or slowed to) a trot, which allowed each one of these lady predators to overtake you.
The first step toward holding yourself accountable for your appalling actions — a close friend of your wife? really? — is doing away with the passive voice. Don't ask yourself, "How'd that happen?!?" as if the universe was conspiring against you somehow. You weren't hit by a pussy meteor every time you left the house. You did these things. You had these affairs. You.
Zooming out: If all it takes for some rando to get her hands on your otherwise committed cock is to DM you on Instagram, you have no business making monogamous commitments. If you'd sought out a partner who wanted an open relationship — a wide-open one — you could have had concurrent, committed, nonexclusive relationships and avoided being "a liar, a cheat, a user," etc.
Seeing as you're a reader, ASSHOLE, I suspect you knew an honest open relationship was an option — that ethical non-monogamy was an option — but you didn't pursue that. And why not? Maybe because you don't want to be with a woman who is free to sit on other dicks. Or maybe the wrongness and the self-loathing — the whole bad-boy-on-the-rack routine — turn you on. Or maybe you're the wrong kind of sadist: the un-self-aware emotional sadist. You say you love your wife, but you also say she'd be crushed — destroyed — if she discovered what you've been doing. Be honest, ASSHOLE, just this once: Is the destruction of your wife a bug or is it a feature? I suspect the latter. Because cheating on this scale isn't about succumbing to temptation or reacting to neglect. It's about the annihilation of your partner — a (hopefully) subconscious desire to punish and destroy someone, anyone, fool enough to love you.
The tragedy is how unnecessary your choices have been. There are women out there who aren't interested in monogamy, there are female cuckolds out there (cuckqueans) who want cheating husbands, and there are masochistic women (and men) out there who get off on the thought of being with a person who would like to crush them. So long as those desires are consciously eroticized, fully compartmentalized, and safely expressed, you could have done everything you wanted, ASSHOLE, without harming anyone.
So, what do you do now?
It seems like you want out, and your wife definitely deserves better, so cop to one affair, since copping to all of them would crush her — or so you think. People are often way more resilient than we give them credit for, and convincing ourselves that our partners can't handle the truth is often a convenient justification for lying to them. But on the off chance it would crush your wife to be told everything, just tell her about Ms. Instagram. That should be enough.
P.S. Get your ass into therapy, ASSHOLE.
I'm a 42-year-old gay man. I've been with my husband for 21 years. We met in college and, except for a six-month break, we've been together ever since. I made an open relationship a requirement at the start. While my husband had jealousy and trust issues, he hooked up with others regularly. After a few tense years, we started couples therapy. During therapy, my husband revealed that he was never in favor of the openness. After trying some new arrangements — only together, only at sex parties, DADT — he realized he wasn't comfortable with any situation. He told our therapist that every time I hooked up with someone, he was re-traumatized because it reminded him of the time I broke up with him for six months 20 years ago. I agreed to a monogamous relationship, and I've gone a year without hooking up with anyone else. He seemed genuinely relieved and said he felt more secure. But almost immediately, he began talking about how he wanted to hook up with others. I'm at a loss. I feel tremendous guilt for even thinking about splitting up, so I keep hoping we'll stumble on the thing that will work for us. I don't know what to say when he says I should be monogamous to him while he gets to hook up with others. He says this would be best, since my hooking up triggers him. We are at an impasse. It sucks that we could break up over this.
—Gay Marriage Having Crisis
I've written about a few gay couples — and a few straight ones — where one half gets to hook up with others while the other half doesn't. But they were cuckold couples, GMHC, and the half who didn't "get to" hook up with others didn't want to hook up with others. The cuck half of a cuckold couple gets off on their partner "cheating" on them. While people outside the relationship might perceive that as unfair — one gets to cheat, the other doesn't — what's more ideal than both halves of a couple getting just what they want?
But if an eroticized power imbalance — an honestly erotized one — doesn't turn you on, the creepily manipulative arrangement your husband is proposing certainly isn't going to work.
Which means it's both ultimatum and bluff-calling time. So long as your husband thinks he can dictate terms by pointing to his triggers and his trauma, GMHC, he has every incentive to continue being triggered and traumatized. So, with your couples therapist there to mediate, tell him your marriage is either open or closed. You're not interested in being his cuckold and he can't point to his trauma to force you into that role. You're a handsome couple — thanks for enclosing the lovely picture (sometimes it's nice to see the face of the person I'm responding to!) — with a long history together, and here's hoping things work out. But if they don't, GMHC, neither of you is going to have a problem finding a new partner. He can get himself a guy who likes being dictated to, if that's really what he wants. And you can find a guy who wants an open and egalitarian relationship, which is what you deserve.
P.S. If your therapist is taking your husband's side in this, GMHC, get a new therapist.
On the Lovecast, piss play! With the hosts of American Sex Podcast: savagelovecast.com.
@fakedansavage on Twitter