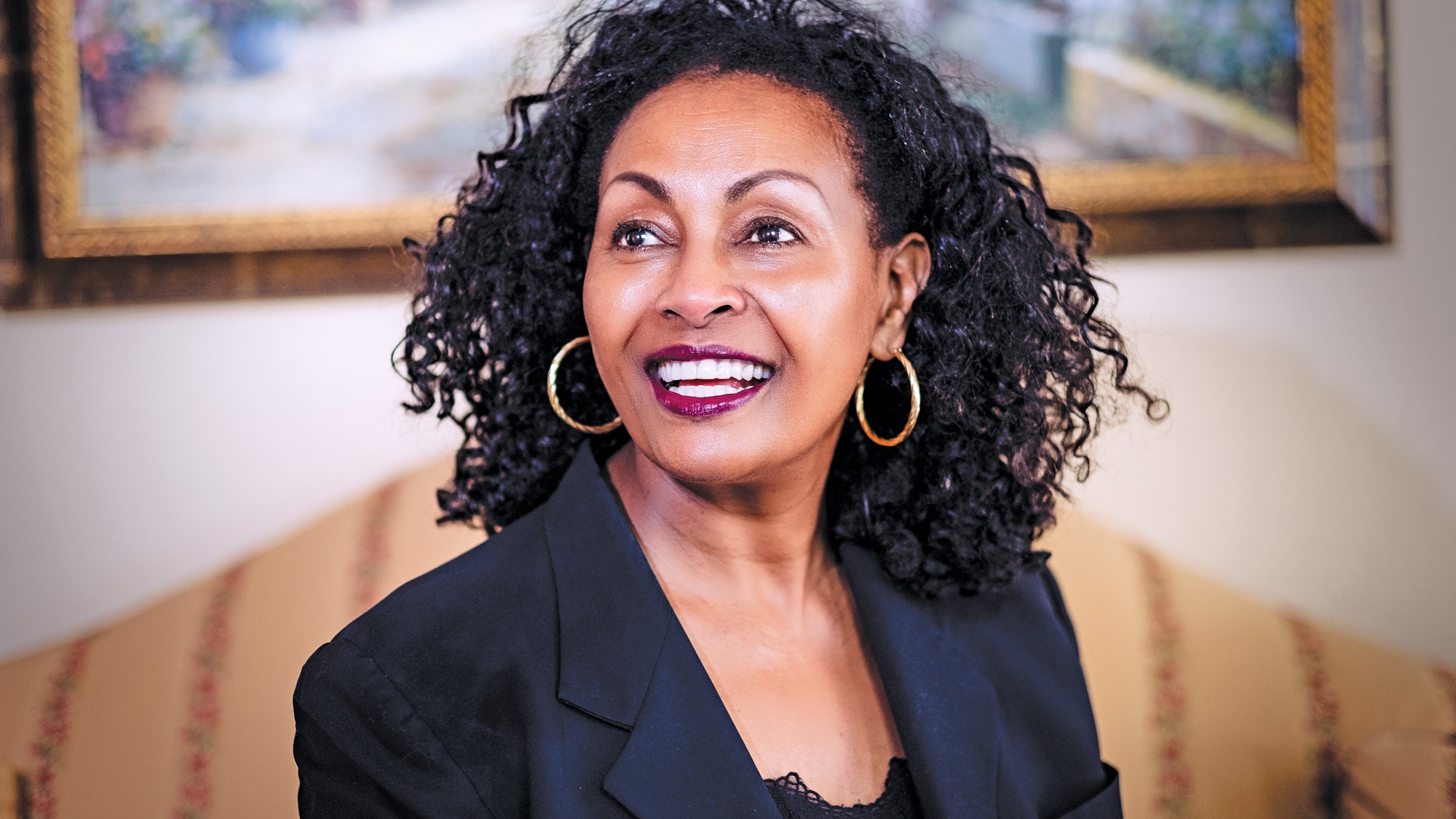 Aklilu — more familiarly known as "Menbe" — left Ethiopia in the early 1980s for a life and a romance in Italy, neither of which worked out. Then, as an unemployed single mother with a young son, she moved to Oakland in 1995 without extended family, English, or hard job skills. But her fluency in Italian impressed Gina LaMotta, the former owner of Salute e Vita, who hired her as a hostess at $7 an hour. In 2003, when LaMotta put Salute up for sale, Aklilu bought it and, ever since, has been an unstoppable force for good.

The restauranteur served more than 30,000 meals to the homeless for more than 15 years at Salute, donated money and meals to Oakland's Northern Lights School, offered free etiquette classes — stressing the importance of "getting a lesson from an immigrant Black woman," as she put it — and gave more than $14,000 of her own money to charities both domestically and abroad. She worked with the Richmond Community Foundation to create a fund in her name to support the vulnerable, especially low-income victims of domestic violence.
"I love serving," Aklilu said. "When you have food you resolve all your problems. All the good decisions come, all the love comes."
Richmond Mayor Tom Butt praised Menbe as an inspiration and a Richmond treasure. "Menbe has not only become Richmond's best known restaurateur but is also Richmond's best-known philanthropist, raising and donating hundreds of thousands (maybe millions) of dollars and services to the homeless, youth, and to a shelter for girls in her native Ethiopia, to name a few beneficiaries," he wrote in a statement earlier this year.
After a fraught financial battle with property owner Virtual Development Corporation, Aklilu made the difficult decision to close Salute in July of this year. But as a final act of goodwill, knowing that her 40 employees would soon be out of work, she made all meals the last two days of service free. In lieu of paying the restaurant bill, she asked that all patrons donate what they would have paid directly to their servers.
On the second to last day in business, Salute served more than 900 people, and on July 6, the restaurant's final day, more than a thousand. "People were waiting an hour to eat, no one complained. People were crying and singing 'Oh Happy Day,'" she said, faintly singing the last three words.
It was difficult to say goodbye, but having done so, Aklilu has no regrets in her decision. "I'm proud of it," she said. "Even now thinking about it, I cry. But in my house, I feel peaceful. I feel happy."
Salute is no more, but East Bay residents can still find Aklilu serving food, this time at the Greater Richmond Interfaith Program, where she volunteers in the soup kitchen, serving meals to homeless women and children. "I can't hide. I can't stay home," she said. "That's the only thing I know, that's the only thing I love."
Aklilu has already gotten the go-ahead from the city of Richmond to hold a Thanksgiving dinner for the homeless in the Richmond Memorial Auditorium and anticipates serving around 1,300 people.
Hopefully, eventually, there will be another restaurant. Not Salute, but another one, a different one, and once again in Richmond. She can't help herself.
"Even though it's demanding, the restaurant is my platform to do a good deed. It helps me to give back," said Aklilu.
"I can't wait. I can't wait. I'm serious," she said. "I can't wait."