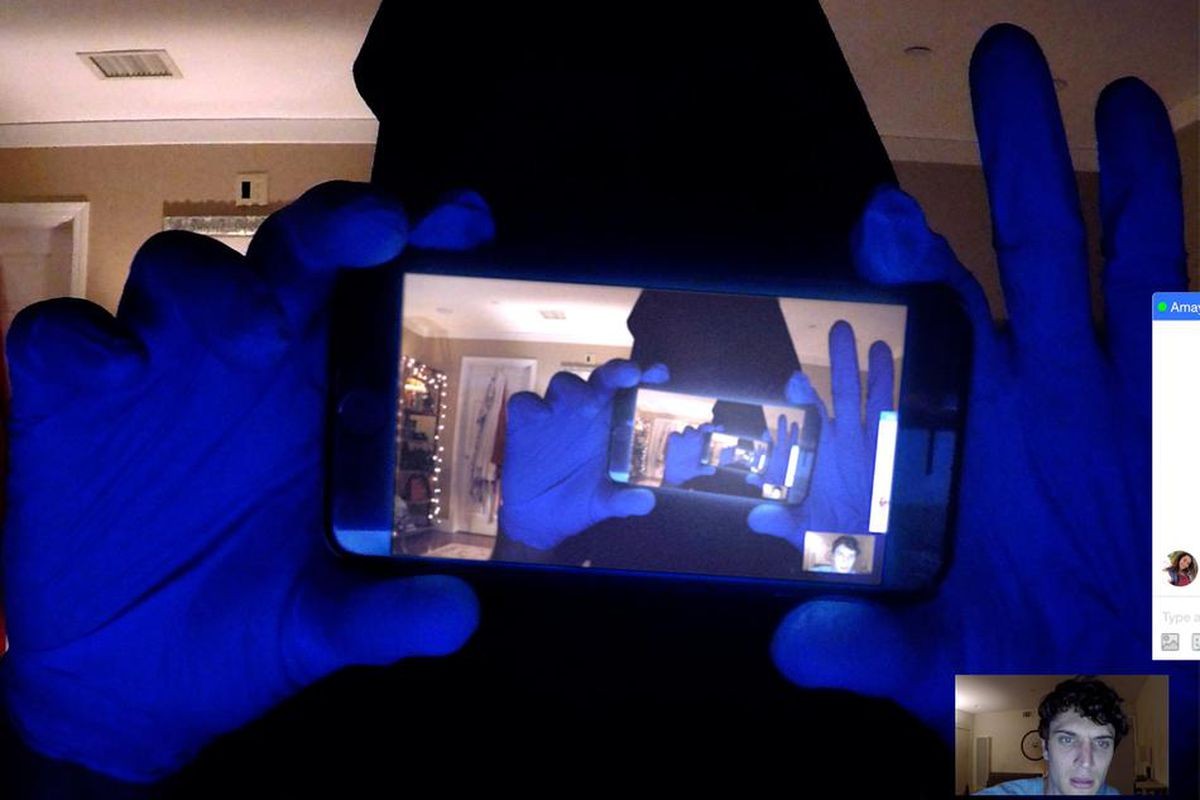 Unfriended: Dark Web is a captivating, intricate — and we might as well go ahead and say it: ingenious — summer thriller that presupposes the nagging fears of those of us who can't do without our cell phones and other little electronic pacifiers. Namely, that bad people are watching and listening to everything we do and say, and are going to make us pay. You won't be able to take your eyes off it for a second. What it really means is open to question.
The trouble begins after Matias (Colin Woodell) signs on with a group of his fellow twentysomethings for their regular "game night" on Skype. Naughty Matias is using a laptop that he has recently stolen from a cafe and is trying it out, opening apps, etc. while playing along with his group. But soon the hot machine's disadvantages take center stage. It belongs to a shadowy character working for a sinister Dark Web cabal of sadistic fiends whose racket is kidnapping young women, torturing and murdering them on camera, then selling the snuff vids on the underground market — the entire scheme saved on that laptop. How a criminal mastermind managed to misplace such sensational evidence in a cafe is left unexplained, but he wants it back and is willing to kill Matias and his friends for it.
Before we dig a hole and throw our mobile phones, smart TVs, and other miraculous devices into it, let's salute writer-director Stephen Susco (Texas Chainsaw 3D), who retools the 2014 ghost-in-the-internet horror whatsit Unfriended into a nail-biter that works on a gut level. The action is presented entirely on a simulated computer screen; we see what the user, and the user's users, see. Is it all just a cruel sport for bored gamers, or a simplified consumer-warning fright flick? Take your pick. Boys and girls, the internet is not really your friend.