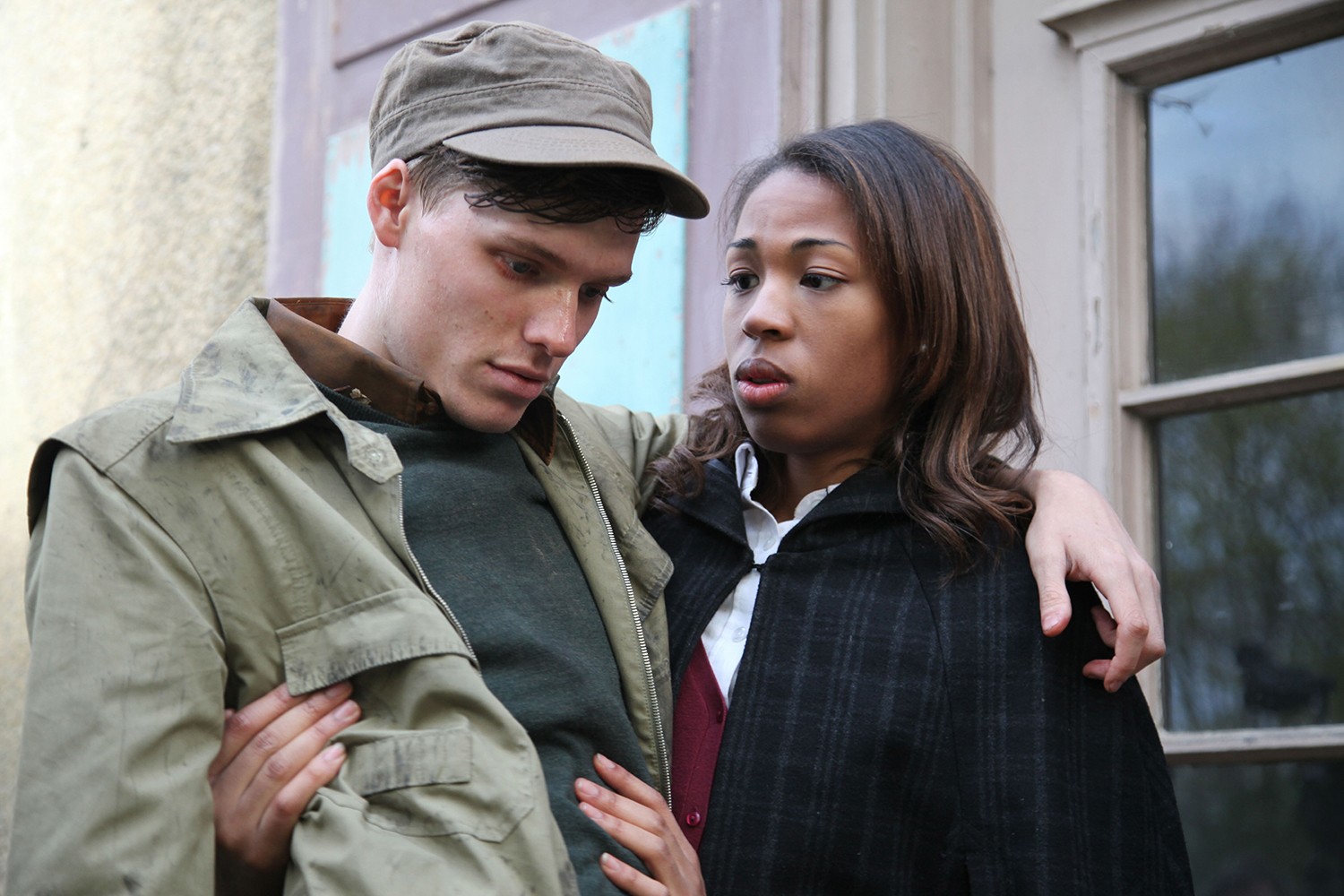 What a discouraging year it's been, not only at the movies but everywhere. The distressing political situation, deadly global warming-related weather events, the continued epidemic of gun violence, gnarly Bay Area traffic, virulent gentrification, etc. And now, when it seems things couldn't possibly get any more bewildering, the return of Bruce LaBruce.
Filmmaker LaBruce was the guiding light behind such films as the zombie gross-out Otto; or, Up with Dead People and No Skin Off My Ass, a hairdresser-meets-skinhead gay sex pic. Writer-director LaBruce has made more than 30 films since the late 1980s, but hasn't been very visible in mainstream art houses. Maybe that has to do with his chosen field of interest. LaBruce's filmography is full of shockers clustered at the intersection of gay porn and leftist revolutionary fiction, stuff like Gerontophilia and Ulrike's Brain — a takeoff of the bottom-of-the-barrel cult item They Saved Hitler's Brain — in which radical feminists revive the brain of terrorist Ulrike Meinhof. LaBruce (real name: Justin Stewart) strives for off-putting obscurity the same way Marvel Studios craves widespread popularity. Marvel is in it for the money; LaBruce is in it for… well, we give up.
Which brings us to his latest, The Misandrists. Produced in Germany — as has been most of LaBruce's output since Pralle Lederhosen: Bulging Bavarians in 1997 — it shows what happens when a fugitive rabble-rouser (Til Schindler) takes refuge in the basement of a country house occupied by a cult of man-hating, pro-pornography lesbian feminists led by the domineering Big Mother (Susanne Sachße), who dabbles in gender-reassignment surgery (warning: not for the squeamish). If you have the stomach for it, the rebellious squalor is liberating. Amid much political posturing plus a tribute to Zéro de conduite, LaBruce revisits some of his favorite tropes, including soft-core sex scenes with the cult's transgender inmates. Sample dialogue, as two of the women watch an all-male porno video: "They're faggots. They were burned at the stake, just like us." For LaBruce fans and fearless curiosity seekers only.