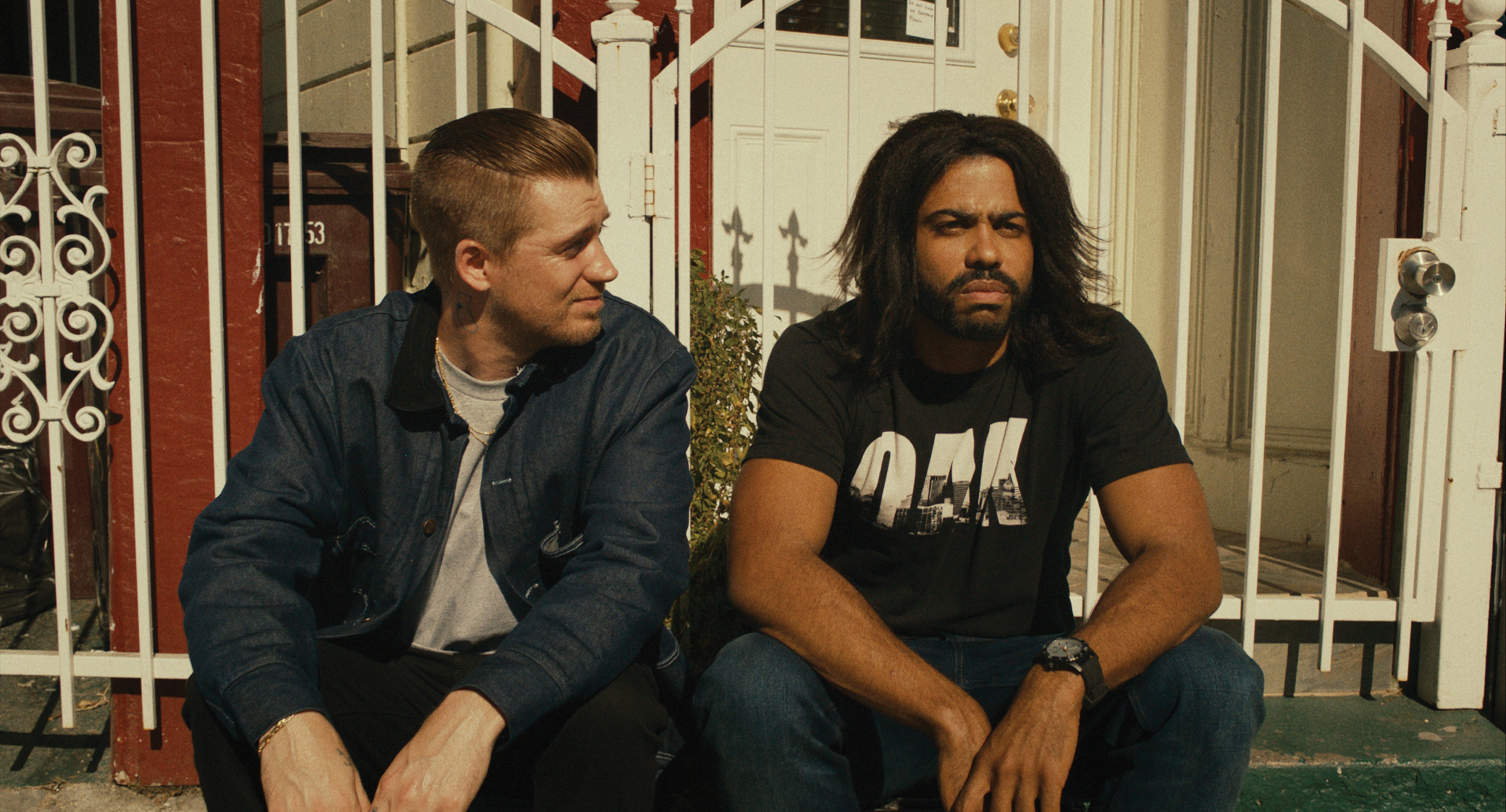 The Oscars So White protests of 2016 were the definition of "good theater" for a just cause, but there was no guarantee anything would come of it. After all, the entertainment business has a long history of co-optation and racial tokenism in its ongoing efforts to squeeze maximum profits from slight variations on what sold tickets the year before.
But then something unusual happened. Moonlight, Miles Ahead, I Am Not Your Negro, Get Out, Mudbound, Black Panther, and, most recently, Sorry to Bother You came along and proved that there is indeed a wide swath of relatively untapped African American filmmaking talent — we're talking writing and directing, not necessarily movie-star presence — waiting patiently for their chance. And the results have been more than gratifying.
In common with the protagonists of Sorry to Bother You, the main characters of Carlos López Estrada's Blindspotting are hanging onto life in Oakland by their fingernails. But their grasp is even more precarious. West Oakland resident Collin (Daveed Diggs, from the stage hit Hamilton plus Black-ish on TV) has been serving a one-year probation on an assault charge, and is now down to his last three days. If he makes it, he's finished with living in the halfway house; if he violates, it's back to Santa Rita. Everything Collin does, every place he goes, is a minefield of temptations and potential felonious situations, but he's determined to walk through it cleanly and hopefully resume his relationship with his ex, Val (Janina Gavankar), who's his biggest supporter but also his toughest watchdog.
Val is the office manager at the moving company where Collin works, schlepping furniture alongside his childhood buddy Miles (Rafael Casal). Miles is the type of character every guy like Collin has to put up with in a movie where the hero needs to stay straight or else — meaning Miles is a walking parole violation; a loudmouth, hot-tempered white wannabe who barges in where his pal must tread softly. In Miles' mind, he's more ghetto than any man alive, but it's plain to see he's still a kid at heart. Handguns, dope, and other dangerous parole-busting accoutrements cling to Miles like mildew to a back porch wall. That's unfortunate, because Miles' wife Ashley (Jasmine Cephas Jones) and their young son depend on him. But the two men are true to each other, each in his own way. That's part of the problem.
Of all the movies set in Oakland, from The Mack to Moneyball, Blindspotting probably has the biggest concentration of sweet spots, telltale moments scattered throughout the story, in which we sigh and say to ourselves, "Hey, they really get what Oakland is all about." Miles is Black; Val is Indian; Miles is white; Ashley is multiracial, and her son is going to be a future U.S. Senator, if his father can stop leaving his firearm around the house for the kid to play with. There's a high danger of fake warmth (and its flipside, cornball hostility) in this familiar "pitfall" scenario. However, writers-turned-actors Diggs and Casal — rappers and real-life Oaktown compadres — are too canny to let sloppy "ebony and ivory" riffs take over the story of these two East Bay families who have so much in common. That cooled-off, wised-up impulse is embodied in the film's title. For his own self-preservation, Collin must maintain his personal blind spot, explained as "What you see, but don't see."
The screenwriting, under the direction of Los Angeles-based music-vid and live theater helmer López Estrada, is smart and connected to reality. For all the topical Bay Area flash points the two men negotiate — police brutality, rampant gentrification, cultural appropriation, tribal one-upmanship, and the never-ending need for street cred — their situation is utterly basic. It's a mean world out there. Who can I trust? To start with, we in the audience can trust Casal, Diggs, Estrada, the wonderfully jittery (thoroughly caffeinated?) cast, and the realistically downscale Oakland settings. Audiences looking for a film that expresses all the vitality — and everyday struggle — of life in contemporary Oakland, search no more. Blindspotting, one of the most important movies of the year, is the one.