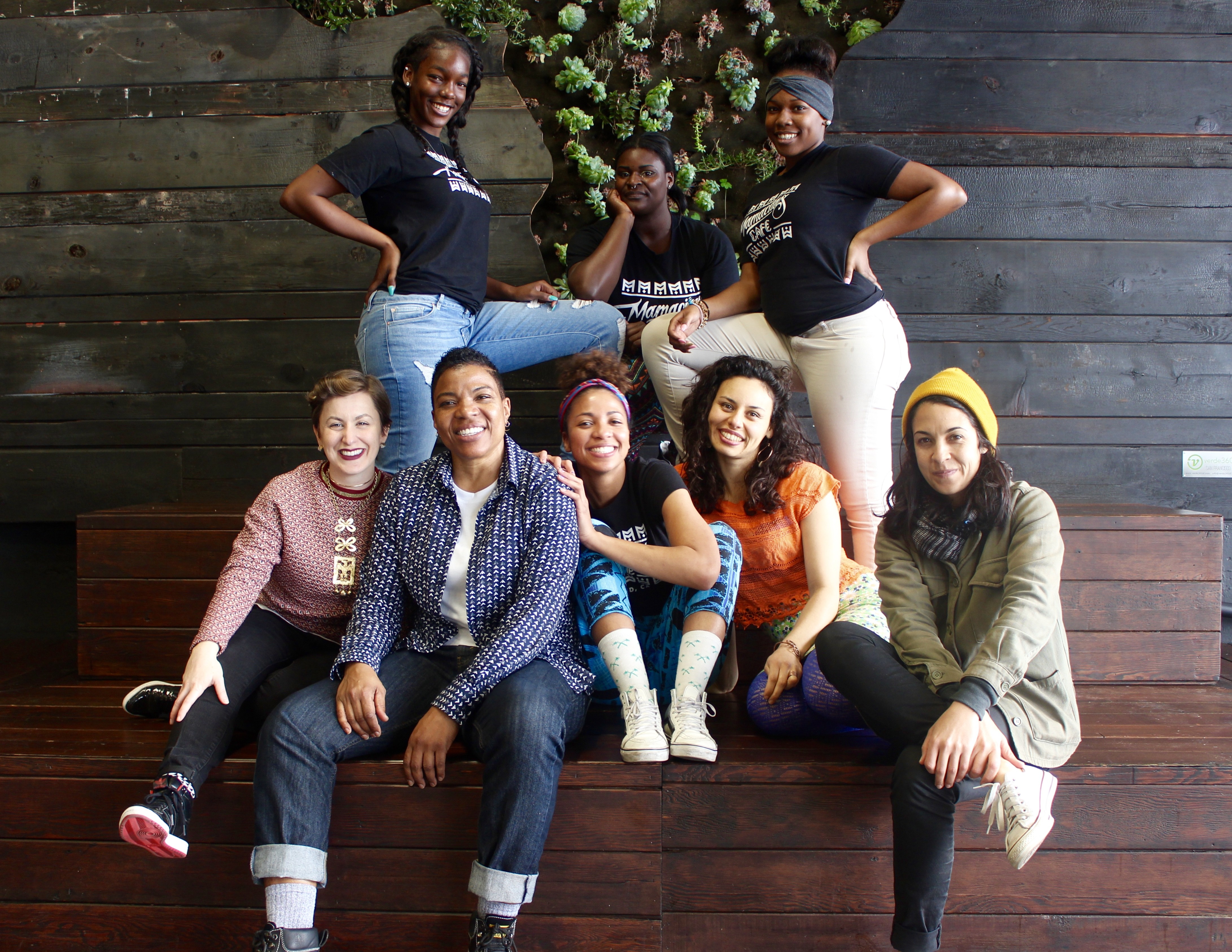 Mamacitas Cafe and Catering
is about to launch a paid fellowship for young women and non-binary individuals who want to become future food leaders.
The program is in partnership with the Young Women's Freedom Center in San Francisco and the Lorry I Lokey Graduate School of Business and Public Policy at Mills College. Starting this fall, four to six young women and non-binary individuals ages 18 to 24 will learn how to start a small business. The nine-month-long paid fellowship is intended for those who have been impacted by incarceration, the foster care system, domestic violence, and sex trafficking.
The fellowship program continues the social enterprise company's goal of training and employing underserved young people — and giving them the skills to be successful.
Mamacitas was dreamed up by co-founders Shana Lancaster and Renee Geesler about five years ago and officially launched in 2014. (Geesler has since stepped back and works at the Akonadi Foundation.)
Last summer, Mamacitas ran a successful Kickstarter campaign in hopes of moving into a brick-and-mortar near Laney College, but the deal fell through. (Mamacitas previously operated out of Qulture Collective in downtown Oakland). Instead, the owners used the funds raised to move into Forage Kitchen to expand their catering service and bring on more young women entrepreneurs.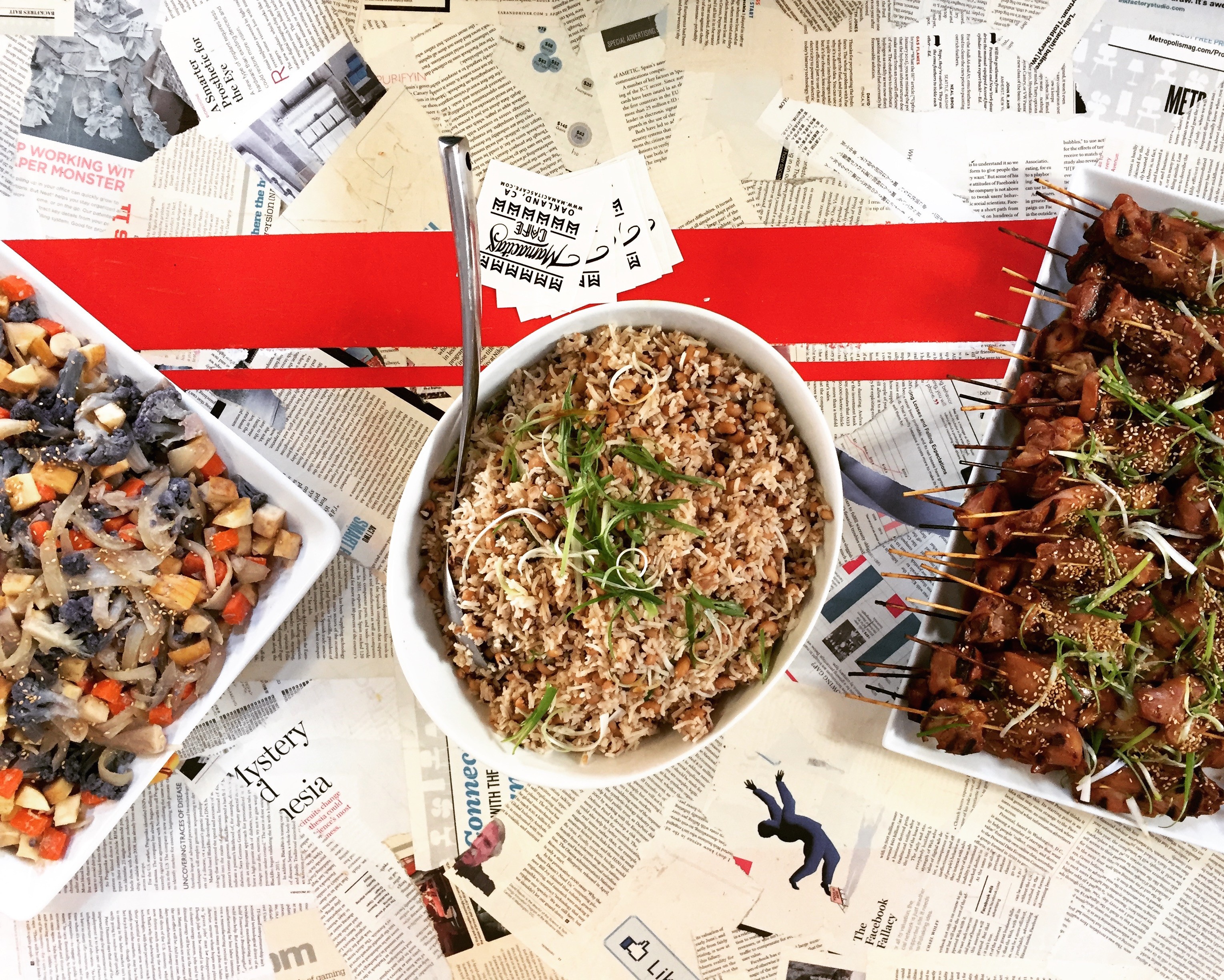 Since then, Mamacitas has expanded to a full catering menu, bringing on Roxanne Swaminathan as catering director to focus on events and weddings. The donut kebabs, paired with coffee from Red Bay Coffee, are still popular. (The chefs bring a fryer on-site.) Seasonal menu items now include a slow-cooked romanesco, chickpea, and potato coconut curry, and other California-fresh, world-inspired dishes. Breakfast packages are named after powerful women in history: "Dolores" for Dolores Huerta, "Yuri" for Yuri Kochiyama, and "Angela" for Angela Davis.
The food reflects the employees, who are based in the East Bay but whose families may be from all over the world. One side of Lancaster's family, for example, were refugees from Armenia. "What the food reflects is our own flavors," said Mamacitas Chef Simone Obidah, who met Lancaster while working together at Miss Ollie's and joined the team in 2015 as its third founder. "It's Oakland comfort food, not traditional comfort food."
The founders liken it to "temple food" — clean and healthy, with a focus on fresh and seasonal vegetables and fruits.
All are women who have worked in the male-dominated food industry. Some of the women say they didn't feel it was safe to be creative in some of their past kitchens. "The love and creativity in food can be overshadowed by sexism," Executive Director Lancaster said. "Our biggest success is folks coming together and feeling safe, creative, and nourished."
There is also a collaborative nature in the way they create the business and the menu. Caridad Johnson, one of the Mamacitas catering cooks, said she and Obidah come up with new recipes together, like making powdered sugar from dried hibiscus, which lends a light pink color to olive oil cakes.
In fact, they hope to work toward a cooperative business model one day. The goal is to continue to support young women entrepreneurs, focusing on "sustainability and healing and upward mobility for communities that have been here for a long time," Lancaster said.