Last week, Legalization Nation
reported about more contamination issues with California's medical cannabis supply
. As spring planting season approaches, some people want to know which pesticides are allowed on marijuana?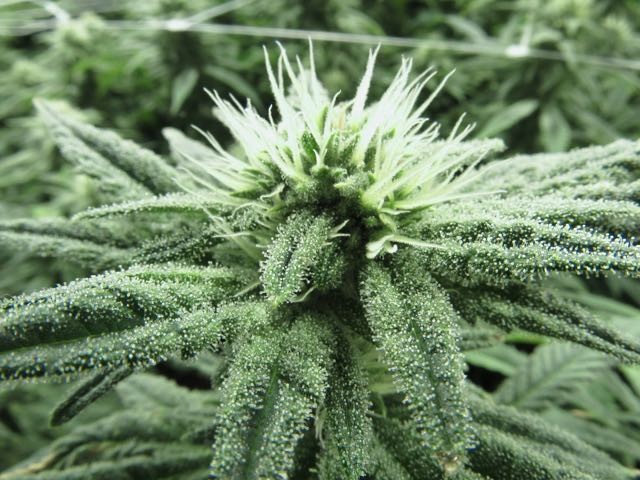 [jump] Dozens of pests and diseases can destroy cannabis crops — which can be very valuable. Yet many popular pesticide labels state that such chemicals are dangerous to inhale.
Organizers of a huge pot contest announced one in six contest entries failed lab screening for pesticides, or mold or bacteria. The Emerald Cup plans to publish all lab results from anyone who enters the 2016 contest, organizers told me.
This bottom-up effort to help decontaminate the medical cannabis supply is being met with more top-down efforts as well.
State officials are promulgating historic new guidelines this year for allowable pesticide use. Two New England states now mandate that their medical cannabis supplies must be totally organic. Colorado has a pretty long list of allowed pesticides, while Washington's just-released list is narrower. I go into
detail on state-level efforts
for
CULTURE
magazine this month, but also wanted to post links to allowed pesticides lists that are now currently available.
State regulators are mainly pointing growers to lots of essential oils like neem oil, or sulfur, as well as beneficial bacterias, fungus, and animals. These suggestions are based off the EPA's list of the most benign organic pesticides, or stuff sprayed on tobacco. But researchers warn that no pesticide's health risk has been assessed for long-term human inhalation exposure.
Click on the following link for the
California State Water Board's guidelines for allowable pesticides on medical marijuana crops
. In 2016, the California Department of Food and Agriculture's Pesticide division plans to build on this effort.
Here is
Washington state's list of allowed pesticides on marijuana
. Two farmers there received
fines
in 2015 for pesticide use.
Here is
Colorado's list of allowed marijuana pesticides
, which is quite substantial. Colorado has seen more than
21 pot product recalls
in as many weeks, almost all for disallowed pesticide contamination of recreational pot supplies. These recalls are among the first evidence that crop contamination is beginning to be monitored and consequences enforced for violations.
Here are 
Oregon's guidelines for allowable pesticide use on marijuana
. They contain 292 products.
A regulated, monitored, lab-tested, clean California medical cannabis supply is still years away, though. New state regulations mandate a testing layer in the supply chain, but the details of pesticide testing are to be determined, and laws don't go into effect until 2018. Most dispensaries don't test for pesticides, as there are literally thousands out there and screening for each one can cost a fortune.
In the interim, patients can either grow their own, where legal, or vote with their pocketbooks for third party-certified, pesticide-free crops. For example, California's "Clean Green" inspectors apply OMRI-level organic farming standards to
participating cannabis farms
.