Stories you shouldn't miss: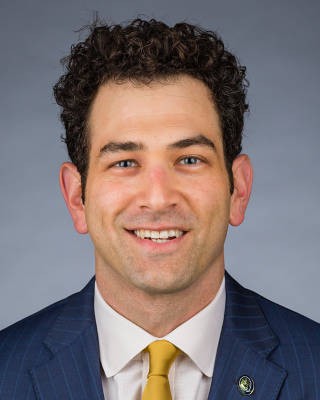 1. UC Berkeley, rocked by a series of sexual harassment scandals,
announced the firing of men's assistant basketball coach Yann Hufnagel for violating the campus' sexual harassment policies
, the Bay Area News Group$ reports. The firing of Hufnagel comes just as the Cal team is readying for the NCAA basketball tournament, and is the fourth sexual harassment scandal to hit the university in the past few months. UC President Janet Napolitano also announced that former Berkeley Law School Dean Sujit Choudhry, who sexually harassed one of his assistants, is now banned from campus for the rest of the year. Cal Chancellor Nicholas Dirks has come under intense fire for meting out mild punishments to sexual harassers.
2. The month of February
obliterated the global temperature record
, soaring by 2.43 degrees Fahrenheit above the 1950–1980 average, the
Washington Post
$ reports. February represented the single largest temperature spike ever recorded, and the month was 0.85 degrees warmer worldwide than any other February on record.
[jump] 3. Rising seas from global warming could result
in about 700,000 homes in the Bay Area being under water
by 2100, the
Chron
reports, citing a new study published in the journal
Nature Climate Change
. In Alameda County, about 176,000 people could be forced to flee their homes because of rising oceans due to melting polar ice.
4. Volkswagen may not be able to
fix the exhaust systems on about 600,000 diesel Volkswagens, Audis, and Porsches sold in the United States since 2009, including more than 80,000 in California
, the
SacBee
$ reports. The car company rigged the cars' computer systems so that they could pass air pollution tests, but state regulators say it might not be possible to fix the vehicles so that they can pass the tests legitimately. As a result, Volkswagen may have to buy back the cars, or the state may have to allow the vehicles to stay on the road — even though they fail pollution standards.
5. And the backers of
a statewide ballot proposition that would have required more transparency of so-called dark money political campaigns pulled the measure from circulation
, citing costs and the fact that the state legislature is considering bills that are similar to the ballot proposal, the
SacBee
$ reports.