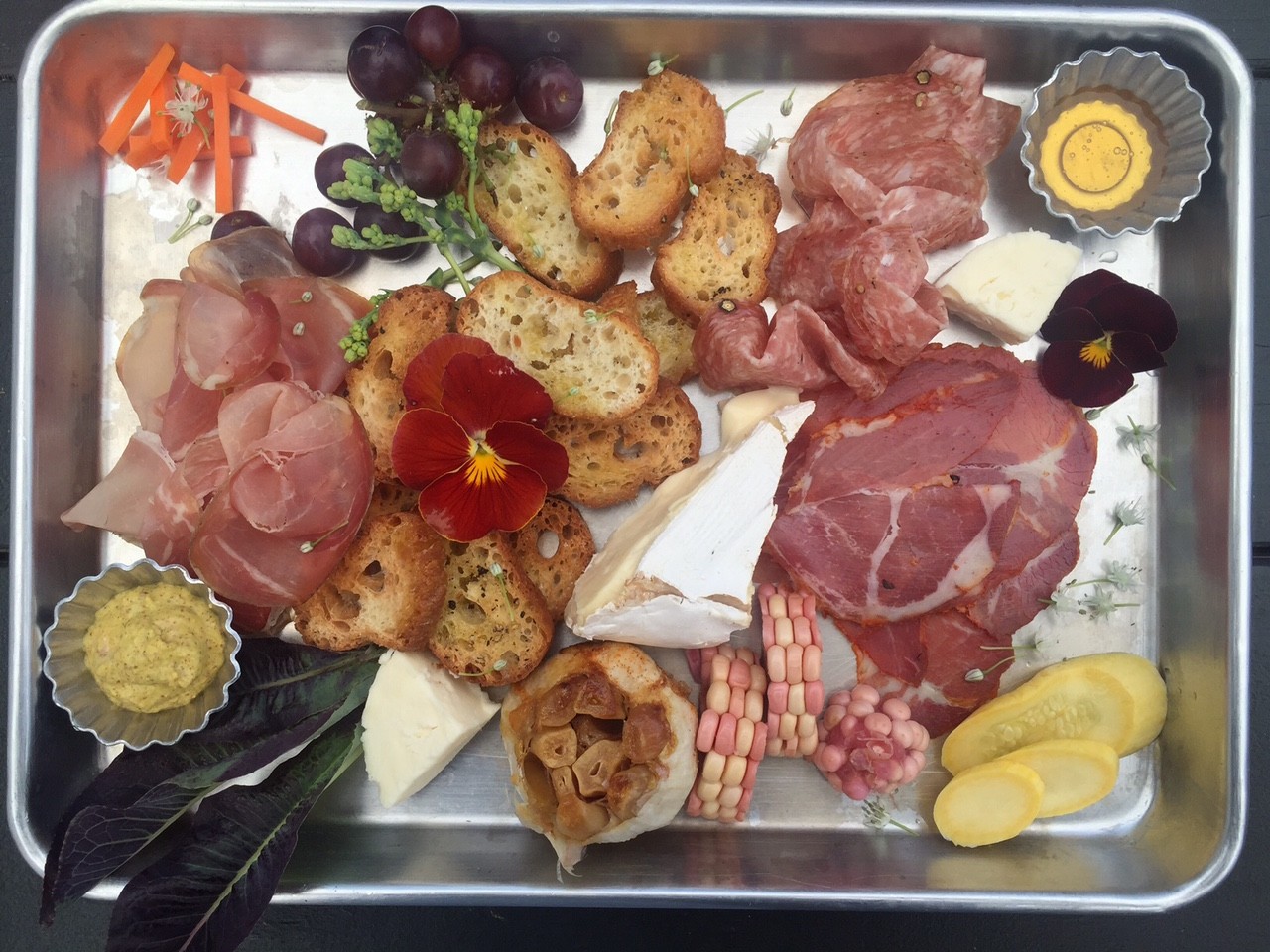 Many of us have been
mourning the loss of Genova Delicatessen
ever since the ninety-year-old Italian deli in Oakland's Temescal neighborhood shut its doors earlier this spring. Now, there's a new place to get your prosciutto-and-mozzarella fix, but at a somewhat unexpected location: in West Oakland's San Pablo Avenue Corridor.
[jump]
Stay Gold Deli
(2635 San Pablo Ave.) sits in the spot formerly occupied by a barbecue joint called Shuga Hill, which closed in 2012. Softly open for about a week, the business was conceived as a cross between a East Coast-style Italian deli, a coffee shop, and an old-fashioned country store.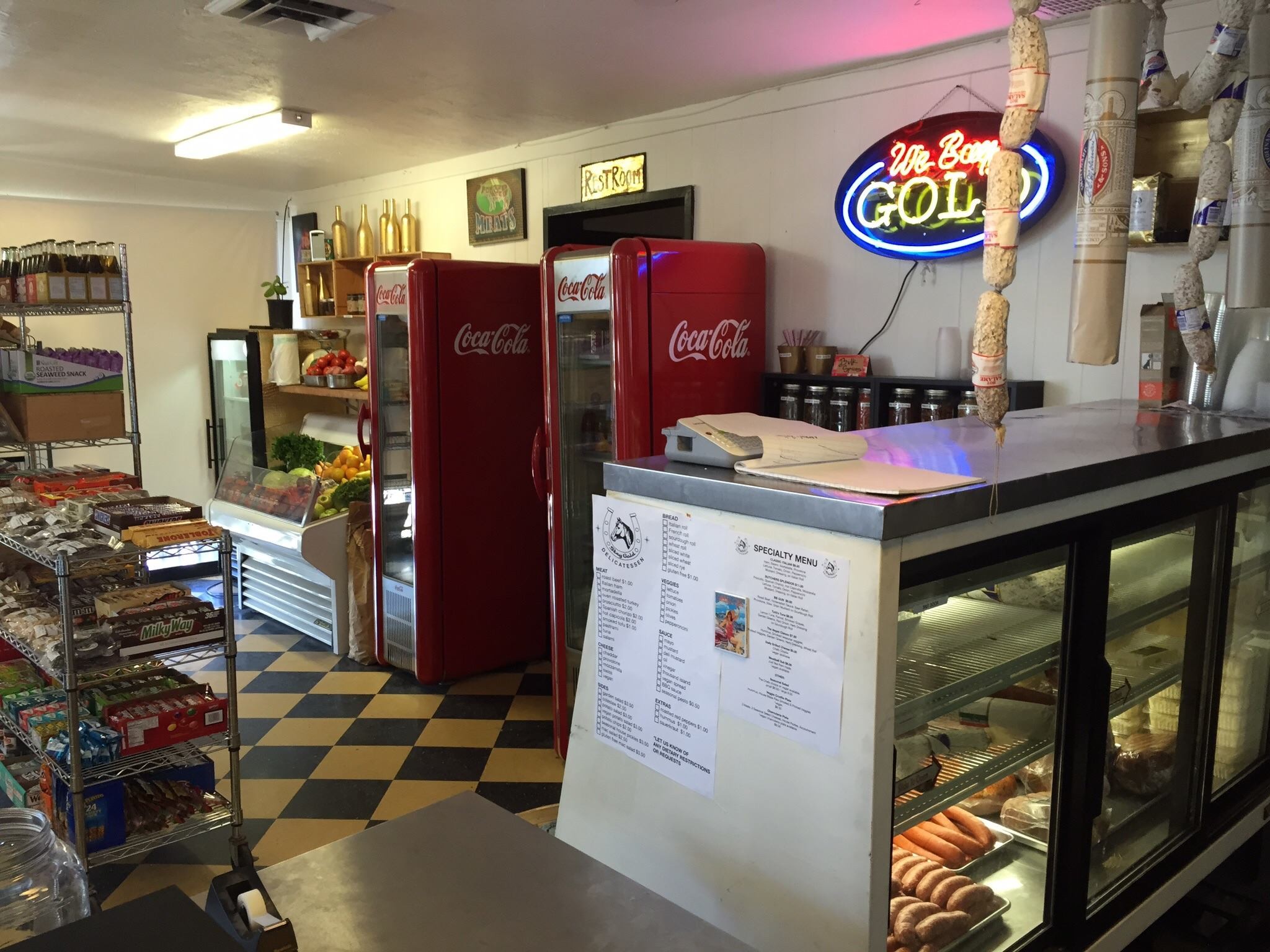 The inspiration was the kind of small, mom-and-pop grocery store you'll find all over the South, explained Stella Lane, the chef and co-owner. The idea, Lane said, was for Stay Gold to be the kind of place where customers can buy a sandwich, pick up some milk and eggs, and maybe play a quick game of pool while they're at it. (Yes, there's a pool table, as well as four pinball machines, a foosball table, and a Pac Man console.)
Stay Gold's initial menu evokes New York's Little Italy — with a meatball sub and a classic Italian cold-cut sandwich among the early best-sellers. But the business also has roots in New Orleans: Lane is a Bay Area native who first honed her cooking chops at a New Orleans sausage parlor called Barracho. Another co-owner, Jason Herbers, is the former proprietor of the punk rock dive bar Eli's Mile High Club, which for a brief period of time was home to a
New Orleans-style Cajun po'boy shop
. Michael Dright, the third partner in the business, grew up in West Oakland.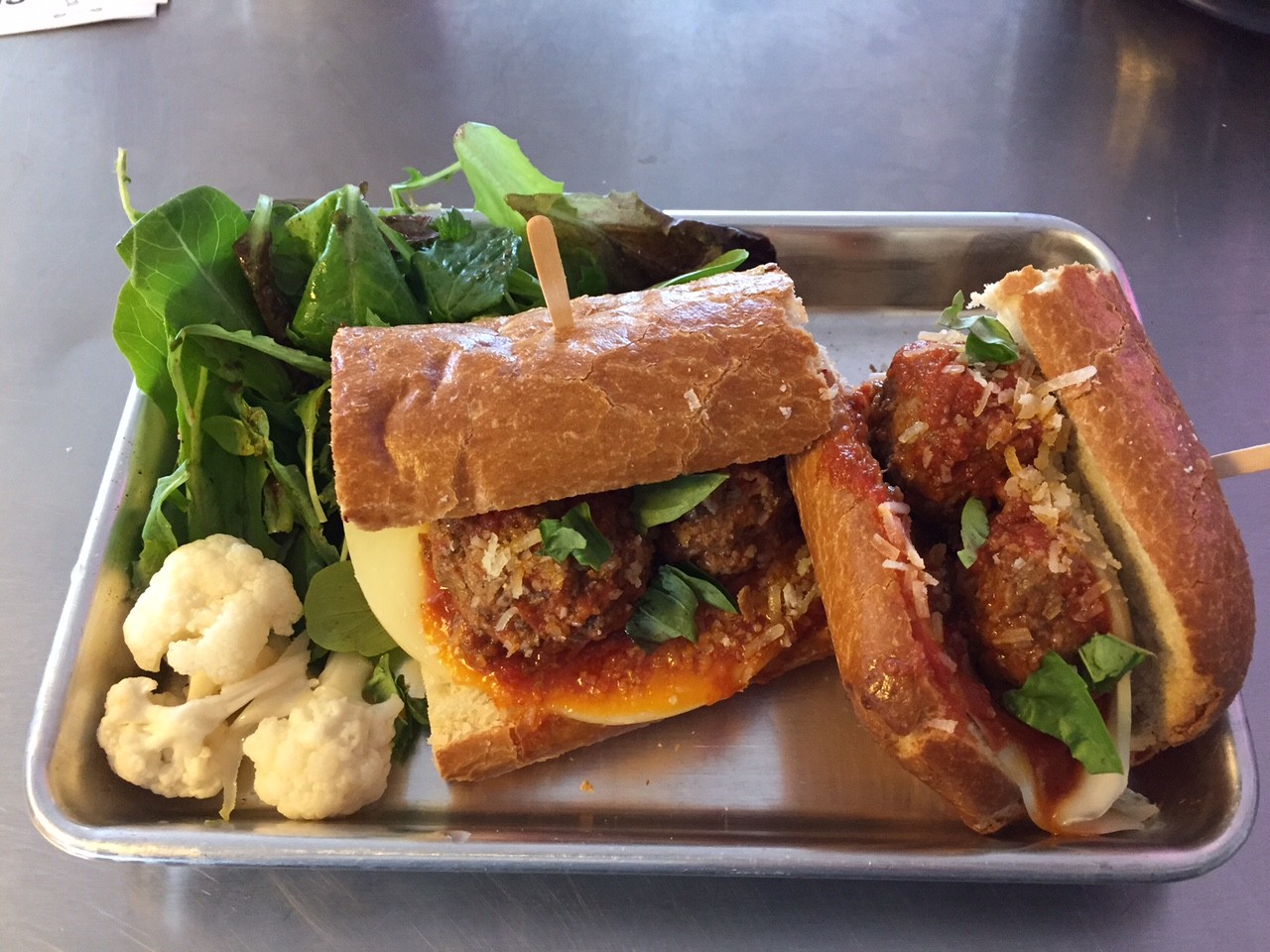 For now, the most prominent feature of the
food menu
is about eight different sandwiches, with a handful of vegan options in the mix. Lane said that her areas of expertise include pickling, smoking, and charcuterie making. For now, Stay Gold uses all Molinari and Boar's Head deli meats, but Lane hasn't ruled out the possibility of curing some of her own meats in-house in the future. The restaurant has a fully functional smoker that is grandfathered into the building, and Lane said she has big plans for smoking an assortment of meat, fish, and vegetables. She said it's an open question whether most of those smoked items will adhere to the East Coast deli tradition (smoked pastrami, trout, and so forth), or whether she'll will delve full-on into Southern-style barbecue.
The business's long-term plans are even more ambitious. According to Herbers, once the restaurant gets its beer and wine license, he wants to set up a little beer garden. Eventually, he wants to do "Pintxo Nights" as well, which means Stay Gold will likely be the first place in West Oakland to ever serve Basque-style bar snacks.
All of this might sound awfully upscale for this particular stretch of West Oakland, which doesn't have much in the way of restaurant options. But Lane said she's conscious of wanting to keep the prices affordable for folks in the neighborhood. For instance, most of the sandwiches on the menu are in the $8–$9 range.
As for the name? Readers of a certain generation will probably recall the refrain from
The Outsiders
, S.E. Hinton's classic tale of wrong-side-of-the-tracks teenage angst: "Stay gold, Ponyboy. Stay gold."
"Oh, it's a good name," Lane said.