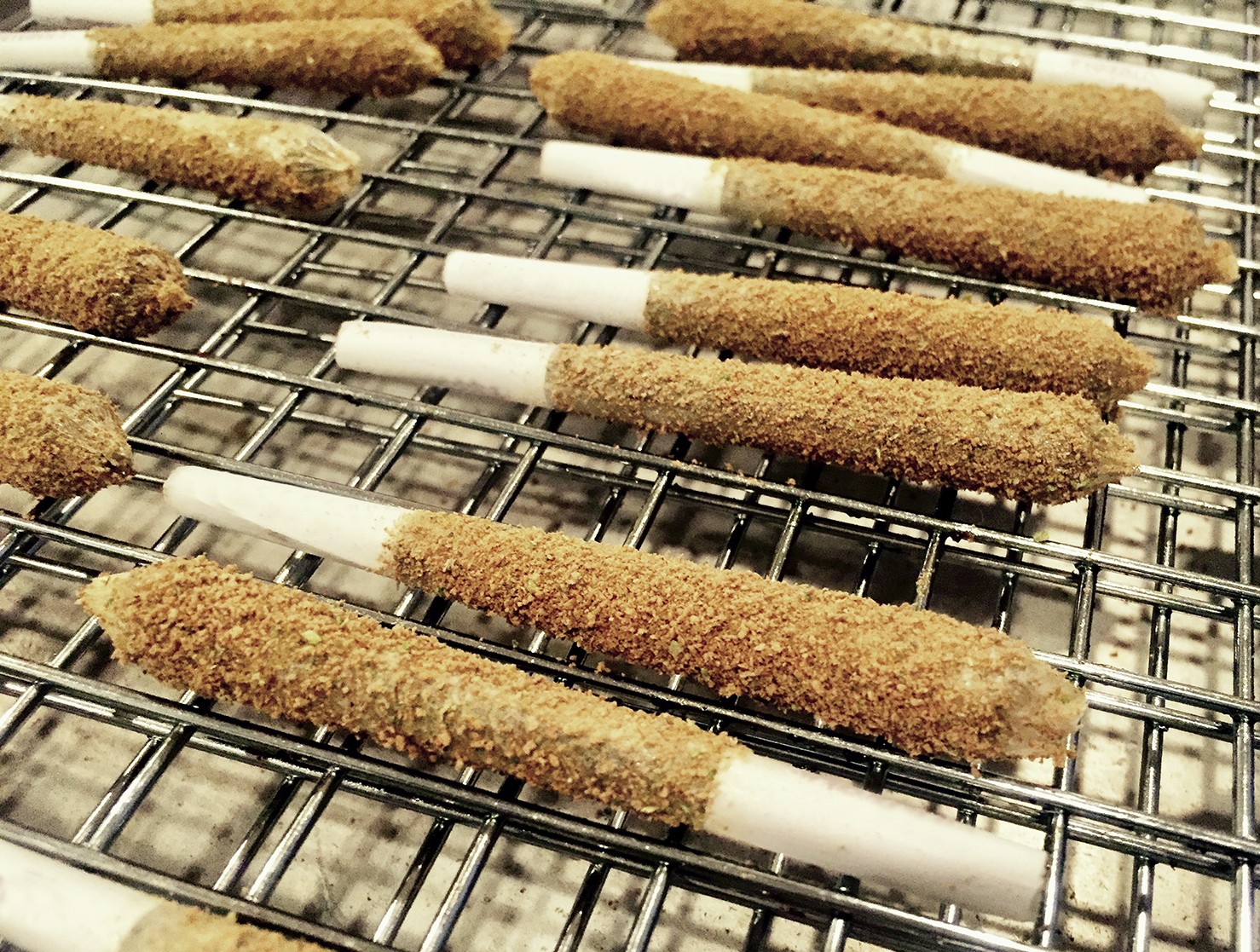 For someone who has been on this planet for 43 years, and 31 of those spent smoking weed, I rarely get surprised by anything, much alone marijuana. But we are now in the so-called golden years of pot cultivation, and eye-opening new products are a daily occurrence, it seems.
Enter the "Dirty Bird," by 4&20 Blackbird: Purple flowers blended with Nigerian blonde hash, then coated with Golden Ratio Extracts proprietary oil, and finally a thick dusting of Favorite Farmers kief. Surprisingly, it was a very smooth toke, with citrus and pine tones. And it burned incredibly even, definitely well-engineered. In fact, not only did it burn consistently, but my head felt pretty even, as well. (This was a pleasant surprise, considering my head is going in a million different directions most of time. Someone with ADD, like myself, might welcome this high.)
As I continued to smoke, a calmness completely enveloped me, extremely soothing. Although at one point, later in the day after finishing the entire Dirty Bird, I did find myself in that
The Big Lebowski
dream sequence, when The Dude is flying through the air. And, after coming out the daze, I experienced this overwhelming need to dance. Yup, the Dirty Bird may be calming at first — but it also finishes with a mind fuck.
Learn more at 420BB.com.

Submit your cannabis product for review at [email protected]