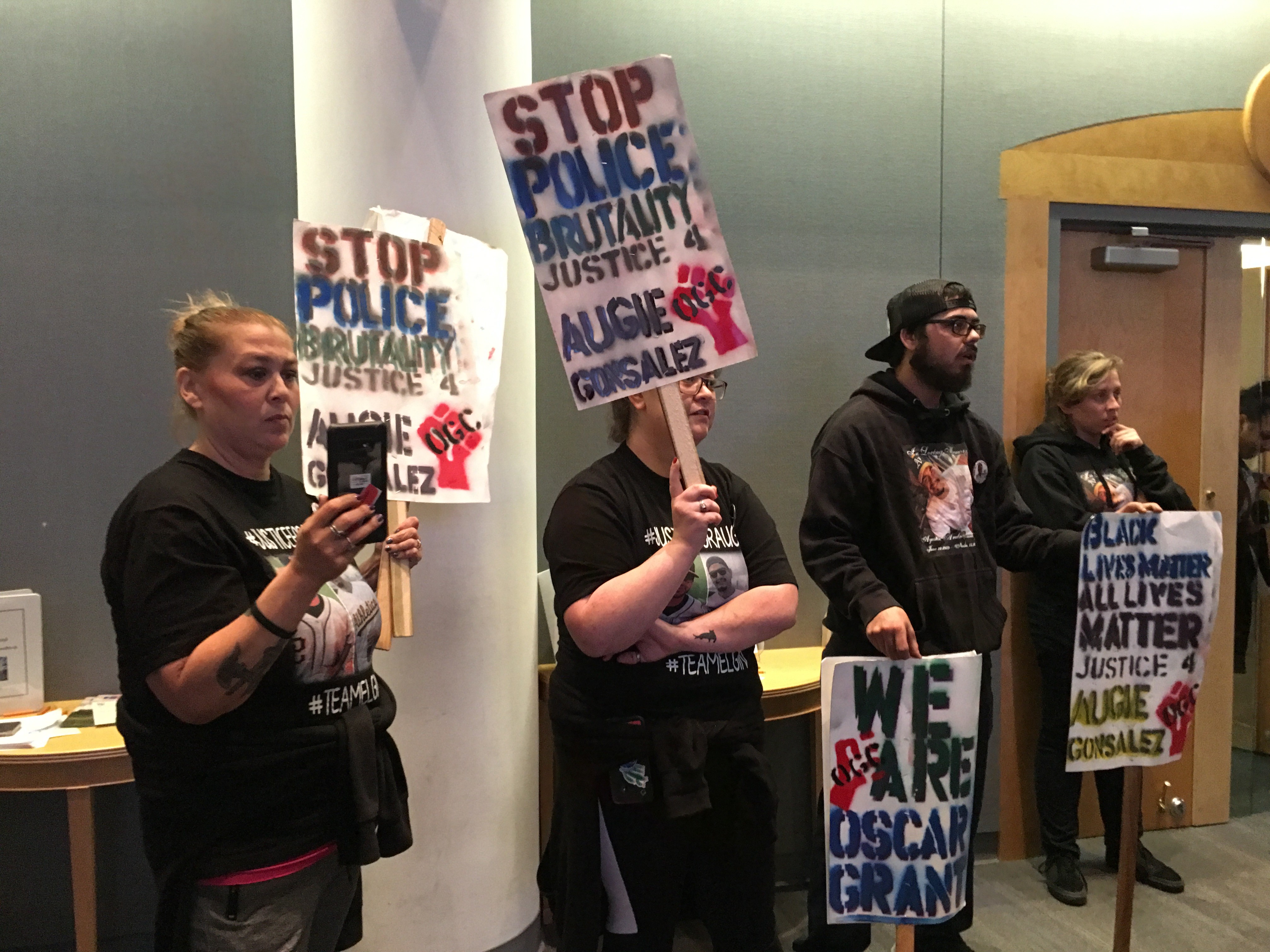 News you don't want to miss for May 29:
1. A few weeks after so-called pothole vigilantes repaired Oakland streets like Batman with hot asphalt, Oakland Mayor
Libby Schaaf unleashed a "pothole blitz" Tuesday aiming to fill up 7,000 potholes over the next three weeks
, the
San Francisco Chronicle
reports. $$
2. "
The California Senate approved legislation Tuesday requiring officers across the nation's most populous state to be trained in ways to avoid using deadly force
, one of two measures intended to deter shootings by police," the
Associated Press
reports. The bill heads to the Assembly for consideration.
3. A week after an Alameda County District Attorney's investigation found insufficient evidence to prosecute two Hayward police officers in the November 2018 shooting death of Agustin Gonsalez, the family heavily criticized the report for a number of inconsistencies and slammed the city for a lack of transparency, the
East Bay Citizen
reports.
Hayward Councilmember Aisha Wahab said she will formally ask the council to open an independent investigation of the incident
at next week's council meeting.
4.Ghost Ship trial: The mother of a Ghost Ship resident testified Tuesday that Derick Almena, the master tenant charged with 36 counts of involuntary manslaughter,
laughed when she urged him to make safety improvements to the warehouse during a meeting in 2013
,
NBC Bay Area
reports.
5. Kamala Harris said at an MSNBC town hall on Tuesday that
she would protect abortion rights by requiring the Justice Department to approve any restrictions enacted by states on access to abortions
,
Politico
reports. The proposal is based on the Voting Rights Act and would focus on states with a recent history of undermining abortion rights.
6.
Striking New Haven school district teachers from Union City and Hayward enter their second week of walking the picket lines
, KPIX reports. After lengthy Memorial Day weekend negotiations, the teachers' union dropped its contract demands from a 10 percent raise to 7 percent over two years, while the school district raised its offer from 1 percent to 2 percent, and a 3 percent bonus.
7. A backlash against the Dublin City Council's decision last week to turn away a plan to fly the LGBTQ Pride flag at city hall continues to build.
Emeryville will raise two Pride flags at city hall on June 8 – one for Emervyille, one for Dublin – and some Dublin councilmembers who voted against the flag raising are taking heat on the political front
, the
East Bay Citizen
reports.
$$ = Stories you may have to pay to read.