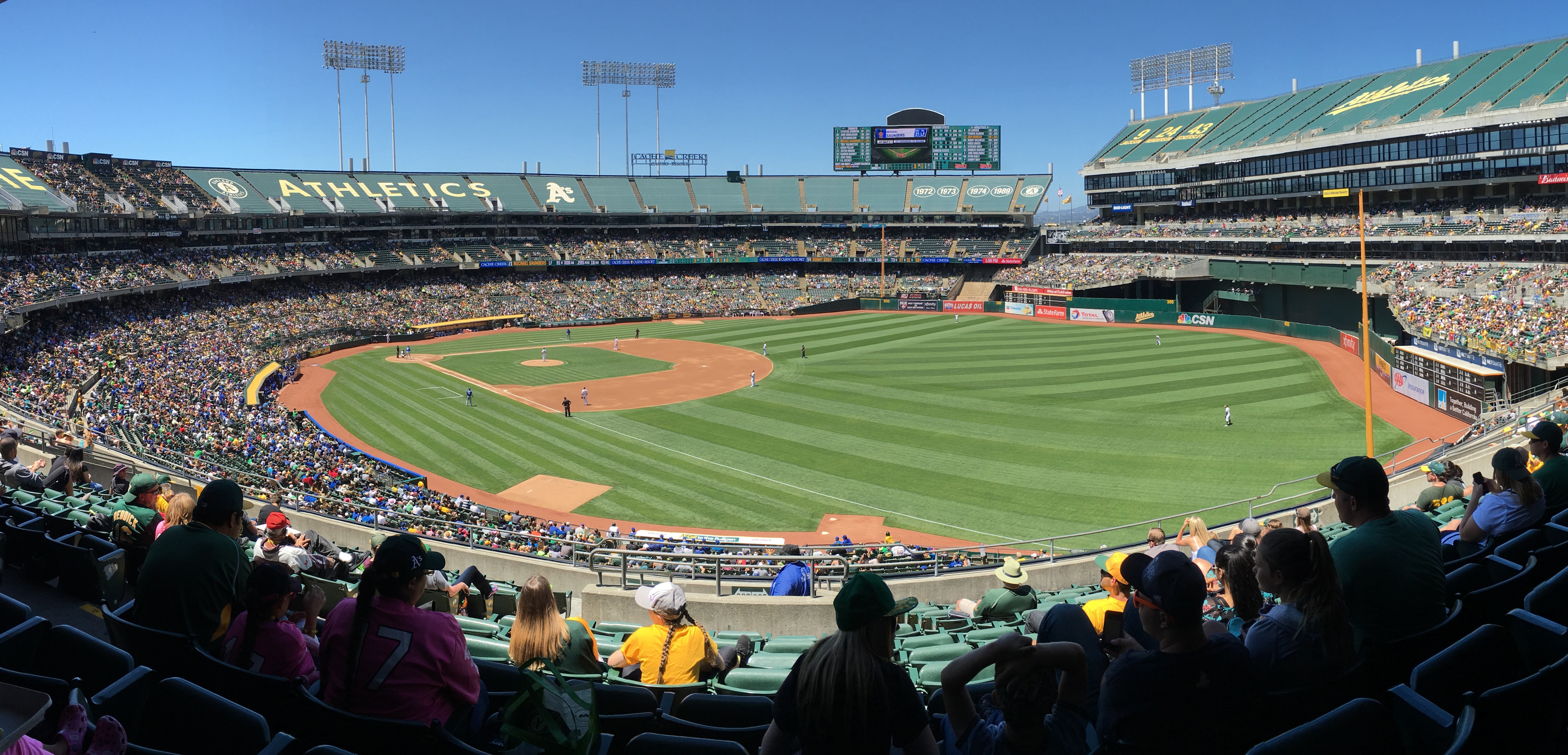 News you don't want to miss for Nov. 6:
1.
The Oakland City Council announced they have entered negotiations with the Oakland A's, who are interested in purchasing the city's half of the Coliseum complex
, the
San Francisco Chronicle
reports. However, the council has not yet dropped the lawsuit that hopes to stop the county from also selling its half of the site to the A's. $$
2.
A Hayward City Council meeting was moved behind closed doors after numerous disruptions by the public Tuesday night
, the
East Bay Citizen
reports. Police accountability advocates and the family of Agustin Gonsalez, who was fatally shot by Hayward Police, were upset after one of the officers who killed their son last November showed up at the meeting.
3.
Voters in Piedmont overwhelmingly approved measures to increase taxes in order to further fund schools
, the
East Bay Times
reports. Voters backed Measure G, which extends an existing $2,763 school parcel tax through 2028; and Measure H, which enacts a 25 cent per square feet tax on home improvements.
4.
Nail-biter in the San Francisco district attorney's race. After ranked-choice voting tabulations
, Suzy Loftus has a slim 250-vote lead over Chesa Boudin, KRON reports. Alameda County deputy DA Nancy Tung is a distant third.
5.
Scott Donahue, whose sculpture seen everyday by motorists driving on Interstate 80 in Berkeley, is threatening a lawsuit against the city
, the
San Francisco Chronicle
reports. He believes the cost-cutting reason given by the city for removing his art work is insufficient and taking down the sculpture will damage his reputation. $$
6. La Bayadère, a 140-year-old ballet, contains a section where dancers traditionally wear skin-darkening makeup.
SFGate
reports the
ballet at U.C. Berkeley's Zellerbach Hall faced controversy after some parents of young dancers invited by company to perform in the production balked at wearing "brownface."
The dancers were later disinvited.
7.
The California Department of Motor Vehicles allowed seven agencies, including the U.S. Department of Homeland Security to illegally have access to 3,200 California resident's drivers license records
, the
Los Angeles Time
s reports. $$
$$ = Stories you may have to pay to read.