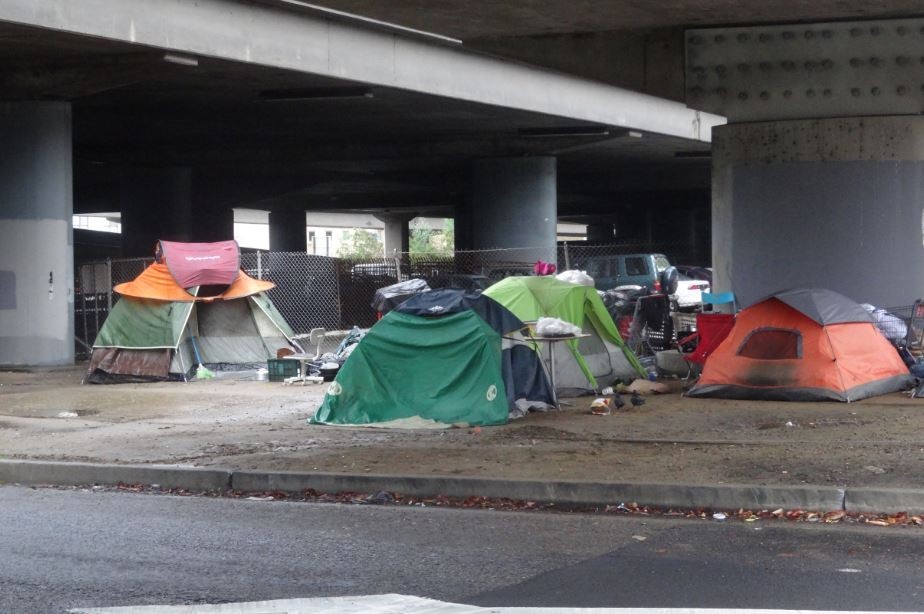 News you don't want to miss for May 22:
1.
Gov. Gavin Newsom was in Oakland Tuesday to announce the formation of a homeless task force, along with $1 billion in funding to help solve the problem
, the
Associated Press
reports. Newsom named Sacramento Mayor Darrell Steinberg and Los Angeles County Supervisor Mark Ridley-Thomas as co-chairs of the task force.
2. Dollars and cents have never been the Oakland Unified School District's strong suit. Now, after recently eliminating its chief business officer position,
the beleaguered school district is losing its newly hired chief financial officer
,
EdSource
reports.
3. Alameda resident Greg Barron believes the six-story edifice on his property is art. The city says it's a building that requires proper permits, SFGate reports. In the meantime,
the object, which was featured at Burning Man, has racked up more than $20,000 in fines from the city
.
4.
"The Oakland City Council passed a resolution Tuesday calling for an independent audit of the Alameda County Sheriff's Office budget
after a number of inmate deaths at the county jail, complaints by pregnant inmates and revelations that deputies had illegally recorded juveniles," the
San Francisco Chronicle
reports. $$
5. California sued the Trump administration for the 50th time Tuesday.
This time to prevent it from canceling nearly $1 billion in federal funding awarded in 2010 for the state's high-speed rail project
,
Reuters
reports.
6. Ghost Ship trial: Last week, defense attorney Tony Serra asserted the December 2016 warehouse fire that killed 36 people in Oakland was an act of arson. The
East Bay Times
reports an
Oakland fire marshal strongly refuted the claim in court Tuesday
. $$
7.
Speaking at a pro-choice rally in Washington, D.C., East Bay Rep. Eric Swalwell said the decision to have children belonged to his wife
, the
Washington Free Beacon
reports. In recent weeks, Swalwell's presidential stump speeches have deferred to women. For example, he pledges to choose a female running mate, if he wins the Democratic presidential nomination.
$$ = Stories you may have to pay to read.