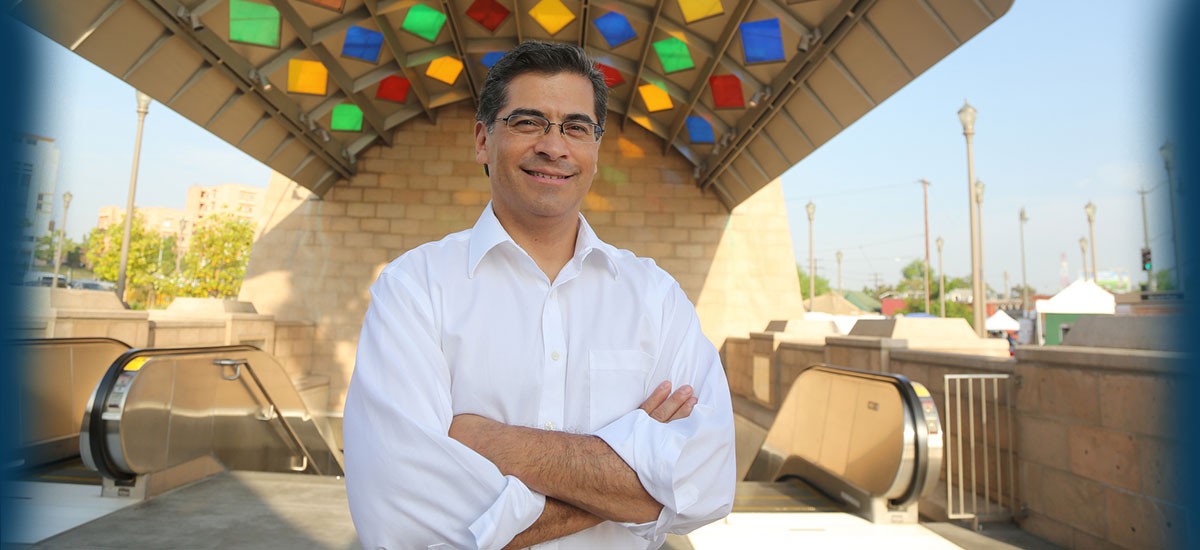 Stories you shouldn't miss for Sept. 6, 2017:
1. Prosecutors charged four Alameda County Sheriff's deputies
with felony assault for their roles in inmate abuse
at Santa Rita Jail, reports Angela Ruggiero of the
East Bay Times
$. Prosecutors allege that one of the deputies, Erik McDermott, choked an inmate into unconsciousness. The deputies are also accused of allowing inmates to abuse other prisoners by spraying urine and feces on them.
2. California Attorney General Xavier Becerra
vowed to sue the Trump administration over the president's decision to end DACA
, an Obama-era program that protected young undocumented immigrants from deportation, reports Melody Gutierrez of the
San Francisco Chronicle
. Becerra alleges that if Trump goes through with his plan to end DACA in six months, he will violate the due process constitutional rights of Dreamers who voluntarily disclosed their undocumented status on condition of being protected from deportation.
3. Hurricane Irma, one of the strongest-ever storms,
slammed into the Caribbean islands today with sustained winds of up to 185 miles per hour
,
The New York Times
$ reports. The Category 5 storm is barreling toward the Virgin Islands and Puerto Rico and is expected to strike Florida by Friday night.
4. State and federal water officials
failed to adequately inspect Oroville Dam before its main spillway collapsed last winter
, forcing the evacuation of 185,000 people, the
Sacramento Bee
$ reports, citing a new report by a team of independent experts. The experts, commissioned by the state, warned that other dams in California could have the same problems.
5. And the new owners of the Tribune Tower—Harvest Properties—
plan to spend $16 million to $20 million on upgrading the iconic building
in downtown Oakland, reports Blanca Torres of the
San Francisco Business Times
$. The Emeryville developer purchased the tower last year.
$ = news stories that may require payment to read.