Stories you shouldn't miss:
1. State officials put California's
ban on plastic bags on hold
for at least twenty months, because the plastic bag industry has gathered enough signatures to place the issue on the November 2016 ballot, the
LA Times
$ reports. The industry's measure, which seeks to overturn the plastic bag ban, collected more than the required 110 percent of 504,760 signatures needed to qualify for the ballot. The bag ban was scheduled to go into effect this summer.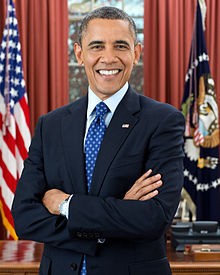 2. President Obama vetoed Republican-sponsored legislation that
would have required approval of the controversial Keystone XL pipeline
, the
LA Times
$ reports. The Keystone, which was strongly opposed by environmental groups, would have shipped dirty tar sands oil from Canada to the Gulf of Mexico. There are apparently not enough votes in Congress to override the president's rejection of the Keystone.
[jump]
3. Despite California's huge budget hole for transportation and road repairs, the state Board of Equalization voted unanimously
to slash the state gas tax by 6 cents a gallon
, the AP reports. According to state transportation officials, who say that California has about $60 billion in unmet infrastructure needs, the gas tax reduction will cost the state about $868 million.
4. GOP Assemblywoman Catherine Baker of Dublin introduced legislation that
would ban BART workers from going on strike
, the
CoCo Times
$ reports. Baker's bill, however, is expected to face an uphill battle in the Democrat-controlled legislature.
5. Southwest Airlines
grounded 128 planes, thereby canceling flights at Oakland and San Francisco airports
, because the jets missed mandatory inspections, the
Chron
reports.
6. State health officials again criticized Kaiser
for failing to provide adequate mental healthcare services
to its patients, the
LA Times
$ reports. In 2013, the state fined Kaiser a record $4 million for the same issue.
7. San Francisco's ultra-conservative archbishop, Salvatore Cordileone, told the
Chron
's editorial board that he plans to
revisit his controversial morality clause edict
for catholic school teachers.
8. Ex-Los Angeles Mayor Antonio Villaraigosa announced that
he will not run for US Senate next year
, thereby leaving state Attorney General Kamala Harris as the only major candidate seeking to replace Barbara Boxer, the
LA Times
$ reports.
9. And Dori Maynard, who was the daughter of trailblazing Oakland Tribune editor and publisher, Robert Maynard, and was a champion of diversity in news coverage,
died at the age of 56
from complications due to lung cancer, the Bay Area News Group$ reports.